How a fashion retailer stepped up to support healthcare workers
Fashion retailer, Sarah Timmerman, is an old-hand at eCommerce. So when she heard that healthcare workers were facing a shortage of basic protective supplies, she launched an online store to meet their needs.

Key points
Sarah Timmerman learnt that healthcare workers were facing a shortage of personal protection equipment (PPE).
She launched AU Medic Supply to supply frontliners and the general public with masks, gloves and hand sanitiser.
Australia Post worked closely with them to meet freight requirements around shipping litre bottles of hand sanitiser.
Most new orders are now coming from beauty salons that are preparing to reopen.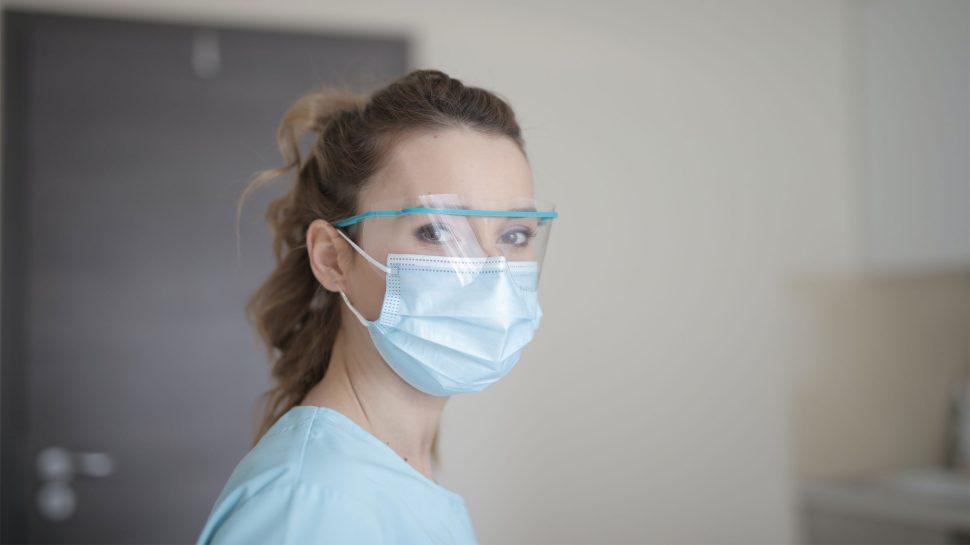 It was mid-March when Sarah Timmerman's sister, a junior doctor at a clinic, lamented the shortage of personal protection equipment (PPE) for healthcare workers. By that time, the number of COVID-19 cases was slowly climbing in Australia and the nation was preparing for an imminent lockdown.
Sarah was concerned that front line workers could be entering high-risk workplaces without adequate protection. So she decided to take matters into her own hands. For most people, this would mean putting a call out on social media for the public contributions or connections. For Sarah, the CEO and founder of Beginning Boutique, it meant setting up a full-blown online store.
AU Medic Supply launched in early April with basic protective supplies, including face masks, gloves, face shields and hand sanitiser. All products, except for the hand sanitiser, are available for express shipping locally and internationally.
"It started out as a need to do something for my sister and then expanded to a wider basis," Sarah says. "Our normal face masks are sold out and our isolation gowns were snapped up on the same day we got them."
"The demand comes in waves. At first the orders were mainly from medical professionals and the general public but we're now seeing new demand from beauticians who are preparing to reopen their business. We're also looking to supply our products to businesses."
Creating under pressure
Launching an online business during a pandemic is daunting in itself. Going from concept to delivery in a fortnight, even when there isn't a global crisis, is close to impossible – unless you have the deep online retail experience that Sarah does.
In 2008, Sarah launched Beginning Boutique, now hailed as one of Australia's most successful online fashion retailers and one of the leading fast fashion businesses in Queensland. The online store sold casual and party wear for the 16 – 30 year old age group.
The past 12 years have taught her to listen to people's needs, procure products from the right suppliers, process orders quickly and communicate clearly. Equally importantly, she already had the right people on her team and solid partnerships to get the idea off the ground.
"This has been an incredible experiment of what you can get done under pressure," she says. "We are an excellent retail team with exceptional capability in this space. Ultimately, this was yet another product line for us. It was a mammoth effort but everyone saw why this needed to be done."
The power of partnerships
Sarah had the retail aspect of AU Medic Supply down pat but found herself in unfamiliar territory when it came to freight requirements around shipping hand sanitisers and PPE.

"The hand sanitisers were originally going to be moved through our network because under the new COVID-19 guidelines, anything up to 500ml was fine to go by Australia Post," Carl said.
AU Medic Supply's hand sanitiser, however, came in 1 litre bottles. Hours after they launched, they received their first order for 200 bottles of hand sanitiser. Carl recommended they use StarTrack Express to move the shipment.
Within a week, the agreed rates were locked in and the necessary approvals were signed off. The Australia Post team then worked out the maximum quantity permitted on a truck, which amounted to 1,000 bottles.
"It was incredible how Australia Post has also tried to adapt," Sarah says. "The hardest part for everyone was working amidst the uncertainty but they really helped figure out how to best move our products."
Staying close to the customer
The last two months have been an interesting change of pace for Sarah who went from launching a Coachella collection to shipping loungewear when self-isolation started and to now running a medical supplies company. It's been challenging, she says, but good retailers know how to listen to customers to find out what they need.
"Be super connected to your customer because if you're not, everything could change in a heartbeat. You have to know what's hurting them. There are no festivals or events so there is nothing for our customer to shop for. We've had to adapt to what she wants to buy which is different from three months ago."
"We've launched so many different product lines that we'd never considered before. We pivoted all of our marketing. This pandemic has taught us how to truly be a flexible workplace that can give our customers what they want."