ORIAS Unsung Hero award acknowledges Eunsoo Jeong's efforts to drive Esther & Co. success
Esther & Co. Buyer and Product Manager Eunsoo Jeong went from worrying about losing her job to managing ten times her buying budget. See how her resilience and remarkable efforts to make business happen spurred the fashion retailer's growth during the 2020 online shopping boom and earned her the ORIAS Unsung Hero award for large business.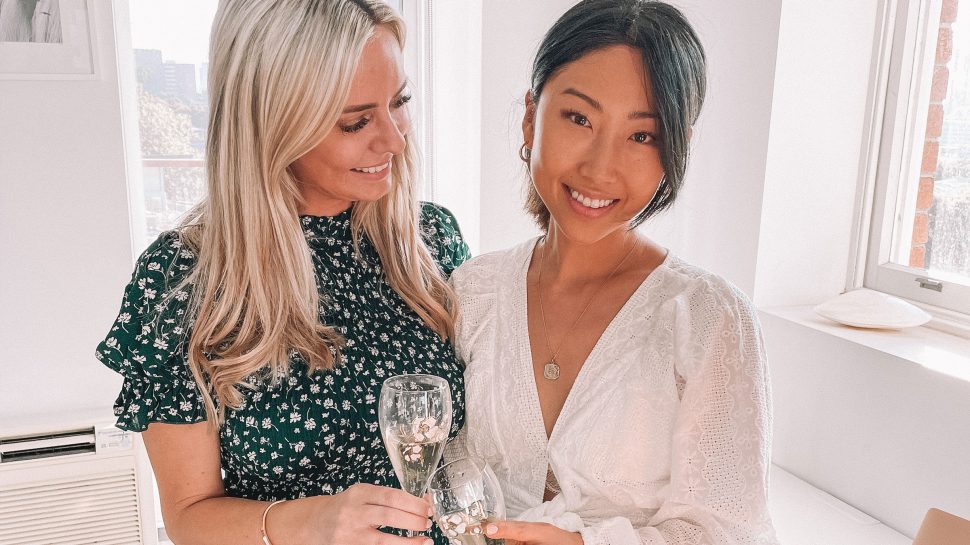 Key points
Esther & Co.'s fashion sales quickly dropped when COVID-19 first hit Australia, forcing cuts to buying budgets.
Eunsoo worked tirelessly to find new ways of doing her job and serve Esther & Co.'s customers.
The company has since turned around – and her buying budget escalated to 10 times the norm in August 2019.  
In March, as the COVID-19 pandemic started impacting retailers around Australia, Eunsoo Jeong sat in a park worried she was going to lose the job of her dreams.
"I love my job so much, and thinking it was just going to slip through my hands just like that was devastating," says the Buyer and Product Manager at online women's fashion retailer Esther & Co.
She says it only took a week for everything to go south, with sales falling by 50%. That meant reduced working hours and reduced budget for buying stock. She started questioning what her purpose at the company was – buyers need budget to plan and source ranges. It was a stressful time.
But Eunsoo was determined to help the company bounce back.
"I have so much respect for the business leaders and my team. Even though my hours were cut short, I was still working full time," she says. "I had to help get us back to 'normal Esther'."
This resilience – which included everything from taking control of product styling to sourcing new revenue streams and sources of stock – earned Eunsoo the inaugural ORIAS Unsung Hero Award for large business. Announced during an online ceremony on November 26, the award acknowledges the creativity and determination on display on the frontlines of this year's eCommerce boom.
"It's been a tough year, and every business has had to change how they do things in a very short time so they could continue serving their customers," Australia Post Executive General Manager Business, Government and International Gary Starr said at the online ceremony.
"It's been no small feat, and we felt that this was something worth celebrating."
"Resilience and innovation have been key this year, and we know there are individuals who have truly gone above and beyond to help their business thrive through this challenging time."
The hundreds of Unsung Hero submissions revealed many inspiring stories of innovative thinking, resilience and sheer hard work.
Eunsoo said she was shocked to win in a field full of some of the biggest brands in Australia, and said the award says more about the people at Esther & Co. than it does about her.
"This has been a year like no other, and I'm really proud of the way we've been able to continue growing the business, and delivering clothes and accessories our customers love."
Taking style into her own hands
With customers unable to touch or try on garments when they shop online, beautiful photography is vital to eCommerce success. But hiring models, hair, makeup and photographers can be expensive – not to mention no longer allowed during some lockdown periods.
As a result, the team at Esther & Co. had to think of more cost effective ways to present stock. 
Eunsoo took matters into her own hands, taking 20 samples into her living room to shoot the clothing on herself. Using her mobile phone and a selfie stick, she kept her head out of frame.
"It took me most of the day," she says. "You can't just take a quick photo. You have to style it, make it look good, especially online. It's always the images that sell."
The impromptu modelling session produced great results and the range quickly sold out. Customers signed up to receive notifications when the pieces were back in stock.
"I thought, 'Hey, I must be doing something right,'" says Eunsoo. "With more sales, our buying budget started going back up. We've come back, and we're stronger than ever."
It's just one example of Eunsoo's willingness to go above and beyond what her role requires.
"Her dedication literally brings a tear to my eye," Esther & Co. general manager Travis Wright says. "She is one of those unique superstar employees who has a positive spirit, is absolutely brilliant and is results-oriented."
Discovering new sources of revenue
The COVID-19 pandemic forced Esther & Co. to think differently about the products they stocked – with Eunsoo helping drive an important shift in inventory.
"Travis and I sat down and we were just trying to think of anything," Eunsoo says. "We just needed to sell. We thought, 'What can we do right now, even if it's just an additional $5? What can we do that's different?'"
One solution was to start stocking larger sizes. Eunsoo says sizes in the 14-18 range have burned her in the past by not selling. But COVID fuelled a new sense of urgency to try again.
"The crisis put us in a spot: we needed to just try everything and we were lucky it was a success. Tapping into that market really got us to where we are now.
"It probably wouldn't have happened without COVID."
Eunsoo also moved beyond Esther & Co.'s traditional party and bridal dress suppliers in Sydney – thinking about what else customers might need. She sourced accessories from overseas, including beauty products, slippers and leggings for winter.
"Before COVID I was quite cautious in my buying," she says. "After COVID, I've got this new confidence. I've just learned so much more about what our customers want."
Now the team at Esther & Co. are more concerned with having enough inventory to keep up with demand. Eunsoo says her resilient mindset has been key to overcoming some of the barriers of 2020.
"If you're negative and you just dwell on it, you're not going to get anywhere. You can't crumble, you have to be persistent and keep going."