Selling to New Zealand from Australia: Expert tips for your eCommerce business
Thinking of expanding overseas? Selling to New Zealand from Australia is an ideal first step. Get tips on how to get started from online retailers who are successfully selling to our trans-Tasman neighbours.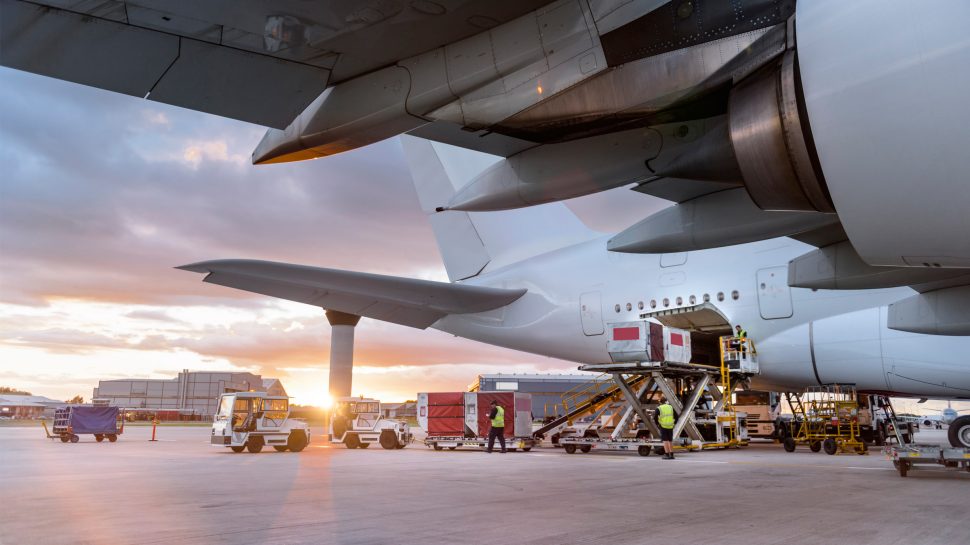 Key points
New Zealand is the most popular market for Australian retailers keen to expand internationally.
Although New Zealand is a similar market to Australia, it still pays to do market research before you launch there.
The close relationship between Australia Post and New Zealand Post makes logistics easy.
A popular market for Australian retailers
Small in size, mighty in eCommerce stature. That's the message for Australian retailers thinking about expanding across the ditch and selling into the New Zealand market.
In 2022, online retail spending in New Zealand was a massive 62% higher than 2019 spending, hitting $6.07 billion. While 2022's figures were a slight dip (down 4%) from 2021's pandemic-fuelled record, the consistent growth over multiple years indicates that New Zealanders are now more comfortable shopping online.
For Australian eCommerce retailers looking to tap into this market, it's a simple proposition. There are no language barriers. Shoppers share similar preferences. Shipping and logistics are easy. And, with the Australia-New Zealand Closer Economic Relations Trade Agreement (ANZCERTA) protecting free trade between the two countries, there's no red tape.
No wonder New Zealand tops the list as the most popular market for Australian retailers that are ready to expand internationally.
To help you get started, we spoke to some Australian businesses who are successfully selling to New Zealand. Here's their advice.
Do your research
Aussies and Kiwis share pretty similar values. But don't assume your products will fly off the shelves in New Zealand as they do here. A local brand may have your corner of the market covered and the loyalty may run deep. That's why it's still important to do market research into:
the overall economy and size of the market
your competition in the new market
any language, cultural or societal barriers to entry
customer behaviours and preferences
shipping and logistics hurdles and opportunities
Jill Weeks, owner of equestrian clothing brand Plum Tack, has been selling into New Zealand for about five years. Before she made the leap, she joined Facebook groups and spoke to many contacts in the New Zealand equestrian industry to make sure her brand of equestrian attire would be well-received.
"I needed to get a sense of whether it was worthwhile building a reputation there, as it takes a lot of time, effort and marketing budget before new customers start to recognise a brand. I also wanted to understand how stiff the competition would be, as well as how people there felt about purchasing from Australia," she says.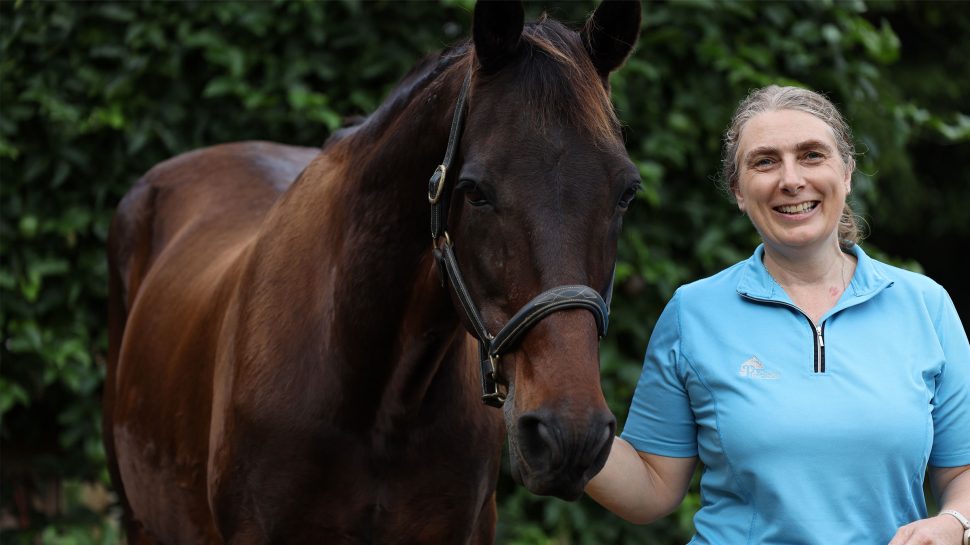 Jill Weeks, owner of Plum Tack
Rigorous research helped Tali Mason and Shaanti Wallbridge, cofounders of All Shades Matter Cosmetics hit the ground running when they started selling into New Zealand in 2022.
"We researched competitor brands and data trends in the beauty space. We also spoke to family, friends and everyday people of colour in general, and completed surveys with them about their experiences when finding beauty products," says Tali.
Rob Rand, founder of Australian underwear subscription company, Knobby says that even though Australia and New Zealand share similar market traits, research is still important when it comes to sending overseas.
As Rob explains, "It's those extra hurdles that international shipping brings. Learn about shipping through customs, international trademarking and work out the best packaging to use for your product to get to its destination safely. These are all the things that will contribute towards efficient delivery."
Hone your sales and marketing strategy
If your target market in New Zealand is similar to here, then you may not have to overhaul your sales and marketing strategy. This was the case for Plum Tack. As Jill says, "Horse people have very similar concerns regardless of whether they are in Australia or New Zealand, so our strategy stayed the same."
Once again, do your research. See what your competitors are doing in New Zealand and make sure you're not copying them. You still need to stand out from the crowd.
"Our Australian heritage is a great selling point in New Zealand as Australia has such high standards in the beauty industry," Shaanti says. "We promote all of our marketing content to both Australia and New Zealand, but we also have targeted ads, collaborations and connections with local makeup artists there."
Another way to help build trust and create personalised experiences for overseas markets is through web customisation by tailoring the online experience for each country. Jonathon Ladmore, founder of online toy store, Crayons has made this a priority for his business.
"It's important to us to create a multi-country website. We want our New Zealand customers to feel valued and it's simple things like displaying prices in their local currency that go a long way towards that." he says.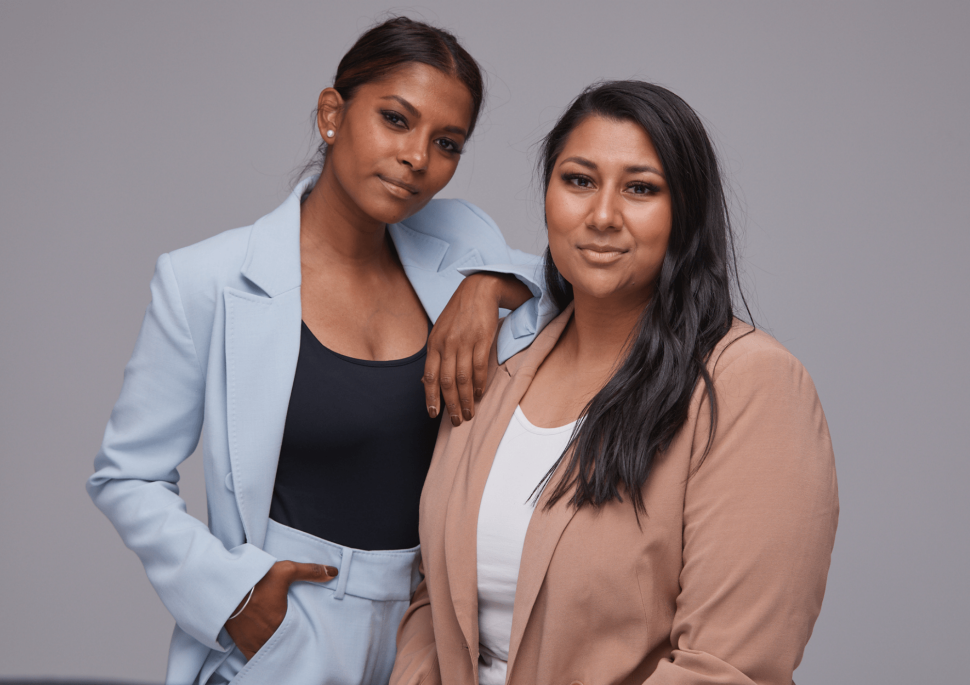 Tali Mason and Shaanti Wallbridge, co-founders of All Shades Matter Cosmetics

Be clear about your returns policy

Like Australia, New Zealand has strong consumer protection laws, which also apply to online purchases. It means that New Zealanders will expect you to include a reasonable returns policy on your products. The good news? Returns from New Zealand can be handled similarly to those in Australia.
"For our New Zealand customers, we handle returns the same way as we do for Australia. Through our MyPost Business account the postage is similar—which allows us to offer the same level of customer support," says Jill.
"This support is important. If someone needs to exchange a size, we've made sure it's easy to do. They just need to contact us to let us know they're returning it, and we take it from there."
Find the right logistics partner
Sorting out your logistics and supply chain from the outset is a crucial planning step. You need to know that your products will arrive in a reasonable timeframe, and can be sent at a reasonable cost.
Australia Post has a longstanding partnership with New Zealand Post. This, coupled with our range of international shipping solutions, can make the process easier so you can focus on building your business in a new market.
"I send everything with Australia Post. My business is 100% online so having a great logistics partner is vital. If I can't deliver my product quickly, reliably and affordably, then I don't have a business," says Jill.
"Australia Post makes it so easy to sell to New Zealand. Even though we're based in rural Far North Queensland, it usually only takes a few days to get an order to a customer over there. And the customer and I can both follow the tracking and see where the parcel is. We've never had an issue."
Tali and Shaanti agree, saying they chose Australia Post as an affordable, reliable and flexible logistics partner that could flex to fit their customers' needs.
"What really drew us to Australia Post was their business account, which allowed us to streamline our logistics. And the AusPost Business Centre in Geelong went above and beyond to ensure we had all the relevant tools to successfully launch our products into New Zealand. Without their guidance and knowledge, this could have been a much lengthier process," says Tali.
Ready to dive in?
As Plum Tack and All Shades Matter Cosmetics have shown, making the leap to start selling into New Zealand from Australia isn't too hard. Explore our options for shipping to New Zealand today.
Want to save money on parcel sending?

The more you send with MyPost Business, the more you save. In fact, you can save up to 40% off domestic parcels and up to 35% on international parcels.