Why Australia Post is investing to meet online shoppers' delivery expectations
Online purchases weren't all that skyrocketed last year as Australians well and truly embraced online sales events. Customer expectations also rose significantly, and particularly around speed of delivery. Here's how Australia Post helped businesses meet those expectations last December.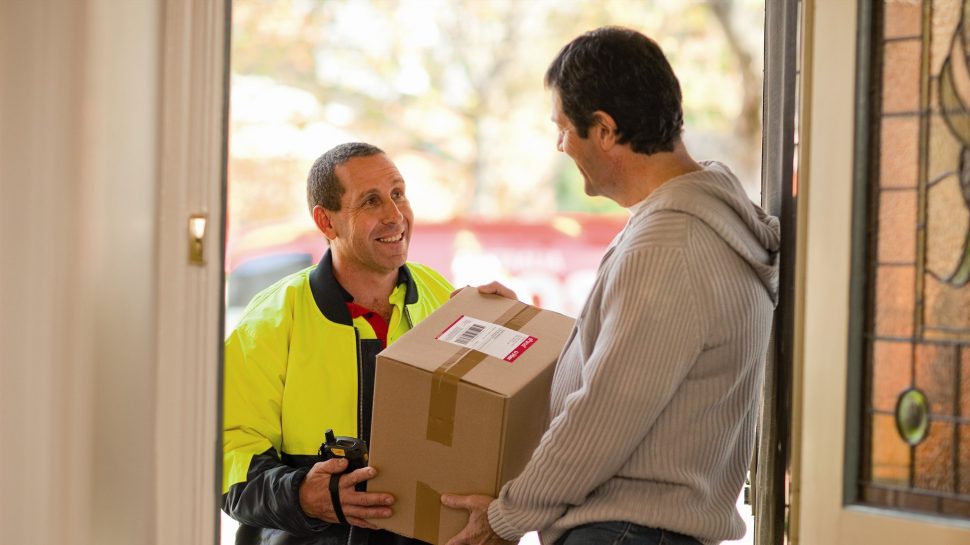 Fast reliable digital experiences like instant music from Spotify or instant ordering and tracking of rides with Uber have raised customer expectations for speed of service for all businesses operating in the online environment.
eCommerce is no exception, with 61 per cent of Australian consumers rating the speed of online delivery as the most important factor when buying online, according to a survey by mobility and Internet of things software company SOTI.
At no time is reliable delivery more important than at during peak shopping seasons like Christmas. December last year was one of the busiest peak periods ever for Australia Post with a delivery of 40.5 million parcels, up 11.5 per cent from 2017.
Australia Post recognises how crucial it is for eCommerce businesses to get deliveries to their customers on time, particularly around Christmas, and is investing $300 million a year over three years to build capacity through automation and infrastructure.
"As online shopping continues to hit record highs, we're making major investments in our network to provide the speed, flexibility, reassurance and reliability your customers expect," says Bob Black, Australia Post Group Chief Operations Officer.
"Our investments will give us an extra 120,000 items-per-hour sorting capability through new automation, new facilities, and upgrades of existing facilities. In addition, we are deploying more than 1,000 electric vehicles to our delivery fleet in 2019, making Australia Post the owner of the largest electric fleet in the country."
Automation boosts capacity and increases accuracy
The investment is already underway, with new small parcels automation for Express Post and International parcels playing a key role in helping manage the massive uplift in volumes during last year's peak period. Along with boosting capacity, automation delivers improved accuracy and enables faster delivery to the last mile distribution centre.
Australia Post has installed automated small parcel sorters at four key facilities - Sydney West Letters Facility, Melbourne Gateway Facility, our Westringia Facility in Queensland and at our newly opened Chullora parcel delivery centre - with more to come this year.
"Later this year, we'll open our brand new 50,000 square metre automated hub and delivery centre in Redbank, Queensland, which will be capable of sorting 40,000 parcels an hour."
"We'll also add new automation into existing facilities in Alexandria and Dandenong, and into another new facility in Melbourne's Somerton."
"We are proud of the innovative role we've played in the industry, and we're always exploring how new technology can further increase efficiency. For example, our Redbank facility will have parcel pickers to provide safe, ergonomic unloading of trailers, new robotics and, in an Australian first, driverless forklifts which have the potential to optimise warehouse operations and improve safety."
Black Friday and Cyber Monday also peak shopping days

Jonathan Ladmore, the founder of online creative learning toy store Crayons, is acutely aware of what his customers expect when they order at Christmas time.
"Our customer base consists of mums and grandparents who are usually shopping for birthdays and Christmas. So there's a sense of urgency in making sure the gifts arrive on time and in good condition," he says.
Crayons uses Australia Post's On Demand service which makes it possible for customers to receive their order within four hours, overnight and even on a Saturday. The fact that On Demand has a flat rate delivery charge also makes it appealing to customers.
The increased investment by Australia Post comes as other online shopping events join Christmas as peak eCommerce periods.
Last year Australian consumers embraced the US tradition of Black Friday and Cyber Monday. In 2018, Black Friday/Cyber Monday purchases eclipsed the first week of December, which has traditionally been the Christmas peak for online sales.
Subscribe to our Building Business newsletter

Read engaging business stories, discover new ideas, and learn about great offers in our monthly business newsletter.