Six steps to delivering Christmas to your overseas customers
With the rising popularity of online shopping, Australian businesses have unprecedented access to international customers. eCommerce businesses looking to successfully take advantage of the global marketplace should take the following tips into consideration.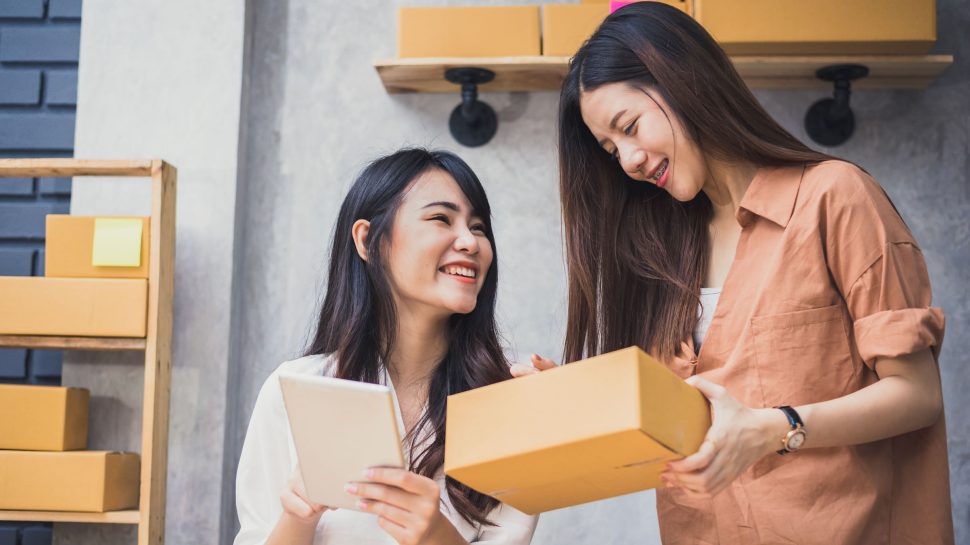 1. Get the lowdown
Sending goods overseas adds a layer of complexity for a small business—start by understanding the customs and export requirements for selling outside Australia. These can vary from country to country, so check regulations for each potential market. Bear in mind, local laws may restrict or prohibit exporting of certain goods. Also consider the additional red tape that comes with shipping products overseas and make sure you're equipped to get the paperwork in order quickly and accurately.
2. Assess your options
You can send overseas with Australia Post international shipping or an international courier service, depending on what best suits your purposes and the markets you want to sell in. It never hurts to provide options when selling online, so you may wish to offer both to give customers choice according to postage costs and delivery timelines.
3. Work out the costs
Before you offer international shipping, be clear on the sending costs associated with exporting goods abroad. These costs will be passed on to the customer, so it's imperative to get it right so delivery costs don't eat into your profit margins. Australia Post divides the international delivery network into nine zones that determine the price and speed of postage—you can work out the relevant zone for different countries here. 
4. Set delivery timelines
Realistic delivery expectations make for happy customers. It's essential to be able to offer customers clear timelines for sending overseas, particularly during time sensitive shopping periods such as Christmas. International shipping requires you to not only determine delivery speed and cut off dates for Australia Post, but also for the postal system or courier service that will take parcels on the final leg of the journey at the destination country.
5. Communicate to customers
Having determined the details of how much and how long in relation to shipping, make sure this information is clear and easily accessible to your customers. Consider the appropriate channels that are best to communicate this to shoppers. Including the details on the shipping pages is essential, but it may also be of value to post the information somewhere else on the website or on social media. Follow up any international purchase with a customer service email detailing, as accurately as possible, expected delivery timelines.
6. Prepare the delivery
Just as Santa makes a list and checks it twice, make sure parcels for overseas delivery are double-checked that they are properly addressed to reach their destination. Packaging also plays an important role—parcels sent abroad go through a great deal of handling as they are transferred, so provide sufficient padding and durable packing, particularly for delicate items that may be vulnerable to damage. You'll head off the likelihood of having to deal with returns down the track and increase the chances of securing a happy customer, no matter where in the world they happen to be.
Don't forget that Australia Post small business customers can call us on 13 11 18, chat to us online 24/7 through MyPost Business or visit one of our Business Hubs and chat to an expert in person.
Ready to take on the world?
Read our Insights paper on the Australian small businesses that have gone global and begin charting your route there.