Get your business ready for Chinese New Year
Chinese New Year (or Lunar New Year) is the largest celebrated festival in Mainland China, and many other countries throughout Asia. It's a wonderfully bright and loud holiday filled with music, food and countless traditions, and can continue for weeks after the official public holiday. The month-long party is adored around the world, but can also have repercussions for Australian businesses with international partnerships. Learn more about the holiday and how you can prepare your business.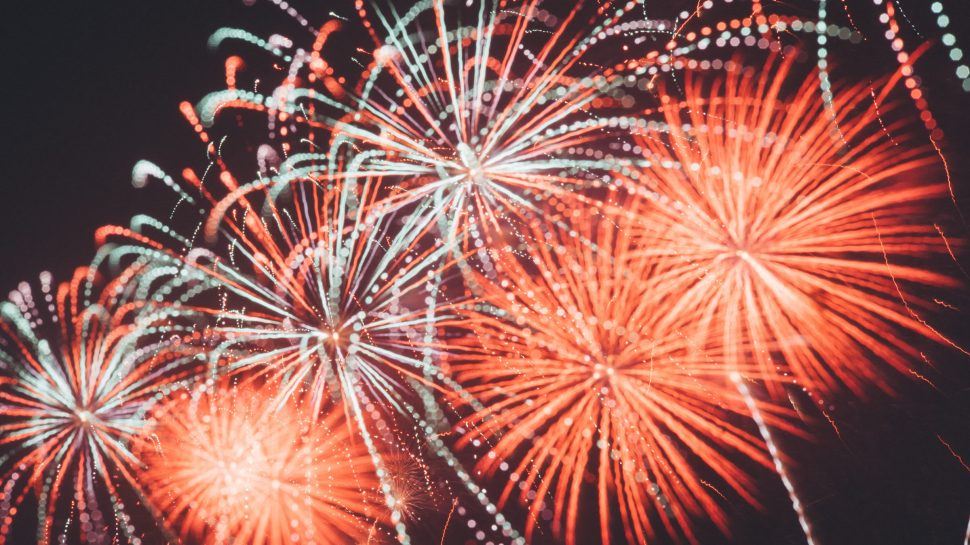 This year, Chinese New Year falls on 16 February, but that's not when the celebrating begins. Even though the official public holiday period only lasts a week, the extended celebrations can last for up to a month, often beginning a week before the official holiday. Particularly in tier 1 cities - Beijing, Shanghai, Shenzhen, Guangzhou - businesses commonly close early (before the public holiday) to allow employees to travel and spend time with their families.
Almost every local business and company in China and Hong Kong will close during this period. Corporations, factories, logistics, banks, assemblers and production facilities are shut down completely, which can cause dramas for Australian businesses with international suppliers or partners. Australia is China's sixth largest trading partner with 25% of Australia's manufactured imports coming from China. Countless Australian companies depend on goods, products or services from China, so a month-long break can cause significant delays for unprepared businesses.
The impact on Australian companies can certainly be prevented, there's just a few things you need to be aware of:
Many suppliers will stop accepting orders in late December, or will accept them with the intention of completing the order after the holiday, and all work will begin to slow down at the beginning of January. So whilst the lead up to Christmas is the main priority for most Australian businesses, thinking about stock, logistics and manufacturing for January-March should also be a priority around September-October.
Avoid negotiations or contract settling around this period, as the closure of businesses applies to all levels of the company – it's very unlikely that even emails will be responded to during this time. Some agents or businesses may claim to be open during CNY, but this is generally untrue. Making deposit payments prior to CNY is also untimely as manufacturing will not resume until well after the holidays.
Take into account how many other businesses will also be increasing their orders in preparation for CNY. Speak to your partners or vendors as early as possible about your needs, but also around reasonable expectations for this time, as demands from all of their clients will be high.
Keep in mind that not everything will go back to normal straight away; it will take time for manufacturers to get back into regular levels of fulfilment at regular timelines. Due to backlog and supply chains in overdrive, business-as-usual will not likely resume until late April or early May. Additionally, many workers use this time to change jobs, which can cause even more delays due to being short-staffed or training new staff.
Get your logistics in order as early as possible to minimise disruption to your supply chain. Ensure your orders are sufficient to get through the Chinese New Year, but also that necessary warehousing is organised. It's also important to keep communication open between clients or customers to manage expectations. Be up-front as early as possible if you think there could be delays in stock availability and try to be as accurate as possible in providing new delivery times.
Remember that the celebration of the Lunar New Year happens around the world. If you have business partners, suppliers or manufacturers in Vietnam, Korea, Taiwan, Japan and many other Asian countries, supplier shut-down periods and delays may still apply.
Aside from logistical challenges, CNY can also pose a big opportunity for Australian retailers on the front line. Approximately a quarter of a million tourists head to Australia to celebrate the Lunar New Year, and they love to shop (some visitors have been known to spend thousands of dollars at Australian stores during their stay). Chinese Cultural Expert CT Johnson says that "businesses should be looking at ways to attract their custom". Promoting your business on Chinese social media sites for example, or providing Chinese payment methods can help bring visitors through your door.
Planning early, keeping communication channels open and managing expectations are key to minimising disruption and protecting your supply chain during the Chinese New Year.


Ready to take on the world?
Read our Insights paper on the Australian small businesses that have gone global and begin charting your route there.