Help make Christmas a breeze for your customers by offering gift-wrapping as an extra shipping option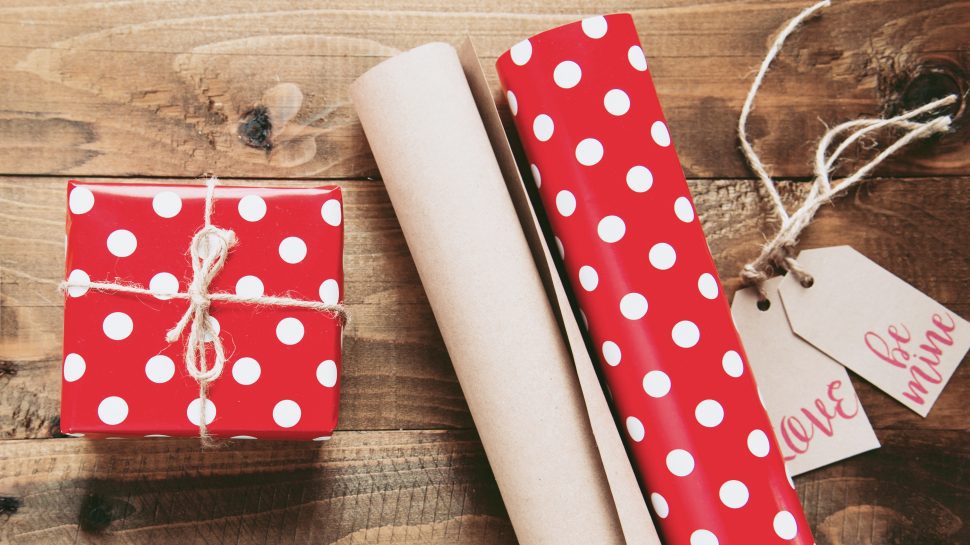 The phenomenon of unboxing is testament to the thrill of opening a beautifully wrapped parcel. It's a thrill millions enjoy vicariously through the endless online videos showing people eagerly unveiling their fresh purchases.
That feeling is even more visceral for the person who is actually doing the unboxing. Clever tips and tricks for ecommerce businesses to capitalise on this trend have the potential to elevate the customer experience. Adding a fun or stylish element when shipping orders has the potential to deliver that much sought-after attribute: shareability. A great aesthetic may be enough to inspire customers to whip out their smartphone to give you some valuable word-of-mouth marketing. Some advice for maximising the power of packaging…
Give customers choice
Leading into the festive season, a gift-wrapping offering plays well for time poor customers counting down the frantic days until it's time to baste the turkey. Shoppers who turn online for their Christmas buys often do so out of convenience, a desire to save time and effort. For many, providing the option to relieve them of another festive chore, for a small additional cost, is very attractive indeed. It's also a compelling proposition for shoppers who are usually accustomed to heading to the shops or a department store and walking away with beautifully wrapped gifts.
Provide personalisation
One of the key findings in a recent survey into online shopping by Australia Post and StarTrack is that personalised products are a serious growth area for online selling. Consumer demand for personalisation leapt 28.2% in 2016. Tap into this appetite by giving shoppers the opportunity to customise their gifts. Allow them to choose between a box, gift bag or wrapping paper and include an option to add a Christmas card where you print a message on the customer's behalf or, for an especially personal touch, have it written by hand. Take it to the next level with the ability to design the gift-wrapping: add ribbon, bows, twine or cord, and choose the colour or pattern of the individual elements. The more inspiration and the greater level of involvement you can provide for customers the better.
Get creative
Popular online shops like Mr Porter are renowned for the luxury experience they create through their packaging. Small businesses can learn a few tricks from these ecommerce leaders. Rather than go for stock standard wrapping papers and ribbons, consider colour combinations and prints that work with your branding. Better yet, look into creating custom cards and paper for a truly unique style that reflects your business. That doesn't mean slapping the company logo on everything, but a thoughtful approach to gift-wrapping can positively reinforce the brand and the buying experience
Gift with purchase
Another way to spread Christmas cheer through online selling is to include a little surprise with each order. It needn't be a big gesture—after all, margins are tight for small businesses in the retail game—but small tokens can positively effect brand perceptions in a way that goes well beyond the meagre cost. A Christmas cracker packed into the delivery box is a fun touch.Print off specially designed gift tags or blank cards to include with the order… customers can then use them for their own festive gift giving, passing along your brand in the process.
A beautiful decoration to hang on the tree is a clever way to become a part of a customer's Christmas celebrations. If they really like it, they may even pull it out again year after year. The key with these sorts of ideas is to ensure your gesture isn't just a brazen branding opportunity. By all means put your name to it, but the best advice is to keep it subtle, tasteful and appropriate for the season. Being seen trying to hijack Christmas with your logo could well have the opposite affect on customer sentiment than what you were hoping for.
Give your business the packaging it deserves with personalised boxes, satchels and branded extras with our new BrandWrapped service.