Down to a fine art: Australian illustrator Travis Price takes his art global with MyPost Business
Illustrating gig posters for some of the world's biggest bands and sending them to international customers is all in a day's work for Ballarat-based illustrator, Travis Price.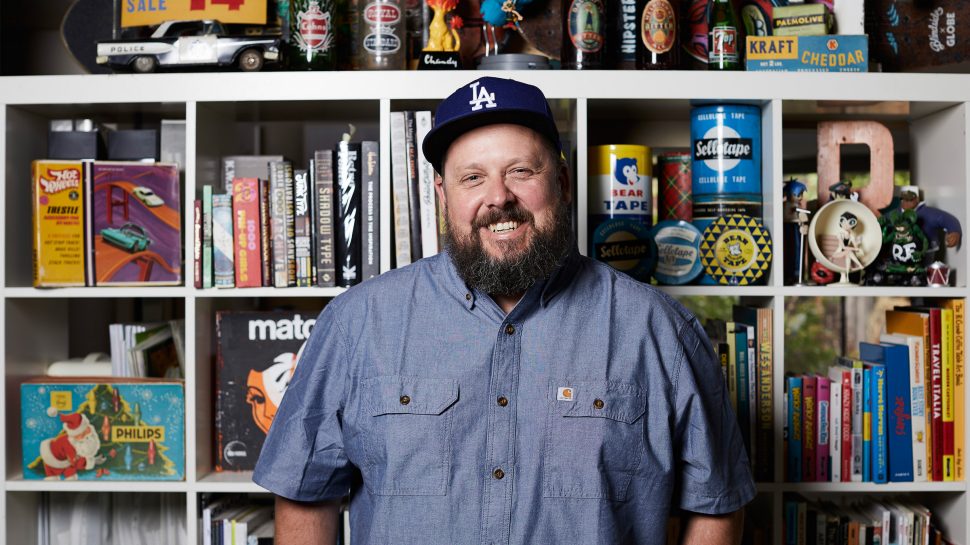 Travis Price is shipping his work from regional Victoria to the world. No two days are the same for the Ballarat-based illustrator who works on a wide variety of creative projects including illustrating skateboard decks and designing T-shirts for international streetwear labels.
In the past, much of his work was business-to-business, working with advertising agencies and other corporate clients. But getting an opportunity to design merchandise for international bands opened up a new revenue stream for the illustrator.
"The interesting thing about the US is that for every live music show you go to at a different venue, there's always an original poster just for that show that you can only buy from there. So the posters are quite collectable. The idea is that you can only get that particular poster design from that show," says Travis.
With profit margins shrinking from music sales, bands are increasingly relying on other ways to make money. Merchandise is a strong revenue stream, with limited edition band posters proving popular with fans.
"More and more people are investing in posters, which is cool. There's nothing better than going to see a band and buying merchandise, knowing the money's going directly to the band," explains Travis.
Band poster illustrators are also able to make money from their unique designs by selling special, limited edition prints via their own channels. This model has proven quite lucrative for Travis.
"Quite often, they'll sell out of the posters at the show and then the only way that a fan can get the poster is to wait for the release of the artist's proofs. So normally I get sent somewhere between 50 to 100 artist's proofs to sell on my online shop. A lot of the time these posters will be a different colour or printed on rainbow foil. They're kind of that next level of rare. From a collector's point of view, that's the next stop," says Travis.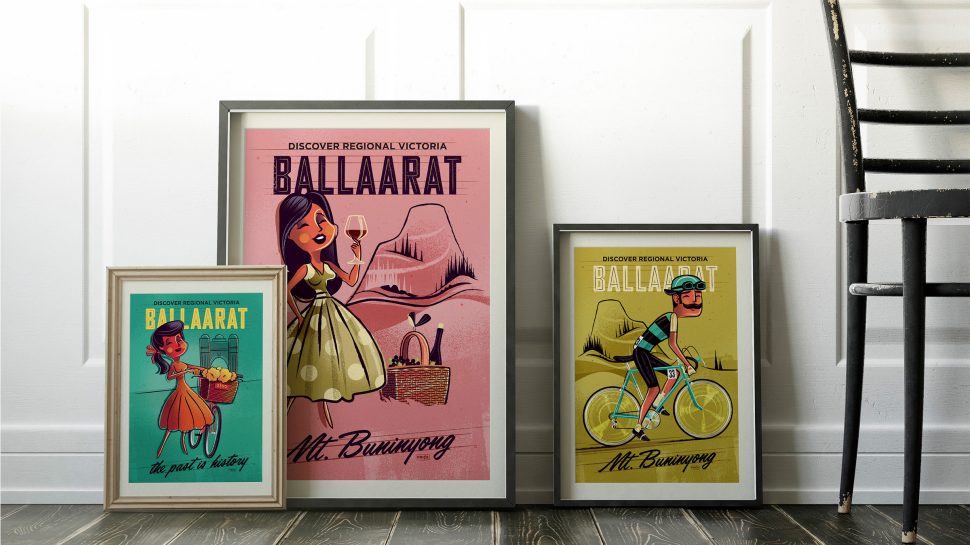 Learning curve
Getting the opportunity to design a poster for Pearl Jam frontman, Eddie Vedder, proved to be a turning point. Travis' poster designs received so much interest that his website crashed due to the high volumes of traffic it was receiving. This experience represented a big learning curve for Travis who hadn't anticipated the level of interest his band poster designs would receive.
"I sold a hundred posters in two minutes, which is nuts. I then had to quickly work out how to process, package and send a hundred posters. My wife worked out that we could use our MyPost Business account to export all the order information. Otherwise, it was going to take forever to do it. The MyPost Business platform just made it easy," says Travis.
With most of the posters being sent overseas to the US and Europe, Travis notes that the MyPost Business platform was a real timesaver as he didn't need to manually fill out a hundred declaration forms required for international shipping.
"It's just so easy to pay the postage, package it, put the stickers on and then get Australia Post to pick it up from my house. With international orders you usually have to write out the declarations by hand and then stand there while the person manually adds all the information on the computer as well. I can't afford to not be working, so doing it this way saves me so much time," says Travis.
He also uses the MyPost Business platform to ship orders for Paley Print Co, a retro hand print business he runs with his wife, Renee. Celebrating regional Victorian towns like Bendigo, Ballarat and Horsham, the colourful vintage prints are sold via the couple's online store.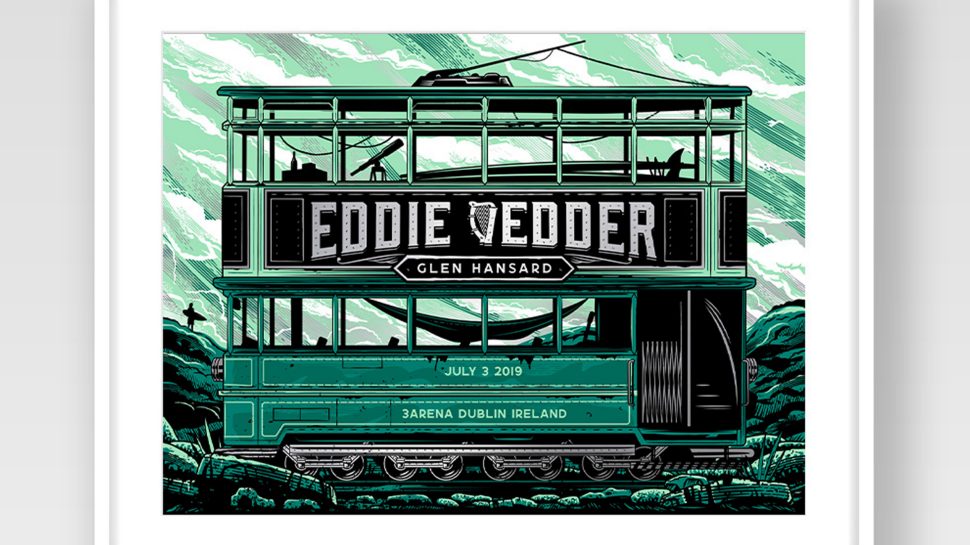 The best of both worlds
Many small business owners operating in the creative space are choosing to trade in city life for the space and ease that comes with living and working from regional and rural areas. Far from being cut off from pursuing big opportunities, Travis has proven that running a creative enterprise from a regional centre has many benefits.
"Ballarat isn't far from Melbourne. Our kids go to school at the end of the street. I like the quieter life, so it's nice to be able to work at home and not have to be in the hustle and bustle," says Travis, whose Instagram account has allowed him to reach a global audience from the comfort of his home. He believes self-employed visual artists should invest time in establishing a strong social media presence in order to grow their businesses beyond their own backyard.
"Social media has definitely been a huge advantage. I initially started with a goal of getting work outside of Ballarat and then getting working in Melbourne and Sydney. Then my focus was on getting work overseas, which I've been able to do with the help of Instagram."
No matter where you're based, Travis knows that finding work-life balance is an ongoing challenge for the self-employed. He advises small business owners to set clear boundaries in order to avoid burnout.
"I've had stints where I've worked too hard or worked all day, had tea, and then worked until midnight. Running your own business can sound amazing, but it's just a matter of putting things in place to make sure that you don't overwork at the same time. But, it's so nice to be able to work at home and do fun work that I enjoy. I have the best of both worlds really."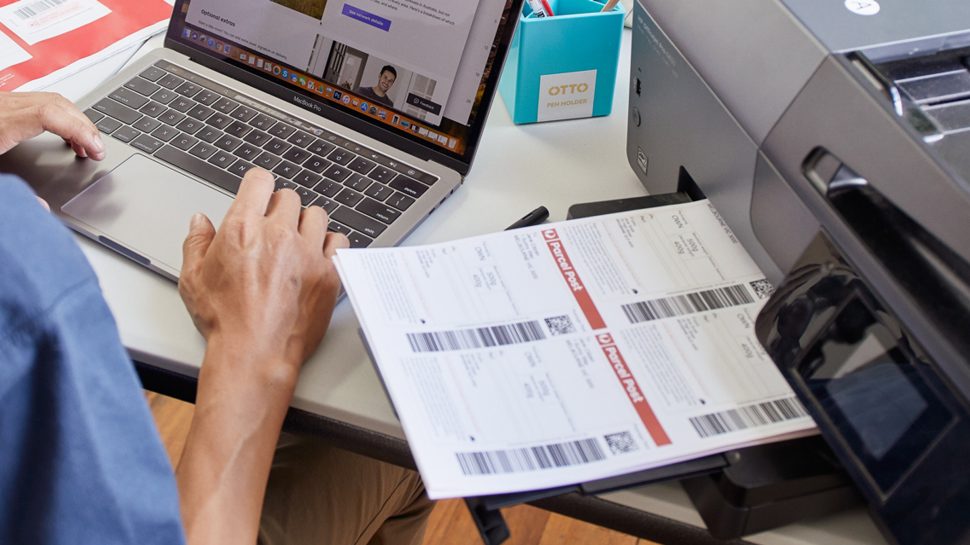 Print shipping labels with MyPost Business
Save time by paying for postage online and printing your own shipping labels – whether you're sending within Australia or overseas.