How Naked Wines is revolutionising Australia's wine industry
Naked Wines has experienced rapid growth since it launched in Australia in 2012. Co-Founder and Managing Director Greg Banbury can still remember feeling daunted as he walked around their new warehouse for the first time. "We'd just had an absolute mountain of wine arranged through winemakers and were like, holy cow, how will we sell all of this?" But three-and-a-half months later, they'd almost run out of wine – and it was Christmas. "It was a complete disaster. Almost running out of wine – particularly sparkling wine, which people love drinking at Christmas," says Greg. "It wasn't great, but obviously a good problem to have."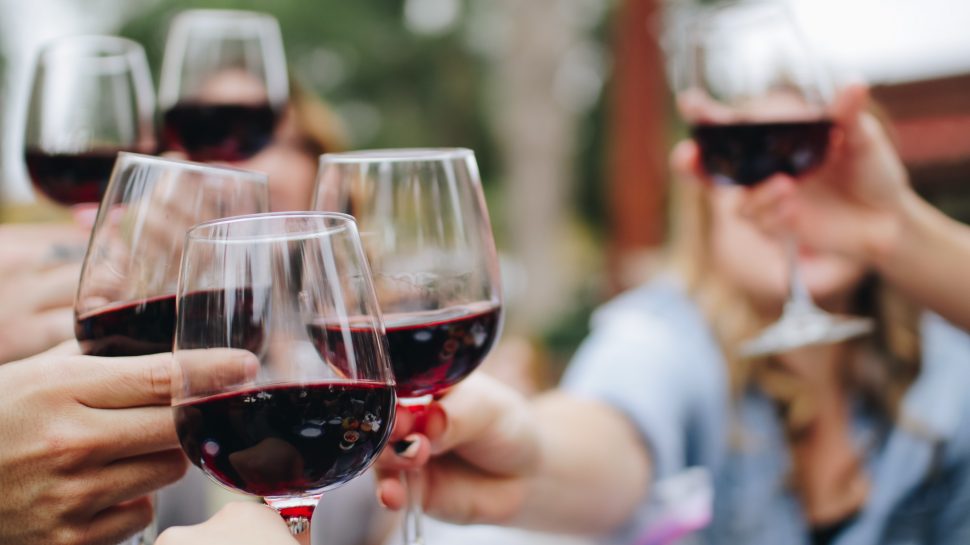 Naked Wines was offering something different to the market, and Australians were ready for the change. "We could see the wine industry was broken. The two most important people in the wine business – the winemaker and the wine drinker – were the two people getting the worst deal, so we set out to fix this," says Greg.
Disrupting an old-fashioned industry
Like other industry disrupters, Naked Wines focused on the user-experience by creating a unique, subscription-based business model that would empower wine drinkers and winemakers – rather than the supermarket giants. "Being disruptive is always fun, and the wine industry was particularly easy to take a poke at because it's quite stuffy and old fashioned. We basically act like a dating agency for wine makers and wine drinkers – we just put them together," says Greg.
Naked Wines customers can choose to either buy wine on a one-off basis or to become 'Angels' who benefit from discounts. "Angels actually forward-fund the product," says Greg. "They put $40 in their Naked Wines Angel account, and that money is there to spend on wine – but we also use it to fund the winemakers. It's not used to pay our salaries, or our rent – it's used to buy fruit, or barrels, or glass bottles or other things the winemaker needs a long time before they're going to sell."
By empowering independent winemakers to focus purely on making wine, not only are they able to create better wine– they can also produce it at a much lower cost. "The winemaker still gets a better deal than they would if they went to the supermarket, and the customer gets a better price than if they went to the bottle shop," says Greg.
Great experiences for customers
Greg says the secret to success is loyal customers. And the key to fostering loyalty? Making customers feel like they matter. "You definitely matter as a customer of Naked Wines because you're helping support independent winemakers. You get the feeling that you're doing something good – which you are. You're helping save an industry," says Greg.
And once you have loyal customers, news of your business will begin to spread through word-of-mouth. "When people pull out a bottle of wine, and know they've supported the winemakers, they're going to talk about it" says Greg. "It's old-school marketing but it works."
In a vast country like Australia, where delivery and convenience is a challenge, Naked Wines needed to make customer service a priority. So they promise:
Fast delivery
"We deliver next day to all the metros – which is insane for Australia. But people really love being able to order their wine one day and receive it a few days later."


Money back guarantee
Naked Wines offer a refund or credit to customers who don't like the wine they've received, or if there is a problem with the bottle. "If you don't like the wine, you don't pay. No questions asked."


Simple online services
"We have a great website – it's really easy to use. And we also built a mobile app for our Angels to use to read about wine, order wines, rate wines and chat to winemakers."


No hidden surcharges
"It's just straightforward retail. There's no surcharge to pay by AMEX or any other cards."
Australia's choice for best online retailer
After three years building the business in Australia, in 2015 Naked Wines entered the first ever ORIAS People's Choice Award. And to their surprise – they won. "We knew we had engaged customers, but we did not think for a second that we would beat every other online retailer in Australia," says Greg.
They entered the award as an experiment to see how engaged their customers really were, and were also attracted to the ethos of the award. "It's quite similar to the way we run our business," says Greg. "It's decided by the Australian people, which is how we do things like rate wine quality."
To promote their entry, they simply sent an email out to their customers asking them to vote. Greg puts the success of this strategy down to the unique loyalty of Naked Wines customers. He says, "Angels know that if they spread the word it will be good for everyone, because any growth that Naked Wines gets is reinvested into helping more winemakers."
Greg says winning the award opened a lot of new opportunities for Naked Wines, with the business attracting new logistics partners, talented employees and exciting new business partnerships. The publicity was also a great perk, not just with consumers but also with the other businesses in the room on the night. "They were like – 'Wait a second, who are these guys? Where have they come from and how did they beat the competitors that have millions of customers?'"
Opportunity for Australian innovation
Greg says despite the challenges facing Australian online retailers at the moment, there are big opportunities for innovation. Where other retailers see adversity, Naked Wines see potential. "The competitive landscape in Australia is growing, and the way people are going to come out in front is through innovation – meaning better products, better services and an overall better experiences for consumers," says Greg.
And with 70,000 Angels, and an ever-growing waiting list, the future is looking bright for Naked Wines. Greg is on board for major growth – as long as they can stay true to their vision. "We want to make sure that we continue to grow responsibly, in an authentic and sustainable way. We don't want to lose the feel that we currently have – we're a community and everyone is in it together".