Behind closed doors: How Four Pillars Gin retained its entire workforce during COVID-19
The shutdown squashed more than half of Four Pillars Gin's revenue and threatened the livelihood of its employees. But it had three things going for it - an online store, strong relationships and a unique position to create a highly coveted product. Here's how the distillery used the demand for hand sanitiser to keep its entire workforce intact.

Key points
Four Pillars Gin lost 60% of business when the shutdown began in March
The distillery blended and sold hand sanitisers to keep their full workforce employed
They moved 25,000 bottles of hand sanitiser and maintained their average monthly online sales of gin between March and April 2020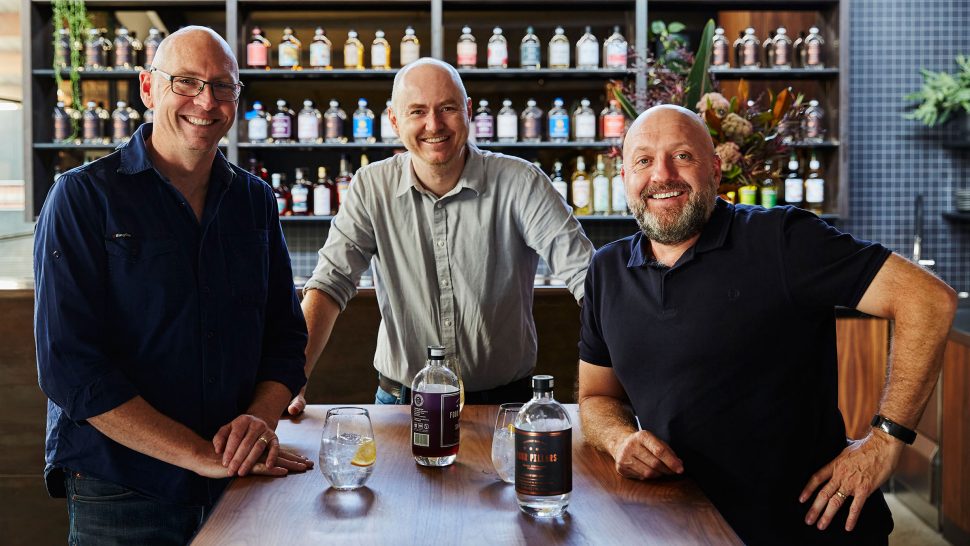 In any ordinary month, Four Pillars Gin welcomes an average of 8,000 visitors to its distillery in Healesville. But March 2020 wasn't an ordinary month.
Travel restrictions had pulled the handbrake overnight on many of Four Pillars' revenue streams. The distillery closed its doors as Australia's hospitality industry went silent and as repeat orders from duty free retail and export markets ground to a halt.
Four Pillars director, Cameron MacKenzie, recalls, "Storm clouds gathered fairly quickly in a very rapid sequence of events and about 60% of our business fell off the cliff by early April."
While the business was in a financially strong position to weather this storm, what kept him up at night was the fate of the 80 people whose livelihoods depended on the distillery. So he began brainstorming how Four Pillars could continue to keep the lights on.
"First off the bat was to be cleverer with our mailing list and social media. Our years of hard work in building a strong following paid off with enormous support through online sales. Our independent and national retailers also came to the fore which helped keep stock on the shelves."
"We launched a limited release collaboration with a Japanese distillery, which had a great response. The kick on effect from those orders was that we could redeploy our hospitality team into the packing and bottling lines. This gave all of us a little more breathing room while we worked through our next steps."
Then came the plot twist.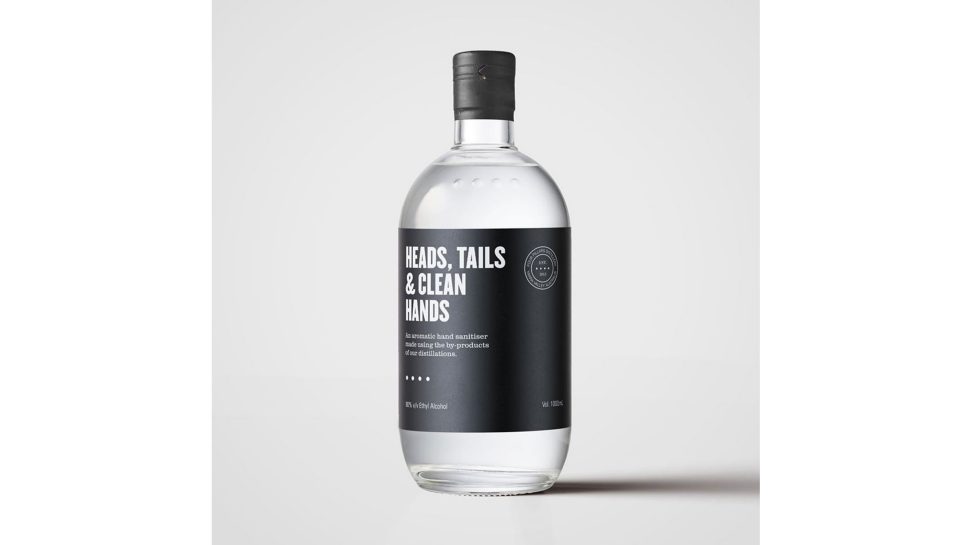 Responding to an urgent, growing need

In early March, Four Pillars had begun making small bottles of hand sanitiser from the unpalatable drips of spirit at the beginning and end of the gin distillation process. At the time, the bottles were only made available to staff and visitors to the cellar door.
That changed after the movement restrictions were imposed. The distillery began receiving calls from healthcare professionals and hospitals about alcohol supply to be used as hand sanitiser or to sterilise personal protective equipment (PPE). Cameron immediately grasped the unique position Four Pillars was in to help frontliners.
Within days, the team found a WHO-approved formula for hand sanitiser, procured the ingredients and started blending. Once the range of Take Care hand sanitiser was ready, they created a hidden page on their website and sent the link to a doctor who shared it with his network.
A healthcare reference number was required with each order to ensure the 700ml and 1litre bottles were sold only to the healthcare community. The link went viral and thousands of orders began pouring in. This is when Four Pillars leaned on their delivery partner of six years to help move the shipment.
"Australia Post was amazing considering the incredible surge in our online sales and in online sales generally across the country," Cameron says. "We shipped 15,000 boxes over five to six weeks, and we couldn't have done it without the fantastic Bayswater Hub team. They knew the ultimate goal was getting hand sanitisers to healthcare workers as quickly as possible. They did such a good job for us."
Word spread and soon the general public was ringing them too. This included Australia Post, which needed a large supply of hand sanitiser for its workforce.
"We decided to make a slightly different blend for consumers called Heads, Tails & Clean Hands, which was more aromatic," Cameron says. "This production line gave our staff another six weeks of work."
"The staff was amazing! For them to jump from hospitality to the bottling line showed me how incredibly flexible, multi-skilled and understanding they are. They knew what had to be done; there was no pushback. And we made sure they knew Four Pillars always had their back."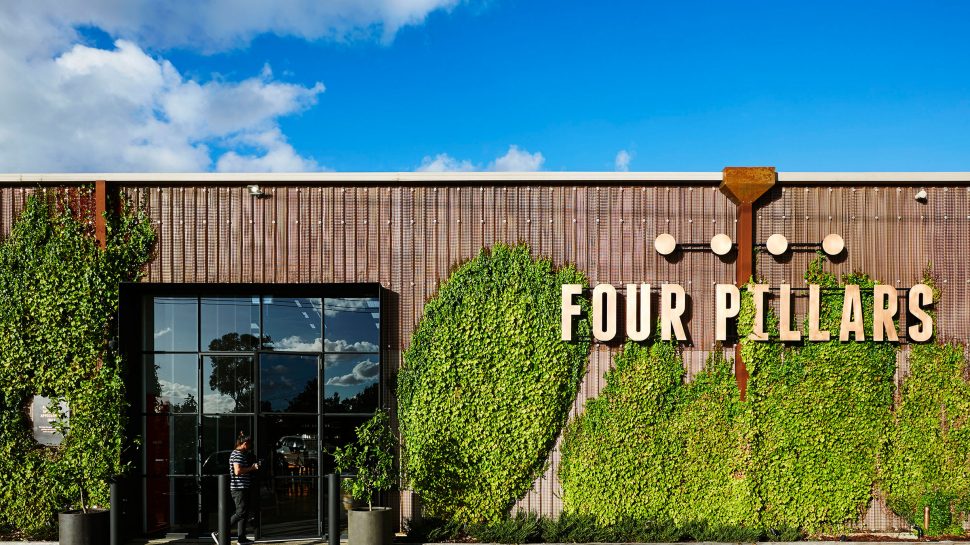 Returning to gin; retaining business ambition

Even as bottles of hand sanitiser flew off their shelves, Cameron was conservative in his sales forecast. He estimated they would move 3,000 bottles in total at best. He was off the mark by 800%. Despite the resounding success, Four Pillars ceased their production of hand sanitiser in mid-May.
"We had amazing feedback and we're very grateful to everyone who helped us keep the lights on but this was never meant to be a money-making exercise. We were all very happy when there was enough hand sanitiser in the market again. So now we're back to gin, which is really nice!"
Not that they had neglected their primary product in those couple of months. Four Pillars' online sales of gin continued roaring thanks to a cheeky little question on the hand sanitiser page – would you like a bottle of gin with that? That clever cross-selling line ended up moving over 10,000 bottles of gin over March and April.
While Cameron is stoked, he made it clear that those volumes didn't make up for the drop in sales across the business. For that to happen, he says, the travel and hospitality industries need to restart and reopen. He adds that Four Pillars remains an "incredibly ambitious business" that is determined to keep growing through this time.
Future plans include physical expansion, a stronger focus on the domestic market, reassessing their position in international markets and continuing to strengthen customer relationships. For Cameron, that last point is particularly crucial in light of the last few months.
"Every business needs to focus on building genuine relationships with their customers," Cameron says. "There's no point having bragging rights over the size of your mailing list if only a handful on that list are actually engaging with you. We work hard to make everyone on our mailing list and social media feel like they are part of the Four Pillars brand and business."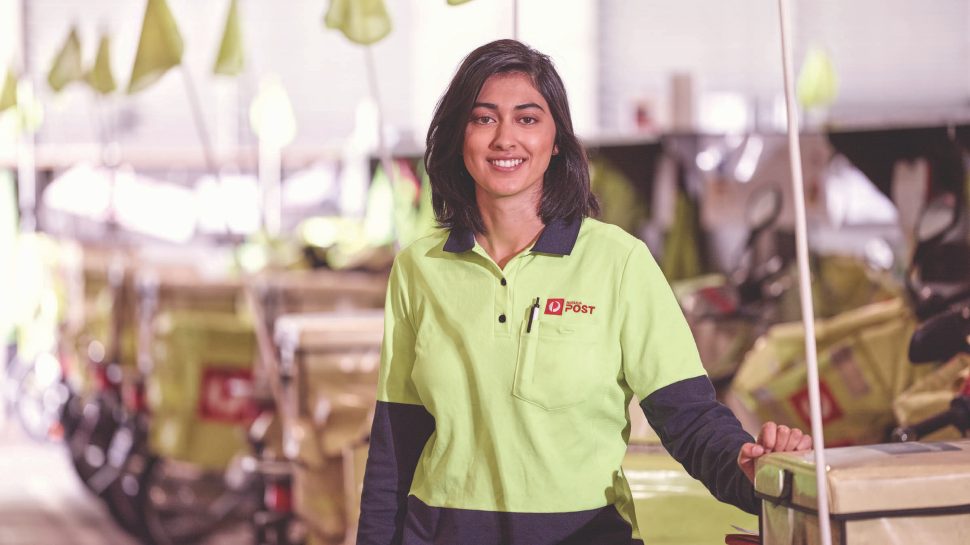 We've adapted our business to keep serving you during this time.