Bindle: Preparing for the Christmas peak in amidst roaring sales
What do you do when you can't give someone an ecstatic or comforting hug? If you're a Bindle customer, you send them a beautiful gift box of Australian made products. Bindle founder, Catherine Blackford, is still catching her breath from roaring sales during the pandemic even as she prepares for the next peak season - Christmas.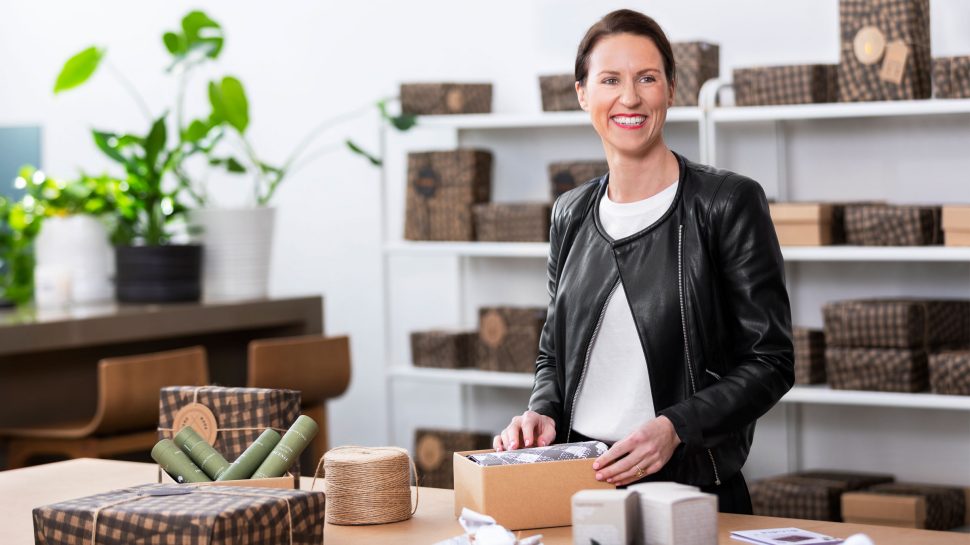 Key points
Catherine Blackford launched Bindle in 2012 to provide Australians with premium locally produced gifts.
She sourced products from local designers and farmers markets where she also built relationships with small business owners.
Bindle partnered with Australia Post to offer customers across Australia delivery options and efficiency.
Sales soared during the pandemic as more Australians shopped online.
Catherine shares her four top tips for small business owners preparing for the Christmas peak.
Catherine Blackford isn't one to sit on a good idea. In fact, she describes herself as a "bull at the gate" when gripped by inspiration. That's how Bindle got off the ground within a year.
Bindle is a boutique gift box business featuring products by Australian artisans. The idea sparked when Catherine couldn't easily get her hands on quality, locally made gifts. Her market research led her on numerous trips to local designers and farmers markets where she sourced products and built connections with local artisans and boutique business owners.
"There's something special about products handcrafted by passionate individuals, especially when most things are mass manufactured today," Catherine says.
"At Bindle, we understand the importance of supporting local producers and celebrating their extraordinary talent. We also choose our products based on their environmental impact, packaging and presentation, functionality, and design."
Over the last eight years, Catherine has grown Bindle to 10 staff and moved into an inner city warehouse that is "slick enough to entertain clients and roomy enough to provide office and storage space. It's something I only dreamed of when I was wrapping Bindles on my kitchen bench and storing products in my linen cupboard."
In 2015, Catherine was named a finalist in the Telstra Business Awards. The recognition drove home two points. The first was that her determination and perseverance had paid off. And the second was that Bindle had made a name for itself in the fiercely competitive gift industry.
"Anyone can give a gift but it's the thoughtfulness and quality of that gift that makes a difference," Catherine says. "Apart from the premium Australian products, our packaging is elegant, earth friendly and hand wrapped. Our customers know that sending a Bindle will make a strong impression on the recipient."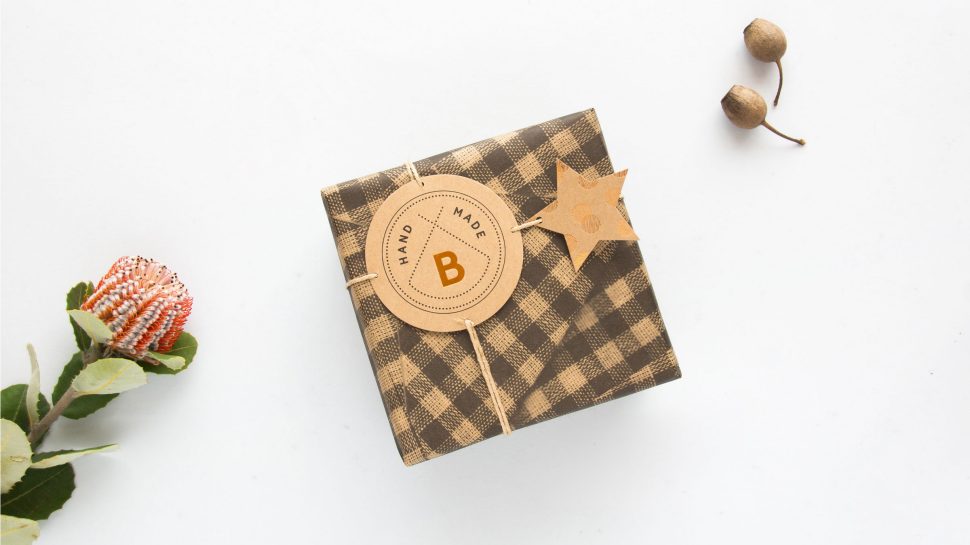 Finding the right suppliers and delivery partner
Like many other successful business owners, Catherine too had her share of teething problems. The first was finding suppliers who were willing to trust and support her even before Bindle had an online presence or was an established brand name. This was where her relationship building paid off. The suppliers she approached, many of who are still with Bindle today, were enthusiastic and supportive.
"Business relationships are just like any other relationships," Catherine says. "They require effort to maintain and must be mutually beneficial. You must be willing to give, share and support rather than just take or receive."
Catherine's second hurdle was refining postage and logistics in a way that met her criteria for efficiency, reliability and affordability. She chose to go with Australia Post for its Australia wide service, delivery to PO Boxes and online tracking.
"As we're an ecommerce business, postage and logistics are an essential component. Customers expect efficient delivery and different time frame options for their online purchases, and Australia Post has the proven track record to provide this service."
"When Bindle first started I used Australia Post's flat rate satchels but as the business grew, the real game changer was eParcel for its efficient use of cost and time, both for us and our customers. We sent out an average of 600 Bindles with eParcel in the second quarter of 2020."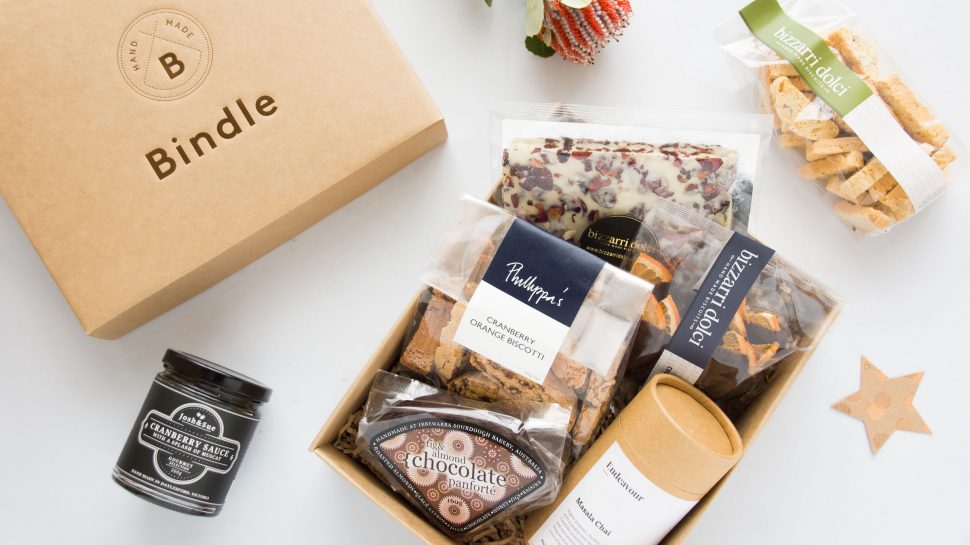 Putting the boxes together
The first Bindles collection to launch was a Mother and Baby range followed by a New Home series. In June 2020, Catherine launched a crowdfunding campaign encouraging Australians to nominate nurses and contribute funds towards sending them special Gratitude Bindles.
The campaign raised close to $12,000, garnered 250 nominations and sent Bindles to 113 nurses across Australia. The boxes were packed with products that invited rest and relaxation, like tea, honey, chocolate, fudge and hand cream.
Since the pandemic sent Australia into various stages of lockdown, online sales have been booming. Over 5.2 million Australian households shopped online in April 2020, an increase of 31% when compared to the average in 2019.
In a recent Omnibus survey by Australia Post, 30% of respondents said they're making an effort to buy more Australian-made products.1 Bindle is among the many small businesses that are reaping the benefits of this trend.
"Our Work From Home Bindles have been snapped up by employers who want help staff settle into their home offices, and keep them motivated and engaged during this time. The Nurture Bindles are also popular as people send gifts of sentiment to those they can't see and hug in person."
And then there's Christmas. The Bindle team are already sourcing and confirming products, and reaching out to prospective corporate clients. Catherine says that Christmas orders tend to start arriving in October and don't ease until close of business on Christmas Eve.
"Photography is underway for the launch of our new range of Christmas Bindles in August. We've already started communicating with our suppliers regarding products and realistic turnaround times."
"This lockdown year has sparked a whole new wave of creativity so I hope this means new Bindle suppliers in 2021 with more divine and delicious Australian-made products that are perhaps only just coming to life at this very moment."


Catherine's top 5 tips on preparing for peak season
1. Get your orders organised
Refer to last year's orders to anticipate what you'll need and apply a realistic growth percentage to help ensure adequate supply. Make an informed decision on inventory levels and consider if finance is available to take advantage of volume discounts.
2. Plan a marketing campaign
What makes your product or service unique? Develop a marketing strategy and content, and schedule this communication to reach clients and prospects well before the Christmas rush begins. And make sure your order deadlines are crystal clear.
3. Work closely with your logistics partners
This year's Christmas spend could also be affected by potential pandemic restrictions, changing economic conditions, and shifts in consumer confidence. It's important to let your logistics partner know when you expect volumes to materially change. When you're running a promotion, let them know so they can manage the back end and be ready to receive the goods.
4. Do a website audit
Review your website to ensure the information is current and accurate. Establish clear delivery expectations and test the checkout process to make sure customers have an enjoyable and efficient experience when shopping with you.
5. Review holiday operational schedules
Determine your hours of operation as early as possible in order to publish your holiday schedules and communicate with staff and suppliers in the lead up to Christmas.