Archie Rose Distilling Co. is one of a kind in more ways than one
In March 2015, the first independent distillery in over 160 years opened in the city of Sydney; several years in the making, Archie Rose Distilling Co. was worth the wait. We speak to master distiller, Dave Withers, about the exciting trajectory of the truly unique Archie Rose.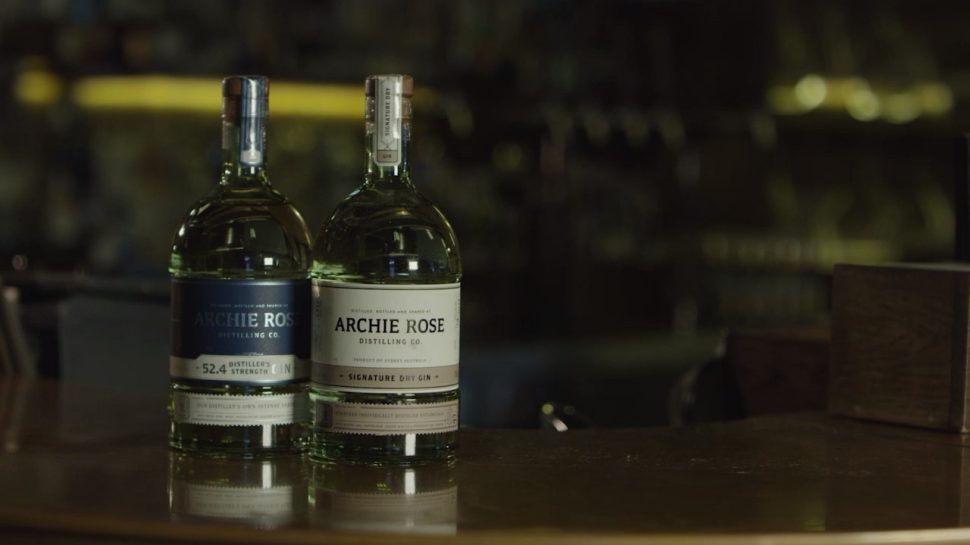 Distillery and spirits had been an interest of Will Edwards' for many years, but it wasn't until a trip to New York that the seed for Archie Rose was planted. Inspired by seeing the first distilleries since the prohibition era popping up in Brooklyn, upon his return home, Will wanted to know why there wasn't a revival of them in Sydney.
In The Road to Archie Rose, Will explains, "In my mind there had to be a reason that I didn't know of as to why you couldn't start a distillery in Sydney. I thought that if I did the research and found that reason, then I could put the idea to bed and get on with other things. I spent six months working on finding the reason, but never found anything I considered an absolute roadblock, so it was then that I committed to starting Archie Rose".
After quitting his corporate job, Will threw himself into researching other Australian distilleries and speaking to professionals in the industry. He put together his dream team and spent the next 18 months educating himself on running a distillery and built his business from the ground up. Knowing he was on to something special, there was no room for genericity.
When researching the specialities of the Archie Rose distillery, the team are very proud of what makes them so unique. "With the finest copper shipped in from Scandinavia then hand-hammered and fabricated to our exact specifications, we are proud to say Archie Rose has three of the most unique copper pot stills in the world. With the exception of the wash-backs and grist mill, Peter Bailly made all other equipment on the production floor, so it's fair to say we have a grassroots culture of creating things by hand - right through to the bottling and labelling of our spirits on site".
As the first of its kind in Sydney, in over a century and a half, Archie Rose continues to grow and flourish into much more than a distillery. On the other side of the distillery wall is the Archie Rose bar, hosting their full range of spirits, plus an exciting cocktail menu and an expertly curated beer and wine list. The unique vibe and style of the distillery come through in the sleek oak and copper creating an inviting space for you to sample the merchandise.
There is also a range of 'experience' options on offer, which include touring the distillery, blending your own spirits, or hiring these cocktail experts to cater your own event. On top of it all though, the Archie Rose range of spirits are also available to purchase online. In addition to limited edition bottles, exclusive releases and merchandise, sales of the Archie Rose range in the online store has steadily gained popularity with regular customers and spirit enthusiasts.
The range of experience also extends to those who make Archie Rose flourish. Dave Withers is Archie Rose's master distiller and has been with the team since the vision came to fruition in 2015. The diversity among the team is something the business is immensely proud of.
"I run the production team and we have a really diverse set of expertise which is fantastic. Sam is one of Australia's few female distillers and brings some great expertise from her studies in fermentation science. Mick has worked with some of the biggest names in the wine industry having grown up in SA but loves brandy and all things Cognac. Maninder is from India and is used to working in enormous breweries and distilleries which is fantastic as we get a feel for what the big guys do. Mike is from a brewing and medical science background bringing a unique science-based methodology to production," Dave explains.
Archie Rose's business journey has been steady, if not quite quick. On discussing the distilleries move into eCommerce and partnership with Australia Post, Dave says "It's absolutely made it easier for me to kind of focus on what I do best. We've had a lot of interest for sort of tailored gins and vodkas internationally… As the business has continued to grow, the orders keep getting larger. Business is growing enormously, and we needed Australia Post Parcel Pick-Up to help us out."
The team has established many relationships with industry specialists overseas, and partnerships with local business, particularly suppliers, which Dave attributes a lot of the businesses' success to. "We have many great local suppliers who allow us to have amazing access to raw ingredients which matter. We have been working with a local grain grower from NSW who processes the barley into malt for our whisky making process. Having access to ingredients which speak of their provenance is fantastic and we have been delighted with the result."
The distillery won the World's Best Unaged Rye at the American Whiskey Masters last year, which Dave described as a "pretty special" moment over the course of the journey. This unique business, driven by passionate professionals is sure to win a lot more awards, and hearts, along the way. As Dave says, "life always calls for more gin and whiskey".