How luxury brands maintain premium status at online shopping events
A luxury brand's strategy during online shopping events should never be just about slashing prices. Here's how these brands are delighting their customers while still upholding their premium status.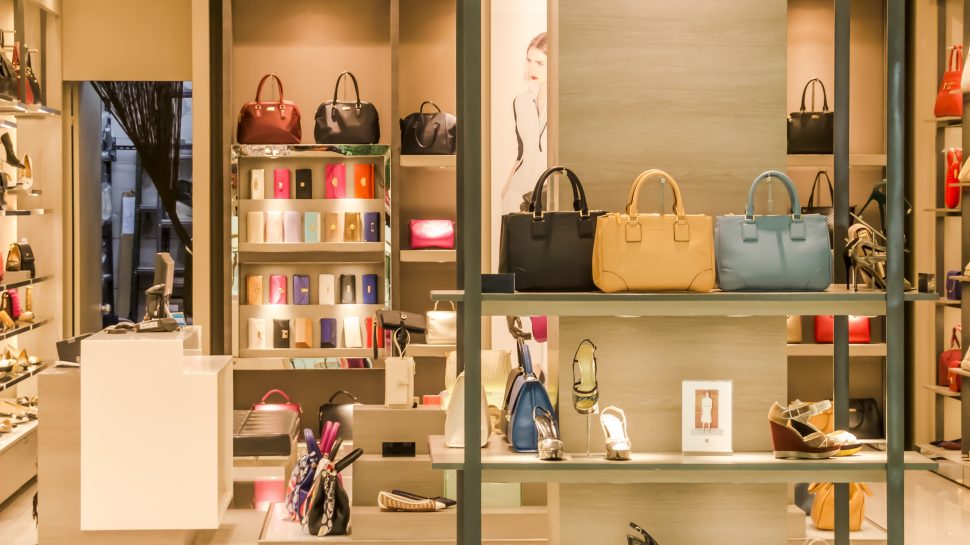 "The online shopping industry continues to grow both domestically and globally. Here in Australia, we also know that it's about to be disrupted, and retail as we know it won't ever look the same."
Ben Franzi, Australia Post's eCommerce general manager, noted down this observation in the foreword for StarTrack's Inside Australian Online Shopping 2017 report. He wasn't exaggerating.
According to the report, Australia's growing appetite for online shopping led to an 11.5 per cent increase in online purchases last year compared to 2016. And much of it has been boosted by online shopping events.
From the homegrown Click Frenzy and Vogue Online Shopping Night to China's Singles Day and America's Black Friday and Cyber Monday, online shopping festivals are highly-anticipated events for both retailers and shoppers.
The number of participating retailers and brands in Click Frenzy 2017 soared to 568 from 350 in 2016. Last year's Singles Day smashed previous records with record sales of $33 billion in 24 hours. To put that in perspective, that's more than Australia's annual December retail spend.
But not all brands and retailers were swift to jump onto this bandwagon. Luxury brands initially kept their distance for fear that the huge discounts and frenzied bargain hunting would clash with their premium stature.
Then came a recent shift that saw names like Guerlain, Hugo Boss, Tiffany & Co. and Burberry participating in online shopping festivals. Closer to home, beauty and cosmetics brand, L'Oreal Australia, took its first step into this space during Black Friday last year.
The changing face of luxury shoppers
One driving factor behind this shift is the changing demographic of luxury shoppers. Where the majority of these shoppers were once the baby boomers, the new rich of today are the millennials.
Young, diverse and tech-savvy, they thrive on searching for information online and shopping online. What this also means is that they expect more from a luxury brand than just an exceptional product. The sophistication has to extend throughout the entire customer experience.
In other words, a luxury brand's game plan for eCommerce events should never be just about slashing prices.
Video: Australia Post and StarTrack logos
Text: Promotions without discounts
Video: Cut to close up of woman speaking
Text: Amanda Green, Head of eCommerce, L'Oreal Australia
AMANDA: When you're looking to bring your brand into this sales type of period, don't think of it as all-encompassing, let me put everything in. There is a strategic way to do some of these sales. It might be that you offer value and a different gift with purchase...
Text: Gift with purchase

AMANDA: ...or you offer them an exclusive product they might not get another time. There are different ways you could approach this sale instead of saying we need to discount everything and it needs to be a massive boom. In terms of keeping your brand premium, I guess it's looking at that strategy of do we want to discount all our products? No we don't want to discount all our products, we want to keep that premium level. So it might be those products that are maybe last season maybe not...
Video: Cut to dark background image of man looking at clothes.
Text: Discount last season's stock
AMANDA: ...what customers want now. Maybe we discount those and offer those to customers during this time and this sales period. And make sure that customer experience is always kept at that premium level.
Video: Cut to Australia Post and StarTrack logos
Upholding that premium status
L'Oreal Australia's head of eCommerce and CRM, Amanda Green, says that their approach was based on the understanding that the brand's online channel should never appear like a discount channel.
"It's about looking at your strategy and asking, do we want to discount all our products? No, we don't. We want to keep that premium level. You don't need to say we have to discount everything and it needs to be a massive boom."
Indeed, luxury brands have found more than a one way to walk that fine line between delighting their customers and diluting their premium status during online shopping festivals.
Choosing a luxury niche
As part of the lead up to Singles Day last year, Alibaba's luxury partners showcased their latest designs in Tmall's See Now, Buy Now fashion show.
The four-hour show encouraged on-site guests and television viewers to place orders through the respective brands' apps and turned the spotlight on limited edition pieces rather than on heavy discounts.
Alibaba's Chief Marketing Officer, Chris Tung, was quoted as saying that 'See Now, Buy Now' isn't just a place for merchants to sell their products but a platform to grow their brand.
The event is the ideal bridging of online and offline shopping, and its appeal is evident in the participation of brands like Guerlain, Ralph Lauren, M.A.C. Furla and Tag Heuer.
Hosting exclusive sales
In an online shopping festival, a luxury brand rarely holds a sale for the masses. Their sales events are by invitation only and they turn up the exclusivity a notch by unveiling limited editions or allowing online reservations on upcoming collections.
For Black Friday in 2016, British luxury fashion label, Temperley London, hosted a private online and in-store sale. Its customers were also invited to be among the first to shop from its new and non-discounted Spring Collection 2017.
Mulberry meanwhile took a different spin on exclusivity last year. Every customer who placed an order above £50 between Black Friday and Cyber Monday was entered into a ballot. On each of the four days, a randomly selected customer would find a golden envelope in his or her purchase containing an invitation to a Mulberry shopping spree at worth £2,500.
Gifting high-value add-ons
"We think you deserve a little something. So, when you spend over $80 online, we'll send you a selection of Jo Malone London miniatures."
That was Jo Malone's Black Friday and Cyber Monday offer last year. The brand neatly circumvented the common buy-one-get-another-at-half-price strategy while still giving its customers a special treat to mark the festive event. Two years ago, it offered free engraving with every bottle purchased over the Christmas season – another complimentary and personalised add-on that appealed to their customers.
As Green says, "There's always a strategic way to do these sales. It might be that you offer value in the form of a different gift with a purchase or an exclusive product that they might not get another time."
Offering free delivery
Many luxury brands already offer free delivery as part of a premium customer experience, but for those that don't, this is the opportunity to flag that as a special offer instead of product discounts.
Mulberry went down this path for Black Friday last year when it sent an email to its subscriber base inviting them to enjoy free delivery on all their orders with a link to 'Shop Gifts' under the offer.
And rather than jostle with hundreds of other brands for shoppers' attention on that one day, it omitted mention of Black Friday and positioned its offer as a getting a head start on Christmas shopping instead.
At the end of the day, there will always be luxury brands that opt to sit out of these events and are none the worse for it. What it really comes down to is why your brand is participating in an online shopping festival, if you have a strategy that aligns with your values and whether you can deliver the same level of experience that your customers expect from you.
Ready to take on the world?
Read our Insights paper on the Australian small businesses that have gone global and begin charting your route there.