The future of Australia's eCommerce growth in China
Australian brands are already booming in China, which is now the world's largest eCommerce market with more than 700 million consumers online. But as competition intensifies, where are the next opportunities for sales and market share growth?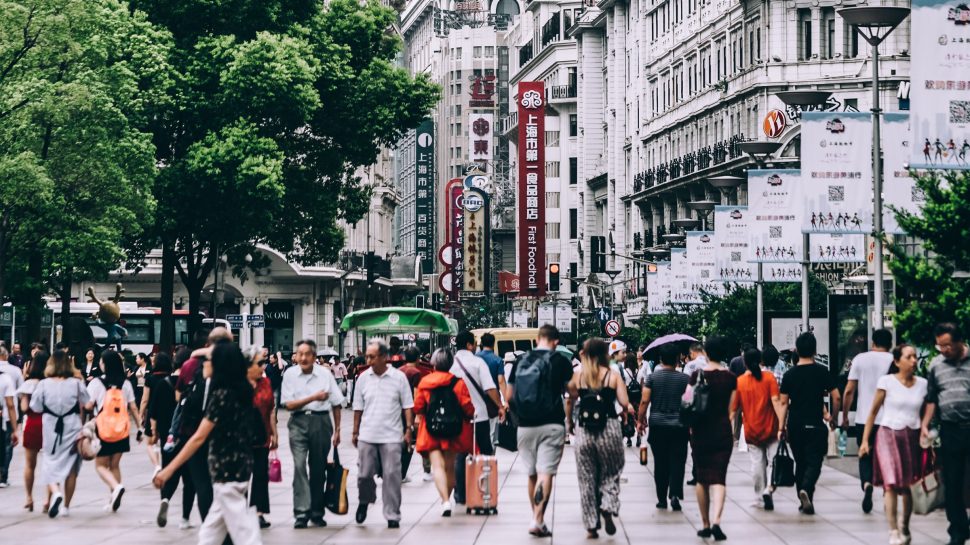 Throughout 2018, Australia Post supported Chinese eCommerce sales for more than 200 Australian businesses through major international trade shows like the inaugural China International Import Expo (CIIE) and online marketplaces like Little Red Book, Tmall and JD.com.
However, Australia isn't the only country competing for the attention – and disposable income - of China's discerning middle class. So where should we be looking for the next wave of growth?

Exponential sales growth in New South Wales
Niall Blair, Minister for Trade and Industry New South Wales, observes that eCommerce has enhanced how exporters access the Chinese market.
"eCommerce now supplements other forms of trade to expand the overall growth of NSW exports. Today, NSW companies can reach more consumers than ever before through multiple eCommerce channels."
Minister Blair says he sees an increasing demand for premium NSW food, beverage and consumer goods products – and the numbers are astounding.
"One NSW canola oil company saw a 3,000 per cent growth in sales from the previous year during the 2018 Singles Day shopping festival. DU'IT, a family-owned skincare brand, owes its success to marketplace partnerships including Australia Post with Tmall. Just one Tmall department store reported sales of more than 100,000 DU'IT Foot & Heel Balms and 90,000 DU'IT Tough Hands Intensive Repair Hand Creams in 2017."
DU'IT is represented on all of China's top five eCommerce platforms, and ranks in the top 10 globally across multiple beauty and personal care categories on Alibaba.
Minister Blair expects to see a continued rise in demand for fresh produce from NSW especially after a new trade agreement between Australia and China in December 2018 allowed cherry growers to airfreight their produce. He says, "We can now airfreight mainland Australian cherries to China within four days of harvest. This attracts a price premium that flows back to our farmers."

The power of influencers for Victorian businesses
"There is no doubt that eCommerce has played a major role in Victoria's increased export trade with China," says Tim Dillon, Global Victoria Commissioner in China.
He believes sales events (such as Singles Day), marketplace platforms and Key Opinion Leaders (KOLs) all interplay to create a more powerful eCommerce presence.
"For the last few years, Victoria's Chemist Warehouse has been one of the most successful retail outlet on Alibaba and Victoria's Swisse Wellness is one of the most sold product on Singles Days," he says.
While Australia's top selling Singles Day brands were all health and beauty related, Australian lamb sales also increased its Singles Day sales by a surprising 775 per cent last year.
"Milk powder, beef and wine are among the most popular products sold through eCommerce platforms," notes Dillon, adding that the reduction on wine tariffs to zero from 1 January 2019 should see further growth in wine sales – perhaps challenging France for its number one spot in the Chinese market.
He also observes that the one thing successful brands have in common is the way they embrace KOLs.
"KOLs in China have more influence on consumption behaviours and social trends than movies stars and singers," Dillon explains. "It's important to consider KOLs when building your social media strategy as they can help you speak to different consumers on multiple online platforms. This should form an integral part of your marketing campaign".
Bio E's fermented drinks, for example, is now a top selling health drink product in China following a spectacular Shanghai launch party with KOL Angela Baby.
"There are thousands of KOLs in China, so research the right one for your company – a smaller and more targeted KOL may be a better fit," Dillon advises.
Minister Blair agrees, adding that Chinese consumers want to buy brands that are popular overseas. "They place particular importance on personal recommendations, and WeChat is a valuable platform for them to connect with daigou (in-market personal shoppers)."
It's win-win-win on the sports fields for South Australia
South Australia is also well positioned to benefit from the growth in fresh produce and wine - but it's using sports diplomacy as an opportunity to build successful partnerships in China.
During CIIE 2018, Australia's Minister for Trade, Tourism and Investment, Senator Simon Birmingham announced a three-year agreement for Port Adelaide to play St Kilda at an annual AFL game in Shanghai. This builds on Port Adelaide's pioneering initiatives with China, which began in 2016.
"Initially, Port Adelaide Football Club wanted to find a new audience, market and revenue streams," says Andrew Hunter, General Manager - China Engagement with Port Adelaide Football Club. "But now we see there are so many other benefits – not just to us but our partners and the Australian economy."
Port Adelaide partners with Australian companies to grow their Chinese market through the positive brand exposure that "sports diplomacy" provides. This includes Australia Post, which hosted customers at the May 2018 Port Adelaide Football Club match in Shanghai. The match was watched by four million Chinese TV viewers and a stadium crowd of over 10,000.
"The annual AFL match in Shanghai is more than a single sporting event. It's now part of a broader week of activations," says Hunter. "I believe this has the potential to become Australia's flagship trade, tourism, cultural and sporting program in China."
Whether your brand chooses to take the opportunity to play on the sporting platform, or build relationships with KOLs and marketplace sellers, working with the right partners will make all the difference to your future success in China.


Subscribe to our Building Business newsletter

Read engaging business stories, discover new ideas, and learn about great offers in our monthly business newsletter.