The bridge between Australian brands and Chinese consumers
How does an Australian brand compete and build a loyal following in China's massive consumer market? Jeremy Hunt of Health More has the answer.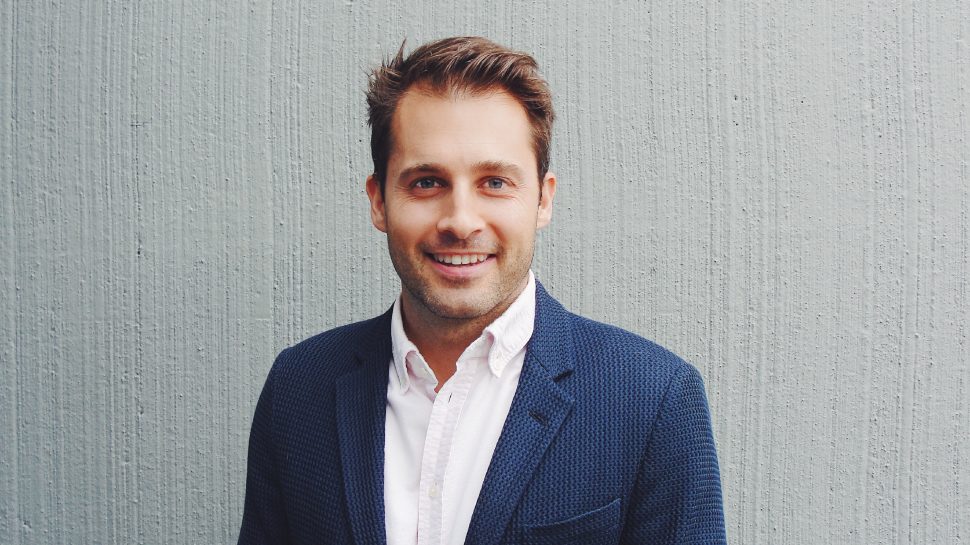 It was six years ago but Jeremy Hunt clearly remembers his exploratory trip to China as the then marketing manager of Australian vitamin brand, Swisse. His mission was to find opportunities for the company to gain a foothold in the massive Chinese healthcare market.
Instead, what he very quickly found out was that registering international products through the China Food and Drug Administration (CFDA) and the China Inspection and Quarantine Bureau (CIQ) was a "long, expensive and arduous process."
Then things took an unexpected turn - one that would lead to Jeremy launching his own eCommerce business just a year later.
"We were fortuitously introduced to a dai guo who was selling our products on Taobao," he said. "That led to an opportunity to explore Taobao, and by the end of 2013, we had linked up with the dai guo's supplier to launch Health More."
Health More spent its first year as a supplier of Australia vitamins to Chinese customers living in Melbourne. Over the next five years, it established its reputation in selling, marketing and distributing Australian health and wellness products to markets in China, Hong Kong, Singapore and Malaysia.
Here, Jeremy talks about the untapped opportunity he initially saw in Melbourne, his key learnings as Health More expanded into Asian markets and the art of selling to China.
What opportunity did you see when you launched Health More in Melbourne in 2013?
We saw Australian brands that didn't know how to talk or connect with Chinese consumers and Chinese consumers who couldn't get the supply they needed or who struggled with logistics and product fulfilment. Both sides wanted to talk to each other so we created a way to connect the dots. One of those ways was hiring Chinese-speaking personnel to help consumers who are unfamiliar with the Western way of doing business. Yes, we're a very Chinese-focused business but we also have the right personnel to manage relationships with our English-speaking suppliers.
What key learnings did you gain from your growth and expansion into Asian markets?
There are so many steps when dealing with such volume, cross border trade, logistics and WeChat communications. We learn something new every single day.
One key learning was around trust. We needed to learn to trust the authenticity of documents, certificates and our consumers' identity. Doing a deal with a person whom you've never met in another country over WeChat requires a fair bit of faith.
Another key learning was around dealing with Australia's perception of regulation. Often there will be a regulation change that has no impact on how we ship products but Australian brands will misinterpret it as being unable to sell to China. Managing the innuendos and rumours around regulation changes is quite challenging especially when you're dealing with large scale operations.
What are the subtle but crucial details to a smooth distribution process?
There are so many unknown factors when you work with China. I'd say communication is key to anything running smoothly and for us that involves communicating with suppliers, freight partners and consumers to manage everyone's expectations. We need our suppliers to be confident in our distribution channel. We also need to manage consumers' confidence in where our products are sold, that it's through legal channels and that it meets international standards.
Marketing to Chinese customers is a whole new ballgame. What have been your key takeaways?
Chinese consumer responds best to referrals from friends or acquaintances. Traditional media like TV and magazines don't have that strong of an impact. So finding influencers or key opinion leaders (KOL) is essential to effective marketing in China.
What would surprise Australian businesses about the China market?
That Chinese businesses are very willing to trade and very eager to connect and build relationships with Australian brands. Language is not a barrier for Australia when dealing with China. It's our lack of drive that's holding us back from globalising our business trade.
What has been the biggest investment in your business and how has it paid off?
Establishing a wholly-owned foreign entity. Our own bonded warehouse in Zhengzhou, Henan is our largest capital investment. This has allowed direct freight access from Hong Kong and Australia to our own facility, and that has significantly increased our trading capacity and capability.
Complete this sentence. Your business is ready for China when ...
you're willing to give everything a shot. Your luck is generated more from hard work and persistence, and less from being in the right place at the right time.

Ready to take on the world?
Read our Insights paper on the Australian small businesses that have gone global and begin charting your route there.