Dr Pamela Hartigan: What does it mean to be a social entrepreneur?
"Every entrepreneur should be social" – Dr Pamela Hartigan.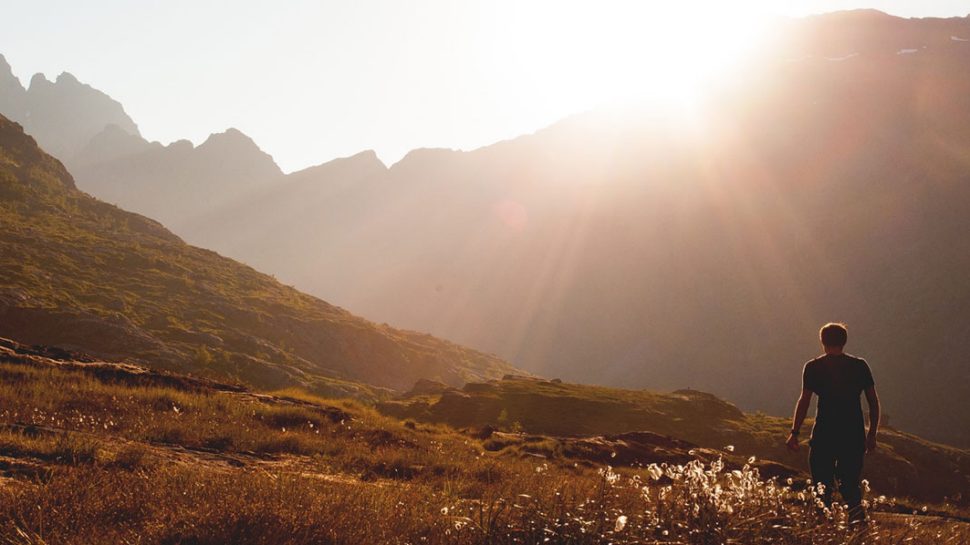 What does it mean to be a social entrepreneur? If you are a commercial entrepreneur, does this imply you are anti-social?
A crowd of almost 500 listened to Dr Pamela Hartigan discuss this very topic at the Compass Visionary Series launch. A sister program of the MAP Melbourne Accelerator Program, the Compass Visionary Series profiles thought leaders and future thinkers of social impact.
Dr Hartigan is currently Executive Director of the Skoll Centre for Social Entrepreneurship at the University of Oxford and co-founder of Volans. Her impressive career spans over a decade supporting community-based organisations and working with youth in Washington, D.C.
Dr Hartigan is involved with the global spread of the notion 'social entrepreneurship' and does not shy away from her increasing dislike of the implied meaning of the term.
"Every entrepreneur should be social," Dr Hartigan explained. "The word 'social' once served to designate how these entrepreneurs were driven as opposed to straight commercial entrepreneurs."
"The word 'social' seduced us, which lead to the myth and creation of the hero-preneur – entrepreneurs who are lifted up to a Hollywood status with big egos."
Dr Hartigan believes there is a trend in blending the spheres of being categorised as either a social or commercial entrepreneur.
"Social entrepreneurs are now receiving the same support as commercial entrepreneurs. Everyone wants to work with companies that combine 'where I make money' and 'where I do the right thing.'"
"This change is coming in a real way, and companies need to be prepared."
"Many established companies have an interesting perfect storm – young people beginning to question; 'do I want to go into this company?'
"What we're seeing happening in the corporate world is quite exciting. Companies are beginning to recognise they're being interviewed by potential recruits and are thinking;
how are we going to retain this incredible pool of talent?
how do we partner with entrepreneurs who are on the ground dealing with these day to day issues?
how do we engage in more sustainable business practices and combine business and social goals?
Dr Hartigan highlights the importance for emerging entrepreneurs to create a movement of 'first followers' and build a team who are deeply committed to their mission. Derek Siver's TED Talk: How to start a movement was referenced as an example.
Dr Hartigan's three traps entrepreneurs should be weary of:
Accelerators, incubators & hackathons.
There is definitely merit in joining these movements as a startup, but companies are missing the boat in supporting those ventures who are ready to scale for growth. As they start to get into those really tricky problems – that's where they need support.
Solution in search of a problem.
The idea that just coming up with a business plan and it's a solution to a problem you never had, is wrong. If you have not lived the problem and really understand it, you will never be successful.
Thinking too broadly.
We must not assume that social enterprise is addressing the root of the problem. This takes a very different kind of entrepreneur, one with a very pragmatic approach.
"The biggest constraint to scaling is recruiting the right people at the right time. To do that, you need to be seductive, and you can't be seductive if you think you're the best thing in town."
Dr Hartigan also explained importance of having an apprentice on the ground who truly understands the problem that needs to be solved. McDonalds Europe introduced sustainable fish to their menus in 2011 by identifying one entrepreneur within the company who understood the problem and could affect change. As a result, the success had a snowball effect on other McDonalds stores.
"The world is changing extremely fast. So fast, we don't even see it happening," Dr Hartigan explained.
"As entrepreneurs, let's address some of the issues happening here and ask ourselves 'how can my experience act as a guide?'"
Australia Post announced a 3-year partnership with MAP as part of our commitment to supporting small business and accelerating e-Commerce innovation across Australia. See photos of Dr Pamela Hartigan's full address.  
The power of selling on social
The power of selling on social