Delivering an online shopping boom
It's been a record-breaking year for eCommerce. Working alongside retailers to live up to new customer expectations, Australia Post has seen firsthand how online shopping is evolving across the country. Here's how these trends are changing the way we shop.

Video: The Australia Post logo appears on a red screen.
Video: A red Australia Post van drives along a road in an outback setting, with red dirt on each side of the road and green bush beyond.
Text appears over the footage which turns into a red background: The pandemic has been as much an economic challenge as a health challenge.
Video: Shelves in a warehouse stocked with Australia Post ULDs and Cartons.
Text appears over the footage: As lockdown restrictions impacted many retailers, Australia Post provided a lifeline.
Video: Scene of warehouse with heavily stocked shelves.
Women's hands shown closing a white satchel.
Someone flips through clothing hanging on a rack.
Text appears over the footage which turns into a black background and then into more video footage: Enabling them to continue to trade and service their customers online.
Video behind text: Female Australia Post employee passes a parcel out through a doorway at a business hub, to waiting hands.
Video behind text: In an Australia Post retail store, a Female employee hands a yellow parcel over the counter to a female customer.
Video behind text: Scene of small Australian flag hanging behind a pile of letters.
Video: Wide angle view of busy Australia Post parcel sorting facility.
Video: Female Australia Post employee hands a carton to a male Australia Post employee in parcel sorting facility.
Text appears over the footage: Consumers also turned to online retail, many for the first time, inspiring a boom in eCommerce.
Video behind text: Parcels being scanned and placed on a conveyor belt.
Video behind text: Female Australia Post employees looking at screens in a parcel sorting facility.
Video behind text: Australia Post employees collect cartons off a conveyor belt.
Video behind text: Scenes of conveyor belts moving parcels around.
Text appears over footage of a smiling female Australia Post employees wearing safety vests: Between March and August 2020, over 8.1 million households shopped online.
Video behind text: Forklifts moving in a warehouse, next to a parked red Australia Post truck, which has parcels packed inside.
Video: Postie wearing yellow helmet in safety vest, opens a yellow vehicle door which reads "Powering online shopping".
Text appears over footage of a smiling female Postie wearing helmet: Through it all, Australia Post has delivered over 80% of the nation's e-commerce.
Video behind text: Postie riding bicycle down suburban street with wide green nature strips and trees.
Video behind text: Male Australia Post employee carries a parcel from a red van towards a suburban house.
Video behind text: Metal cages filled with parcels.
Video: Conveyor belts moving parcels along.
Video: Fleet or red Australia Post vans parked side by side.
Text appears over footage of red vans: Delivering for Business.
Video behind text: Model on computer screen posing in fashionable dresses.
Video behind text: Female looking at dress hanging on a clothes rack.
Video: Male Australia Post employee puts out "Thank You" sign on pavement outside Australia Post retail store.
Video: Collage of female Australia Post employees smiling inside Australia Post parcel sorting facilities.
Text appears over footage of smiling female employee: Delivering for Australia.
Video behind text: Female Australia Post employee talking.
Video behind text: Two female retail staff working together.
Video behind text: Female wearing white short smiling in a studio with photography equipment and clothes on a rack behind her.
Video: Background turns white then red and the Australia Post logo appears on top of the red screen.
Key points
Australian eCommerce reached record highs this year, and continues to see unprecedented growth.
Australia Post helped businesses and customers make the most of online shopping channels.
With new online shoppers appreciating the joy of receiving a parcel1, changing shopping habits may shape the future of eCommerce.
Throughout 2020, retailers showed an amazing ability to adapt. The COVID-19 pandemic triggered unexpected growth, with millions of Australians shopping online for the first time or more than ever before. But this accelerated digital demand came with logistics challenges – from COVID-safe operating requirements to unpredictable spikes in activity.
"It's been incredible to see the way businesses have adjusted and truly risen to the challenges the pandemic has presented," said Gary Starr – Australia Post Executive General Manager, Business, Government and International – at the 2020 ORIAS online award ceremony.
Online channels proved vital for both shoppers and businesses when COVID-19 disrupted everyday life and foot-traffic. And the resulting boom continues to produce record-breaking results.
The surge started early in the pandemic, when the Easter 2020 weekend became the biggest online shopping weekend in Australian history.2 Then August broke another record, becoming the busiest online shopping month in Australian history at that time – with national year on year growth of 85%.3 While that growth slowed in September, online purchases for the month were still up 82% year on year.4
As at November 30, online shopping had grown more than 45% year on year in Australia – more than double 2019's eCommerce uplift of 17.5%.5 
This growth was vital in limiting the economic damage of the coronavirus crisis. According to Deloitte Access Economics' research, eCommerce helped businesses limit overall revenue losses to 7%, despite in-store revenues falling by 21%.6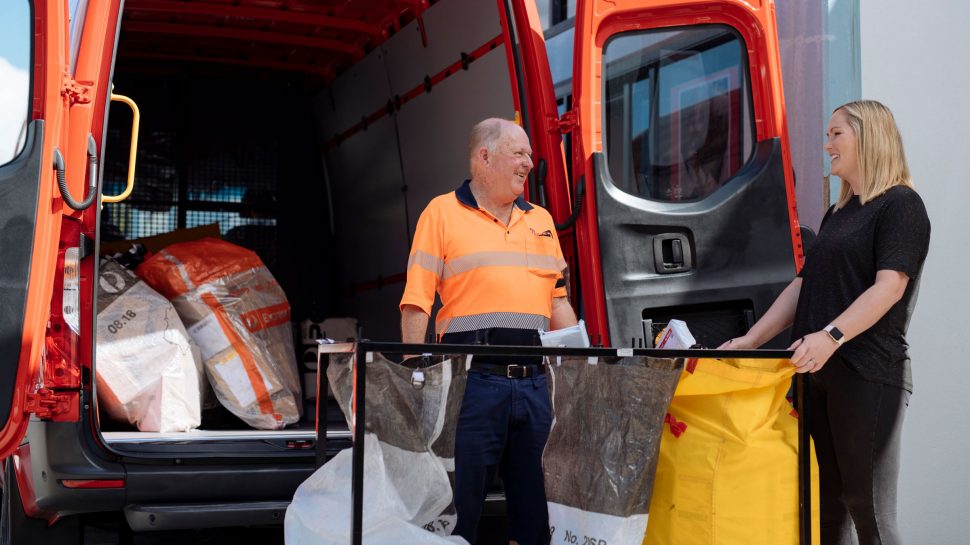 Helping businesses to grow online
As retailers were forced to adapt to serve customers differently, Australia Post had to quickly flex its network to manage unprecedented volumes.
According to Deloitte research, Australia Post's delivery services facilitated an estimated $2.4 billion in additional eCommerce revenue from March to May 2020.7 This includes $560 million in eCommerce in remote and regional areas across the country.7
"It's been an exciting but challenging year for us," said Gary at the ORIAS. "We're delivering more parcels than ever, while at the same time working within varied restrictions and doing everything we can to serve the community while keeping our people safe.
"We continue to improve our network, the most recent examples including a new facility in Melbourne West, and investing in Adelaide's first automated facility."
From March to May, Australia Post facilitated an extra 26 million transactions that otherwise would not have occurred through in-store visits because of lockdowns.7 And it helped 23,000 small businesses go online for the first time with MyPost Business accounts and delivery services.7
"It's been incredible to see the number of businesses that took a leap of faith and established an online presence for the first time," Gary said. "I'm truly in awe of how many retailers have fought tirelessly to adapt and re-invent the way they do business and serve their customers, so they could keep operating and remain profitable."
As the country starts to rebuild and recover from the effects of the coronavirus pandemic, we're ready to help retailers deliver exceptional online experience to more customers than ever before.
Servicing a bigger online shopping audience
More than 200,000 households tried online shopping for the first time in the first 10 weeks of Australia's coronavirus restrictions.3 And many of these plan to continue shopping online.
According to a survey from payment platform Adyen, a third of respondents said they will now shop online more often.8 And 74% of respondents expect businesses to maintain the flexibility they've shown during the pandemic, by selling across multiple channels.8
Changing customer expectations were a big topic of discussion at October's Australian eCommerce Summit, which brought together some of the biggest shapers of the country's eCommerce landscape. There, industry leaders and businesses shared insights about what they learned in 2020 – and what they think the eCommerce future holds.
"Many retail CEOs are still overthinking the distinction between online and in-store sales," National Online Retailers Association of Australia Founder Paul Greenberg said. "A sale is a sale, and meeting the customer where they want to be met is clearly the ballgame."
Vinomofo chief executive Justin Dry, echoed those sentiments at the summit, saying retailers must be willing to adapt to the growing expectations of customers.
"It's about knowing them, listening to them, and making it as easy and as personable as possible," he said. "If you can do all those things, you'll probably win."9
For Mary Maker founder Bridie Stewart, listening to her loyal fans from the start has been key to growth.
"A lot of my customers have been along for the whole journey," she said at the eCommerce Summit. "I've stood out by developing products alongside my customer. I'm not launching a cold product, I'm launching a product that I know my customers want because I've asked them along the way."9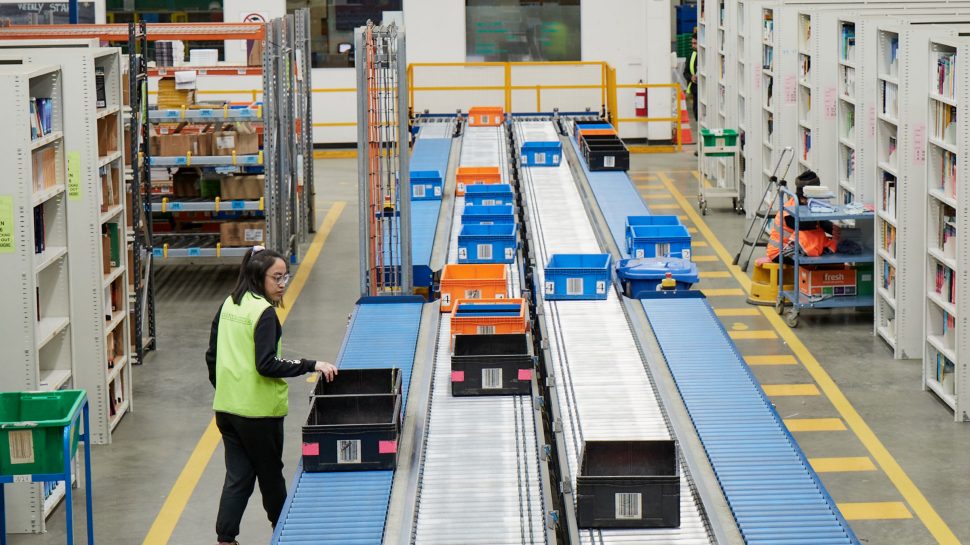 Continued appetite for online shopping
In October, Australia Post commissioned focus groups with new online shoppers, who said they found making purchases online emotionally rewarding.1 They appreciated the excitement and joy that comes with receiving parcels – an especially welcome relief during a stressful 2020. They also enjoyed easy access to a wider range of items, which allowed them to compare prices and save more money.1
And many Australians who already shopped online regularly increased their digital purchasing frequency during the pandemic.1 These regular online shoppers said they were online more and had more time to browse. They enjoyed a greater feeling of control with online shopping, as well as not having to worry about COVID safety issues that come with brick-and-mortar stores.1
In the lead up to Christmas – even as pandemic restrictions ease – Australians continue to demonstrate strong appetite for shopping online.
November was expected to be big – after Australians embraced the Click Frenzy, Black Friday and Cyber Monday online sales last year – but it surpassed all expectations, breaking the August record to become the biggest month in Australian online shopping history.10
Nationally, online shopping growth for the month was up 55.6% year-on-year (YOY). Over 5.5 million households shopped online, up 28.2% when compared to November 2019. Between Friday 27 and Monday 30 November alone, over 2.2 million households bagged a Black Friday / Cyber Monday bargain.10
The future of eCommerce
As with many other aspects of life, the COVID-19 pandemic is likely to have lasting effects on eCommerce.
"There's been a great acceptance of online shopping," Australian Retailers Association Chief Executive Officer Paul Zahra said at the Australian eCommerce Summit. "I think about a decade's worth of retail trends have been brought forward. In this next 12 to 18 month period, we're going to see consumers embracing online in a big way."
The eCommerce boom also showcased new paths to success for regional and rural businesses.
"It's an avenue for makers and creators in remote communities to connect with their audiences," said Buy From the Bush founder Grace Brennan at the Australian eCommerce Summit.
"I think there's enormous opportunity for eCommerce to add a layer of sustainability to small, isolated communities. I really view it as a means of crisis-proofing regional communities," she added.
2020 was a rollercoaster of a year for retailers around Australia. But from crisis came opportunity – and now we look forward to seeing what's next for Australian eCommerce. Australia Post is ready to do our part, continuing to help businesses connect with customers in communities around the country.

Get the latest eCommerce insights
See a breakdown of Australia's biggest month in online shopping history in our December 2020 eCommerce update.