Christmas shipping: tips & tricks for sending during the festive season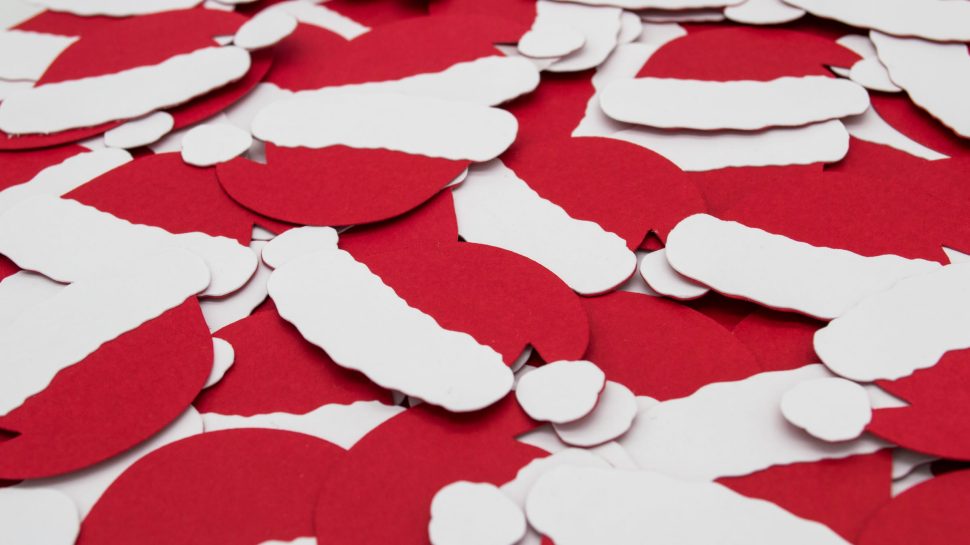 The lead up to Christmas is typically one of the busiest times of the year for any business. That's when Australian shoppers are hitting the stores to buy Christmas gifts for their loved ones, and to treat themselves to new outfits, decorations and supplies for parties and holidays in celebration of another great year.
While your customers choose the perfect gift for that special someone, there's a lot for you to focus on. You're juggling marketing and sales techniques with ordering stock and responding to enquiries, you also understand the importance of knowing what to do to make sure your parcels arrive safely and quickly for your customers at Christmas.
So, we've put together a couple of tips and tricks to help make your Christmas sending experience as efficient and smooth as possible.
1. Know the cut-off dates for Christmas delivery times

Because we know how important our role is in helping Australian businesses and shoppers to send and receive their parcels during the holiday season, we're boosting staff and extending services to help during this busy time.
But just like you, our staff do take a couple of days off around Christmas so it's also important for you to familiarise yourself with when our Post Offices are open and our posties are delivering. This should help you to plan ahead to send everything before our Christmas posting cut-off date, and so you can set shipping expectations for your customers to make sure they have ordered their gifts in time to give them on Christmas day.
From 26 November to 21 December many of our Post Offices will offer weekday extended trading. We'll generally be open earlier and/or stay open longer during the week. But hours of operation will vary depending on the outlet and local demand, so it's important to check these hours ahead of time on our website.
When it comes to sending, it's best to send out your customer orders as early as possible. But to help those last minute shoppers, it's good to note the last posting date for Christmas delivery via Express Post to addresses within the Express Post Network is Friday 21 December if you lodge the item in Post Offices or yellow Express Street Posting Boxes.1
Regular Parcel Post timings vary between metro and regional areas, and timing depends too on whether the recipient's address is within the same state as your business, or interstate.

International delivery times can vary a lot. It depends on where your item is going, and what type of postage you've used to send it. It's a good idea to use our delivery times calculator to ensure you can get orders to your customers when they need them. But do keep in mind that some items may spend time in customs which could affect the delivery date, and once the parcel reaches the destination country's local postal network there could be delays due to Christmas volumes there too. So, you should communicate these things to customers who are doing last minute gift shopping with your business.
You can check out all of our Christmas operating hours, help and support contact details, and Christmas sending cut off dates on our website. We recommend making sure your own website and social media channels have up-to-date information too so your customers can choose the most appropriate shipping options to ensure they're not left disappointed on 25 December.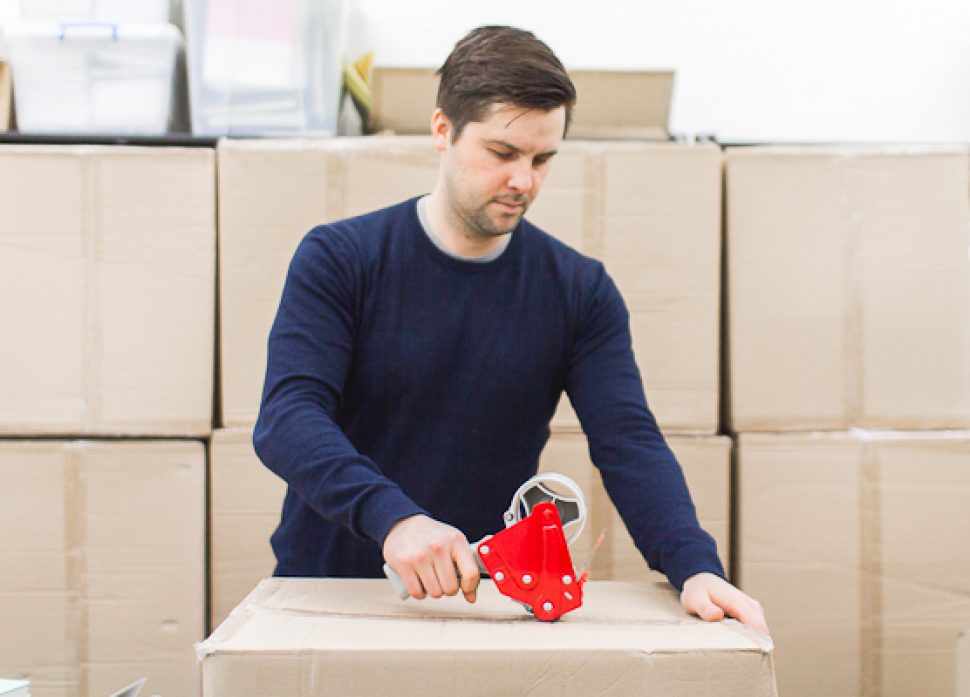 2. Make sure your parcels are packaged and addressed for success

We often encourage small business owners to develop custom packaging to help build their business' brand, as well as creating beautiful unboxing experiences for your customers. So we love the idea of online retailers adding a bit of Christmas cheer to their customers' orders; perhaps you want to include some Christmas decorations or wrapping paper inside the parcel, add a little Christmas card to the recipient, or put a festive sticker on the shipping satchel or box.
When delighting your customers with these little packaging tricks, make sure you've paid attention to all the relevant guidelines to make sure your parcels move safely through our delivery network.
Some basic tips include making sure that you print or write the address label clearly, and stick it on a clear space on the parcel; ensuring you don't place any sticky tape or other decorations or tapes over the address label; leaving clear space around the postcode so our machines can easily read it; and avoiding black packaging.
It's also important to make sure that the shape of your parcel allows it to easily move along our facilities' conveyor belts. Make sure you use a regular satchel or box, rather than packages that are round or cylindrical – as they can have trouble moving through the network.
We've got a lot of packaging and addressing information on our website that you can check out any time:

3. Finetune your packing and shipping processes
We don't need to tell you that small business owners are efficient multi-taskers who often feel there are too few hours in each day – you live the experience, so you know how important it is to find more efficient ways to do things.
One way to make the most of your time is to find ways to improve your packing and sending efficiencies. One way to do this is to check out the services available through MyPost Business. You can use the service to print labels, find out whether parcel pickups are available in your area so you don't have to take the time out of your day to post parcels yourself (metro postcodes, MyPost Business users must check availability for their postcode), and more. Visit the MyPost Business website to find out how you can save time and hassle this Christmas season.
If you're sending over 1,000 parcels per year you might like to check our site to find out how eParcel could make returns easier for customers who have to exchange or return the gifts they've purchased. Sending less? Learn about our Return Paid parcel service.
4. Use parcel tracking on your customer orders
Australia Post's parcel tracking can help improve the sending experience for both business owners and their customers, by giving everyone a clear idea of when the parcel recipient can expect delivery of the items they've ordered for Christmas. Adding the correct receiver details to the parcel is especially important during this busy time of year so we can give the recipient access to parcel tracking updates.

You might also consider including the parcel tracking number as part of the order confirmation that you send your customers after they've bought something from your eCommerce store. That way they can proactively check the status of their delivery – rather than getting in touch with you so you can spend your precious time checking the tracking number for them.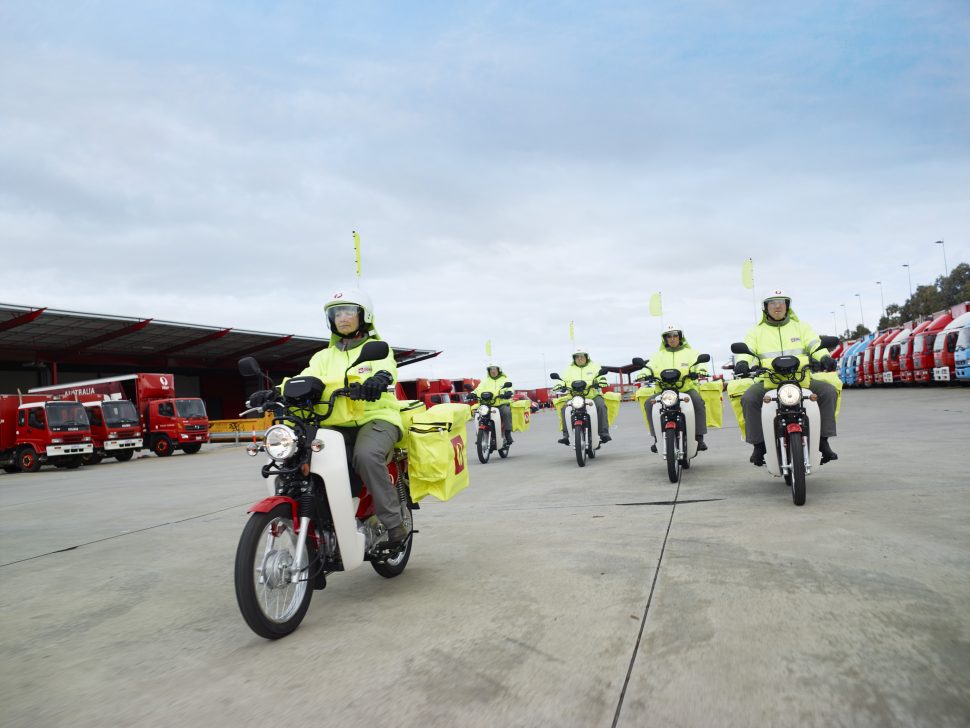 5. Sending safely at Christmas and beyond

While selling lots on your online store, and getting parcels out to customers on time is very important, nothing is more valuable than making sure everyone is healthy, happy and safe for the holiday season (and beyond). So make sure that you're looking after yourself, your staff, and our posties when sending large objects, or large volumes of parcels.

Make sure you leave parcels where they are easy to lift and move, use all of the appropriate lifting techniques and tools, make sure you use trollies to transport heavy items where possible, and avoid putting heavy items into Australia Post's red street posting boxes. Don't forget that some items are restricted for sending through our network too.

You can read more about our safety guidelines:
Using all of the same usual safety practices that you apply to the day-to-day operation of your business is especially important when you're busier than usual and there's more chance of being tired and making a mistake. You'll definitely enjoy your summer holiday a lot more if you're feeling great, so take care of yourself!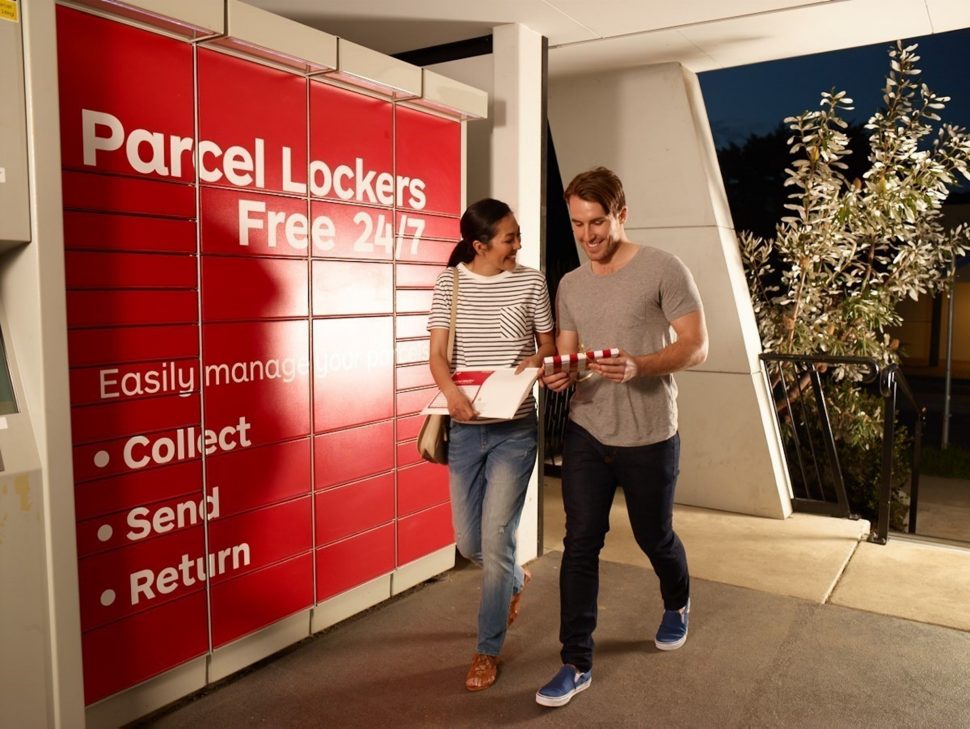 6. Offering delivery options that give your customers more flexibility

We all know that Christmas is a hectic time no matter how you're spending the season, or where you're travelling to. Acknowledging that even the best laid plans can change at the last minute when the holiday season and family commitments are involved – you can help your customers to make sure they receive their gift orders when and where they want to with flexible delivery options for their online shopping.

By letting your customers know about Australia Post's delivery options you can give them access to the ability to have their packages left in a safe place at the delivery address2, to pick their parcels up from a 24/7 Parcel Locker or a nearby Post Office3, and even have packages redirected from their original delivery address to somewhere else that they'd prefer to receive them; so if their holiday itinerary changes, their parcel's journey can be re-routed too and can be delivered to a new address such as their family's holiday home, a friend's house, or their workplace. It's little things like this that we can help with, to enable you to make Christmas special and convenient for your customers.
You can direct your customers to the delivery options page to help them find out more about the flexible delivery options available to them this Christmas like having their parcel left in a safe place at the address, delivered to a 24/7 Parcel Locker, or event having the parcel redirected to a new address after it's been sent.2,3
Happy holidays
We wish you all a very happy Christmas, and a very successful new year. And we can't wait to help you deliver festive cheer to your customers across the country and beyond.

Don't forget that business customers can call us on 13 11 18, chat to us online 24/74 through MyPost Business or visit one of our Business Hubs and chat to an expert in person.