Service with a smile: How to handle customer complaints at Christmas
Customer service is a major priority for any small business, but when the holiday season rolls around it's arguably more important than ever.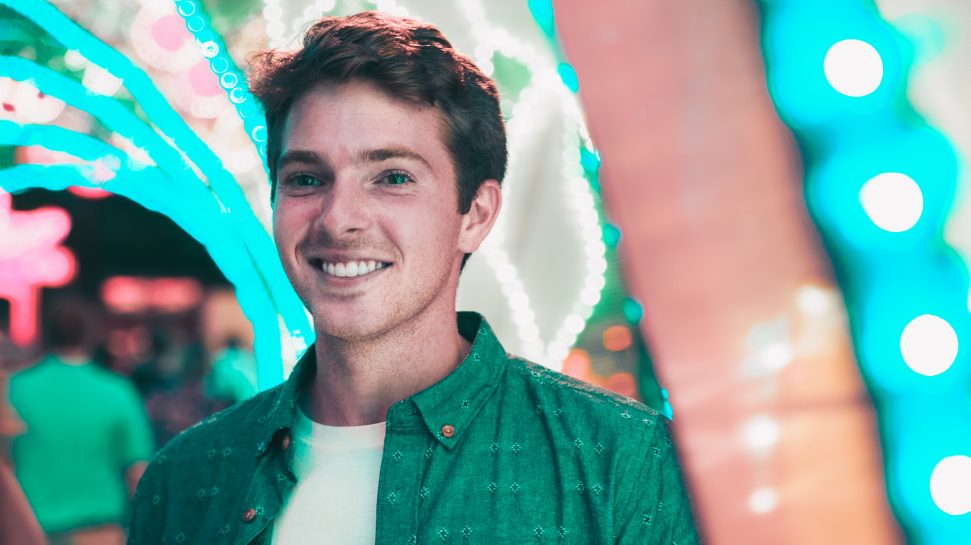 Christmas brings unique challenges due to time constraints. Everyone is busy working towards December to finalise work, shop for presents, and get the house, and the tree, and the food, and the kids and pets ready for the day.
With the importance placed on gifting, purchases are emotionally charged. Combined with that Christmas Day deadline, problems, delays and mistakes are amplified. A shipping delay becomes an emergency. And because Christmas is the biggest selling period of the year, more customers equals more complaints. The strategy you put in place now will make all the difference.
Prepare your team
The best thing a small business can offer a disgruntled customer is an answer. An ignored complaint won't go away - actually, it could have quite the opposite effect. And the sooner it's dealt with, the better.
That requires troubleshooting, anticipating where problems might arise and formulating your company's response and dispute resolution procedures. There should be nothing a consumer can throw at your customer service team that you haven't already considered. Prepare set responses for common scenarios so responses to customer enquiries stay on script. Your back end processes should allow you to quickly determine the status of any order while tools such as MyPost Business let you track deliveries after sending.
Read more on ways to prepare your business for the Christmas trading period.
Handle with care
When a customer feels like their Christmas is about to go horribly wrong, they'll be upset. To avoid unpleasant reactions to the situation, firstly, understand that it's not all about you.
They've got a client report to finish before they take time off work for the holidays, the in-laws are turning up tomorrow, the fridge is empty… and now there's a hassle with posting their order? Of course they're bound to be frustrated!
Secondly, even though it's not all about you… they might feel like it is. Even if the customer placed an order on December 24 and can't fathom why it won't arrive by Christmas, from their point of view in this moment of heightened emotion, it's going to seem as though it's your fault.
Rather than appoint blame, successful dispute resolution strategies will preference finding solutions. Hearing and acknowledging a complaint is the first step to rectifying it, particularly on social media where effective community management is critical.
Try this: apologise publicly and request contact details to call or email the person directly. This takes the issue off public forums, lets you add a human face to your business and to privately provide solutions and explanations.
Rather than be drawn into a complainant's stress (potentially escalating it further), the customer service approach should be calm and understanding—often their mood will soften in the face of compassion. You might even manage to save their Christmas and turn the experience around entirely!
Keep customers informed
If your trading hours are affected by the holiday season or you're an online shopping business with cut off dates for guaranteed delivery in time for Christmas, tell people. Update this information at all relevant touch points, include notifications and popups where possible in the buying process.
Everything you can do to guide and update customers helps set expectations and reduces the likelihood of an unwelcome surprise like parcels arriving later than hoped. Once shipping has commenced for an order, information like tracking numbers and expected delivery dates keep the shopper informed, another useful feature of MyPost Business.
Have a 'Plan B'
Sometimes, no matter how hard you work and how much you plan, things unfortunately can go awry. When things really hit the fan and you've made a mistake that risks impacting a customer's holiday season, be ready.
You need a back-up plan. Damaged, late or non-existent gifts are hard to swallow if your customer has placed an order with the best intentions of surprising a loved one with something special at Christmas. So, what are you prepared to do to fix the problem?
How far will you go for a happy customer? Will you offer a refund? Or deliver flowers, movie tickets or a gift card by way of apology? If there was a problem sending an order on time, can you place an emergency order from a business closer to the customer to replace it?
Whatever you're willing to do, know in advance and be prepared to take action if the worst-case scenario arises, no matter how busy things are. You may not fix the situation in time, but how you respond can still impress enough to turn complaints into compliments.
Don't forget that Australia Post small business customers can call us on 13 11 18, chat to us online 24/7 through MyPost Business or visit one of our Business Hubs and chat to an expert in person.