How eCommerce businesses can prepare for the Christmas period
Behind all the festive cheer, the Christmas season is the busiest time of year for ecommerce. Make the most of the sales peak with strategies to prepare your business.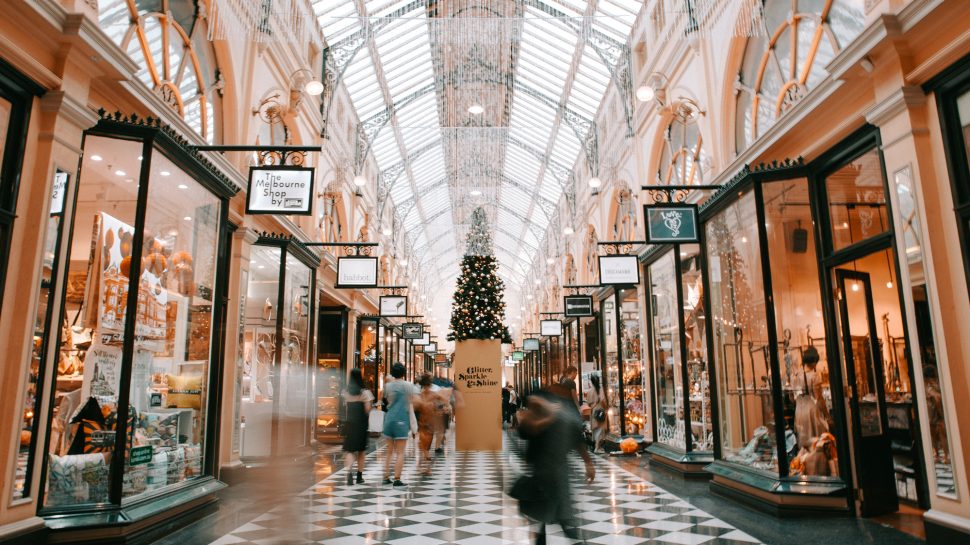 As the biggest trading period each year, the lead up to Christmas is a boom for eCommerce. Around 30 percent of all online transactions take place in the three months leading up to the big day and last year Australia Post set an all-time record in December, delivering over 2 million parcels in just one day.
But while increasing sales can be a natural consequence of the Christmas shopping frenzy, a small business needs to be adequately equipped to deal with the demand by developing strategies to capitalise on the season.
Plan your promotions
To the person on the street, the Christmas promos that start popping up from September can seem strange at times, but with three months of peak online shopping activity leading up to the public holiday, it makes sense for business to take full advantage. Activating your advertising and marketing campaigns well ahead of time puts your brand front of mind with consumers. Don't wait until December. Not only is your message more likely to be lost in the flurry of pre-Christmas promotions, but as the month wears on, online shopping becomes less viable for customers wanting guaranteed delivery by 25 December. Encourage people to get in early and spread your retail activity across the preceding months.
Prepare for demand
The saying 'leave them wanting more' was coined for the theatre, it's not a motto for small business over the holiday season. Anticipating consumer demand is a delicate balancing act to ensure sufficient stock to meet Christmas orders without being saddled with excess inventory by Boxing Day. But no business wants to turn away customers by not having product on hand. You only get one shot at the Christmas peak, shoppers can't hold off until stock is replenished. Better to leave them buying more, than wanting more. To keep things moving smoothly it's often worth recruiting help—friends, family or temp staff—to pitch in packing and shipping orders, or to handle customer enquiries.
Manage delivery expectations
Festive purchases are often emotionally driven and the retail atmosphere is charged. If gifts for the family or the table decorations don't arrive before Christmas morning, customers might associate disappointed feelings with your business. Even if the buyer didn't allow sufficient time, they'll be inclined to blame your business. It's imperative that ecommerce businesses posting over the holiday period clearly communicate delivery periods and shipping deadlines. Consider helpful ideas such as notifications and pop-ups during the purchase process to remind shoppers that the clock is ticking. Importantly, messages such as 'delivery cannot be guaranteed before Christmas' for purchases made beyond your cutoff date will manage expectations, provide customer reassurance and head off problems down the track.
Inform about delivery progress
Providing tracking numbers to trace the progress of a delivery plays a critical role in eCommerce, arguably more so at this time of year. Customers who might otherwise feel anxious about their order status have peace of mind, with updates on where and when their parcels will arrive. Round-the-clock self-service tracking and automated notifications help keep them informed—and an informed customer is one who isn't inundating your business with emails, calls and social media messages. For a small business, that frees up valuable time and resources to focus on selling and sending, cutting down on frivolous customer service enquiries.
Offer flexibility 
Christmas is a period of peak activity not only for retailers but also for customers juggling work, festive celebrations and holiday plans. Providing flexibility around the where, when and how their purchases are delivered brings added convenience. Educating customers on the options available to them with a MyPost account such as redirecting their parcels while en route, collecting from a Parcel Locker or Post Office and nominating a safe place to have their parcels left, can help cut down the time spent troubleshooting customer delivery issues.
Spread Christmas cheer

Get into the spirit of the holiday season and go the extra mile. A little added effort when sending orders can make a big difference to the customer experience. Consider thoughtful touches such as the option to have gifts beautifully wrapped, perhaps the ability to add a handwritten card or the inclusion of decorations. Such clever ideas will surprise and delight customers.
Avoid festive burnout
It's the curse of the small business eCommerce retailer: as everyone else is winding down, you're gearing up for the busiest weeks of the year. The stakes—and the sales—are high over the festive season and having the right preparation strategies in place are just part of the story. Lean on staff, friends and family for help and support. Stay as well rested as possible during those busy periods and work safely… downtime is as important as keeping the ship sailing. And when it's all over, take time out to recharge the batteries and reflect on a job well done.