What online retailers should consider when offering fast delivery
The more Australians shop online, the harder retailers have to work to stay ahead. Offering next business day delivery is one of the many ways they're using to try to win and keep customers.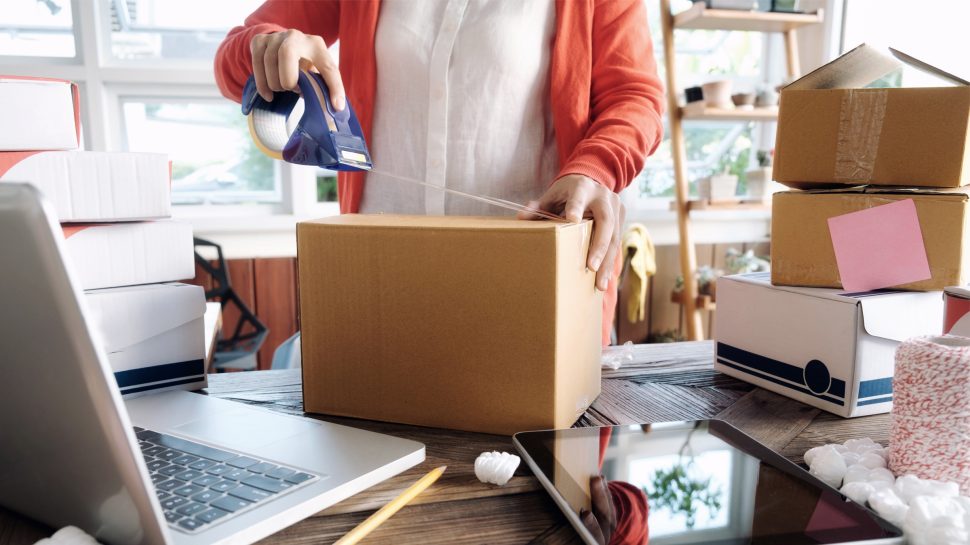 Customers are demanding more choice in online shopping – not just in the goods they buy but also in how they pay and when and where their goods are delivered, speakers at the recent Online Retailer conference in Sydney said.
"Consumers want choice and to take control of their own experience," said Rachel Kelly, Head of Sales ANZ at AfterPay. Giving customers a choice of where they want to pick up their purchases and how they want to then consume the product is critical for retailers to make their inventory available to as many consumers as possible."
Paul Hersbach, Head of Growth Products at Australia Post, observed that next business day or day-after delivery alone will not meet the needs of customers. This is why, he said, Australia Post is changing its offer to the market.
"When we look overseas, we see a real trend of customers choosing convenience and choice. What we're trying to provide are options for delivery convenience. Key to this is remembering that there isn't one solution that will fit everyone. They might need their purchase delivered at different speeds or to different destinations."


Overcoming the supply chain challenge
Customer demands for faster delivery can create a supply chain challenge for retailers, Paul said. Many pure-play eCommerce retailers will keep all of their stock in the one place, such as a warehouse in Melbourne or Sydney.
This works in terms of being able to show customers what's offered on their website and delivering on their promise. "But if you want to offer same-day delivery in Brisbane and your warehouse is in Melbourne, the options you have are very limited," Paul pointed out. "So the question is how to manage your logistics and warehousing so customers can get it that same day?"
Other retailers who have their stock in different places – perhaps several warehouses and brick-and-mortar stores – face the challenge of knowing everything they have in stock so they can display all of it on their website.
"You may want to offer every shoe size of a particular model to customers across Australia but that stock might be in Cairns or Adelaide," said Paul. "So you have the product but you struggle to do express delivery unless it's within the same state."
According to Brett Raven, CIO at Big Red Group, when customers get to a site's checkout, it's vital to give them other payment methods and delivery options. "You've worked so hard to get somebody through the funnel, you really don't want to drop that ball," he said. "It's absolutely critical for it to be simple."

Communicating delivery options
Cue Clothing has introduced spending thresholds for free delivery and has found that customers actually increase their basket size to qualify for this service. Free shipping can also be a powerful marketing tool.
"If someone's been browsing on the site or cart abandonment, there are opportunities then to use free shipping as with a coupon or something like that as the code," said Cue Clothing CTO Shane Lenton.
The conference heard that split deliveries – those which come at different times in different packages - are becoming more common, with Cue now making an average of 1.3 deliveries per customer order. Australia Post's Paul Hersbach however added he preferred the terms "shipping included" or "freight included" rather than "free delivery."
"Delivery is part of eCommerce and a retailer's pricing strategy needs to take account of the cost. Don't confuse customers or create barriers to their buying based on how delivery options are presented on the website."

New fulfilment technology
Australia Post has been developing new technology in fulfilment over the past couple of years, to integrate the warehousing and the transport. "What we're now starting to become a little bit obsessed about is how the warehouse or the stock availability interfaces with the shopping cart," said Paul.
Its Fulfilio platform has a series of APIs which provide the shopping cart with inventory availability at each site. Retailers can then start making decisions, such as should they split deliver the order? How much will that cost? Should they maybe wait because they've got an inbound replenishment?
"You can see what stock you've got coming in and you can start to make some of those decisions," said Paul. "You can only do so much with delivery. You've got to go back up the chain and into the warehousing and that's effectively what we're now doing at Australia Post."

Stay competitive with fast delivery
Delight your customers with same-day, next-day and Saturday deliveries.

Find out more