5 technology trends to watch in eCommerce
Online shopping trends are constantly evolving, and when those trends are technology-related it can be hard to keep up. Learn how leading retailers like The Iconic and Alibaba are embracing everything from biometrics to augmented reality to meet the needs of today's shoppers.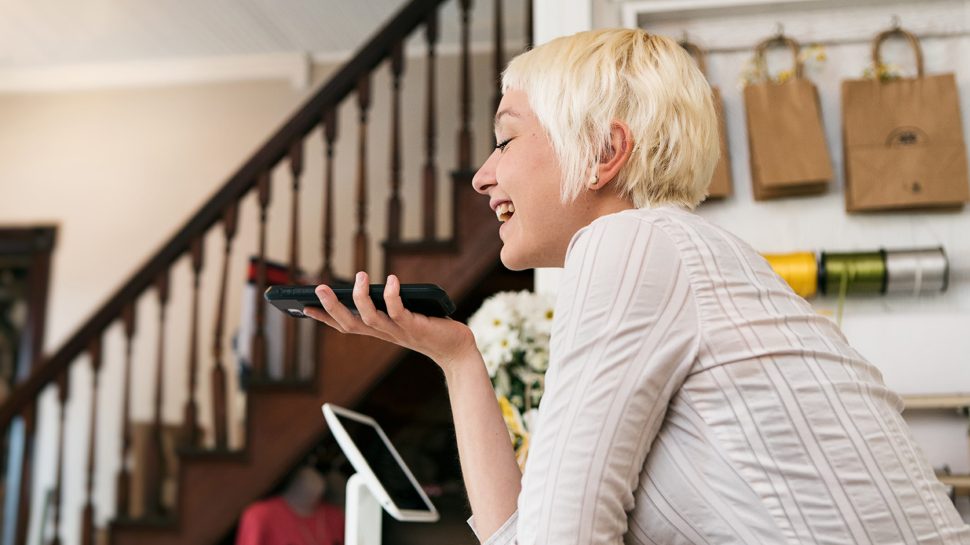 Technology is shaping the way we shop and changing the game for retailers. Here are five trends that are fundamentally shaking up eCommerce and how leading retailers are embracing technology to meet the needs of the modern-day shopper.
1. Visual search
Using a photo to find similar items can reduce the complexity and guesswork that often comes with keyword searches. Many shopping journeys begin in the search bar, and shoppers may not be able to accurately define the style or item they are looking for.
Pinterest Lens and Google Images supports image upload and immediately finds visually similar items that may be available for purchase. In addition, every pin in Pinterest has a simple button that uncovers 'like' visual content.
The Iconic, a leading online fashion and sports retailer in Australia, enables shoppers to snap photos from a smartphone and find matches amongst their extensive 60,000 products.
Our recent research shows that over a quarter of online purchases are made on a smartphone. With the rise of mobile eCommerce, and the power of visual search to speed up the conversion path, it's likely the shift to online will continue to grow.
2. Voice-activated shopping
Almost 1.35 million Australians have a smart speaker at home, with 200 per cent ownership growth experienced between July and November 2018 according to Versa. Voice-activated assistants generally enable basic interactions such as playing music and checking the news and weather.
The effect of these devices on the retail industry is still developing. Gartner predicts that 30 per cent of searches will be done without a screen by 2020. It's essential for sellers to find new ways to connect with customers. Voice applications will play a central role in the retail evolution.
That said, there's no substitute for seeing a product before you buy. For this reason, the use of voice-activated assistants would work well with repeat purchases. Also, when used in tandem with existing eCommerce platforms, the shopping experience could be greatly enhanced.
3. Augmented reality
Augmented Reality (AR) makes it possible for shoppers to assess product suitability; anytime and anywhere. IKEA was one of the first adopters of AR technology.
With the "IKEA Place" app, shoppers can inspect IKEA products against the background of their home. Shoppers are able to colour match and evaluate the style with high accuracy, resulting in high customer satisfaction.
In the fast-growing online beauty sector, ModiFace is changing the game for L'Oreal. With the ModiFace app, consumers can 'try' different cosmetic shades through their smartphone camera. The concept is resonating well, with L'Oreal reporting that virtual tests helped them clinch sales.
AR technology is changing both the in-store and online experience. Shoppers are able to visualise and evaluate an object in context.
4. Shopping is getting personal
Customers expect a personalised experience, especially when they have shared their preferences with a retailer. Surfacing the right content at the right time and place can be challenging.
Advancements in data-capture and customer-journey analytics is proving valuable here.
A US-based company has taken personalisation to the next level. Stitch Fix operates an online personal styling service, utilising the science of algorithm and human curation to create a virtual store-for-one. Stitch Fix's success is built on a highly personalised offering, tailoring items to consumers' tastes, budget and most importantly, fit.
5. Biometric payments
Shoppers make 22 clicks on average to complete a purchase, according to the Checkout Conversion Index. This is likely to change, thanks to a more secure payment technology that could minimise fraud while speeding up the checkout process.
Mobile devices, with their in-built capability to capture biometric data such as facial recognition or fingerprints, will play a vital role here. Biometric payment was the norm for China's shopping holiday 11/11; and more than 60 per cent of customers paid either by scanning their fingerprint or taking a selfie in Alibaba's 2018 Singles Day event.