Keep Well Buy Local: A movement to help small business recovery
Australia Post has become a foundation partner of Small Business Australia's (SBA's) Keep Well Buy Local movement, which provides resources and advocacy that can help businesses, like yours, adapt to these difficult times. SBA Director Bill Lang explains the short and long-term goals of the movement and how to get involved.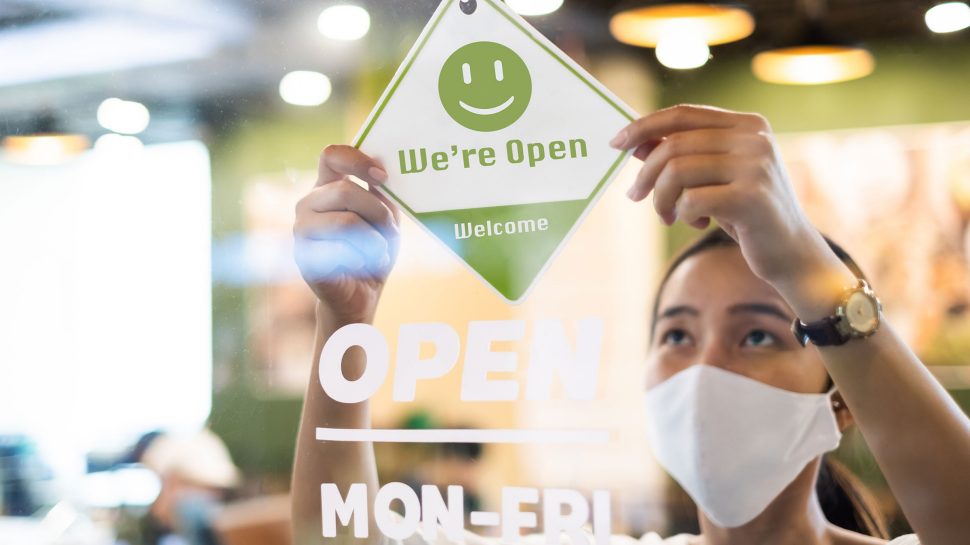 Key points
Small Business Australia launched Keep Well Buy Local to help rebuild Australian small businesses.
The movement provides a range of educational resources including how to obtain more than $5,000 in business expense savings.
Australians' growing interest in shopping locally provides a great opportunity for small businesses to capture a new audience.
Australia's small businesses have undoubtedly been under enormous pressure in 2020, with flood, drought, bushfires and a global pandemic impacting the country. The world has fundamentally changed and 65% of Australia's small to medium enterprises (SMEs) are concerned about the survival of their business – according to a COVID-19 Small and Medium Enterprise Tracker survey conducted by ACA Research and Fifth Quadrant in September.
At Small Business Australia, we're dedicated to helping the more than 2 million small businesses in Australia. And it's never been more important to deliver that help.
That's why we've launched our Keep Well Buy Local movement – something we will build, grow and put into action together for years to come. Because when business owners come together, they're a very powerful voice.
Joining forces
To do this, we've teamed up with some of the country's biggest organisations, including Australia Post, to create Team Small Business Australia. With the expertise and resources of our partners, we're going to help rebuild confidence among local business and get the sector the support it deserves.
As part of the movement, we've developed a collection of resources available for Small Business Australia members, including:
How to obtain more than $5,000 in savings on essential business expenses including electricity, internet service, training sessions, TV advertising, digital marketing and website creation.
Information kits and guides on important small business topics like understanding insolvency and cyber security.
Video lessons from experts on key business considerations such as branding and understanding market funnels.
Webinars with relevant lessons about reinventing your small business, improving customer engagement and more.
Print-ready digital images with Keep Well Buy Local messaging.
We're also committed to advocating for small business at all three levels of government. We want things to be simpler, fairer and better for small business owners. That's why we conduct research, including the tracking of 300 small businesses around Australia, to collect data and make recommendations to help shape federal policy.

We are encouraging government to increase funding for projects and services that will help create demand in the economy and train young Australians to be the next generation of small business owners. We want bankruptcy laws changed so no small-business person is made legally bankrupt due to COVID-19. In all, we've outlined 10 things the government can do to help small businesses.
Capturing a patriotic audience
Aussies have shown they are willing to support local businesses. Responding to a July 2020 Australia Post consumer surve, 33% of participants said they are making fewer overseas purchases in 2020 than they did last year; and of those who said they were making fewer overseas purchases, 57% said the reason why is because they're trying to support local Australian businesses and the Australian economy more.
The desire to buy local is growing stronger. The Keep Well Buy Local movement plans to take that desire and turn it into action – by encouraging Australians to look to small businesses in their community when they need to buy a product or service.
Keep Well Buy Local is here to rebuild confidence. The confidence small businesses have in their ability to serve customers in a new world, and the confidence consumers have in our nation's repertoire of small business.
We're grateful for the support of partners like Australia Post, who are committed to delivering for Australia's small business sector, in so many ways every day. From turning Local Post Offices (LPOs) into physical hubs for business owners, to providing trusted logistics, identification and banking services; they are true allies in the fight to improve conditions for small businesses.

Keep Well Buy Local
Ready to join the movement and learn more about the resources available?