Paint Plot helps Aussies paint their way through the pandemic
You don't have to be an artist to create a decent painting. That's what Paint Plot co-owner Rebecca Keogh says, and her online community of avid paint by numbers enthusiasts agree. Supplying premium paint by numbers kits for grown-ups around the world, they're giving people the chance to relieve stress and create something beautiful.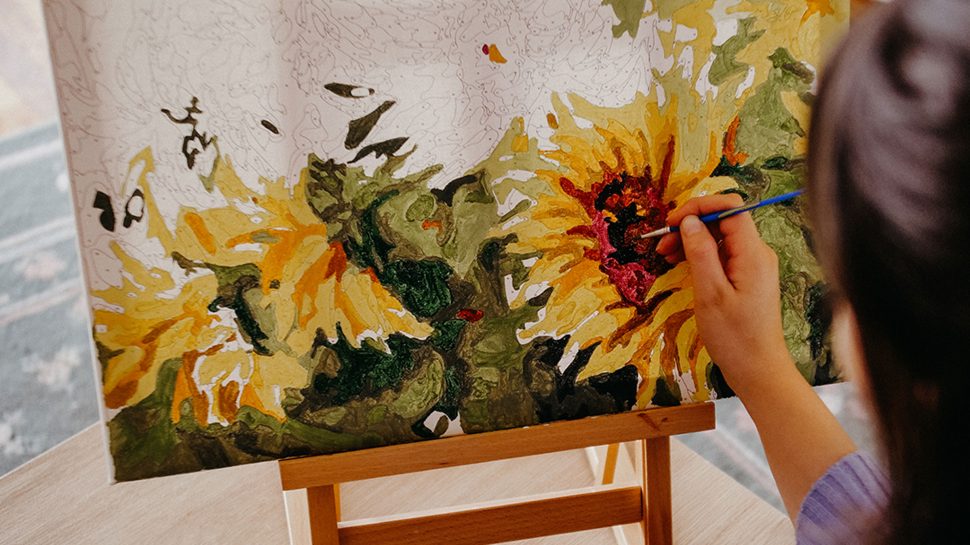 Key points
COVID-19 impacted international delivery times and tracking visibility.
Paint Plot pivoted its entire distribution model to Australia Post, to provide more certainty to customers.
Having a reliable partner has helped their small business get back on track.

When Mike Mills was diagnosed with panic disorder at the age of 22, he turned to art as a way to manage his anxiety. He soon discovered painting by numbers was easy enough to allow him to 'zone out' from everything else going on around him. But as Mike's paint by numbers passion grew, he couldn't find the quality and design choice he wanted, and this led to starting Paint Plot in 2018 with his partner Tova.
Fast forward two years, and Mike's sister Rebecca Keogh and her husband Bree help run Paint Plot's operations on Australia's Gold Coast, while Mike and Tova split their time between Australia and Sweden.
After initially distributing exclusively to the US market, Paint Plot was keen to expand into the Asia Pacific region. It started distributing kits in Australia and New Zealand in January 2020, and local customers can now see how easy it is to create artwork they can be proud of.
"What our customers love about paint-by-numbers is there isn't any pressure associated with it. So anyone can paint it. I'm hopeless at art and even my paint by numbers look pretty good," Rebecca says.
When shipping goes off track
Having established a strong customer base in the US, orders continued to flow when the global pandemic hit in March. But as global shipping became less reliable, the online business started experiencing problems.
"We were despatching directly from warehouses internationally to the US and when the pandemic hit, international shipping came to a grinding halt. It was very sudden, very unpredictable," Rebecca explains.
"Customers in the US were buying more online, but there were delays and our international shipping partners couldn't provide accurate tracking information. We couldn't tell our customers when they would receive their orders. They were understandably getting very frustrated."
As things started changing rapidly around them, Rebecca and the team went into business survival mode to figure out a way to get things moving again.
Thinking local for global delivery
Rebecca had already established a great relationship with their local Australia Post account manager. So she decided to change her distribution model completely, and deliver everything directly from Australia – nationwide and overseas – with Australia Post.
"We knew we could rely on Australia Post's tracking," Rebecca says. "Even if we can't control global shipping timeframes, we can make sure Australian customers have visibility of their package with Australia Post's tracking. We can communicate effectively with them. That has enabled our business to survive through this as we stabilise and rebuild."
While they initially had to limit orders to keep up with demand, Rebecca's team has resumed international shipping and are getting painting kits into the hands of keen artists once again.
"Australia Post has also helped with warehouse efficiency, with our account manager always available and offering suggestions on how best to get orders packed and posted."
And by accommodating multiple daily pick-ups and even weekend delivery, Rebecca says the service has really impressed customers.
"People generally don't get as much time to paint during the week. So if their Paint Plot products arrive on the weekend, they're stoked. Then they can spend Sunday painting, we've had some really positive feedback about the weekend delivery service."
By shifting to local distribution, Paint Plot has also been able employ more local staff in its Gold Coast warehouse – including those who had lost their jobs in tourism and hospitality as a result of the pandemic.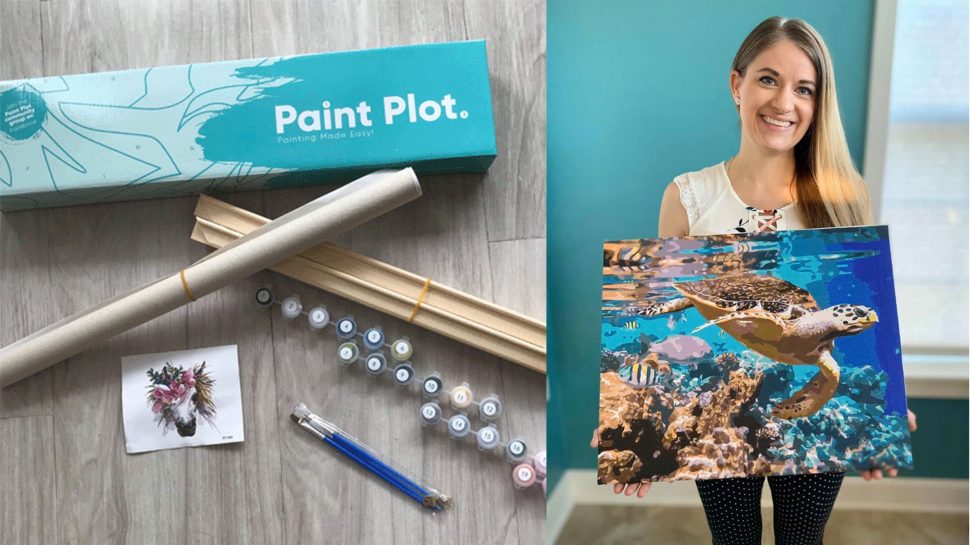 Painting as therapy

With many of her customers in lockdown, practicing social distancing or simply overwhelmed by the current state of uncertainty, Rebecca has heard firsthand about the positive impact of using Paint Plot products. While it's certainly a way to disconnect when feeling stressed, she says Paint Plot is also being used as a way to connect with loved ones from a distance.
"We've had quite a few customers say they have bought the same paintings as friends and family members in other locations, and they paint together for a couple hours at a time via Zoom. It's a really nice way to connect and share the benefits of our product," she says.
Rebecca says Paint Plot's growing community of artists dictates the business' design direction. "We talk to our amazing online community about what they think is missing from our collection, and then work with talented artists, designers and illustrators from around the world to create those kits ," she explains.
Paint Plot's closed Facebook group has over 2,500 members who also support each other's artwork. "They post finished pieces, ask questions and provide tips. It's really grown quite organically in that way."
A picture of the future
Word of mouth has been Paint Plot's strongest sales tool over the past six months, with many customers referring family and friends, organising painting parties, or gifting kits to people who then go on to purchase more.
Rebecca is also preparing to launch a new range, Diamond Painting, which uses small resin pieces to create the artwork in a similar process to paint by numbers.
Christmas gifting will be important to Paint Plot this year, but Rebecca thinks it's also going to provide benefits for those doing the gifting. Given the uncertainty around travel restrictions in Australia, thoughtful gifting can be a way to connect if you can't be physically together.
"If families can't spend Christmas together, they can send a gift that is also an experience. It encourages people to take some time out, to relax and enjoy the process – and gives them a piece of art at the end."