Aussie pride in Australian made: Why more Aussies are buying local
An interesting thing happened in March 2020. As traditional bricks-and-mortar businesses began closing their doors and the world went into lockdown due to the COVID-19 pandemic, Australians turned to online shopping. Specifically, spending their money on locally made items from locally owned companies.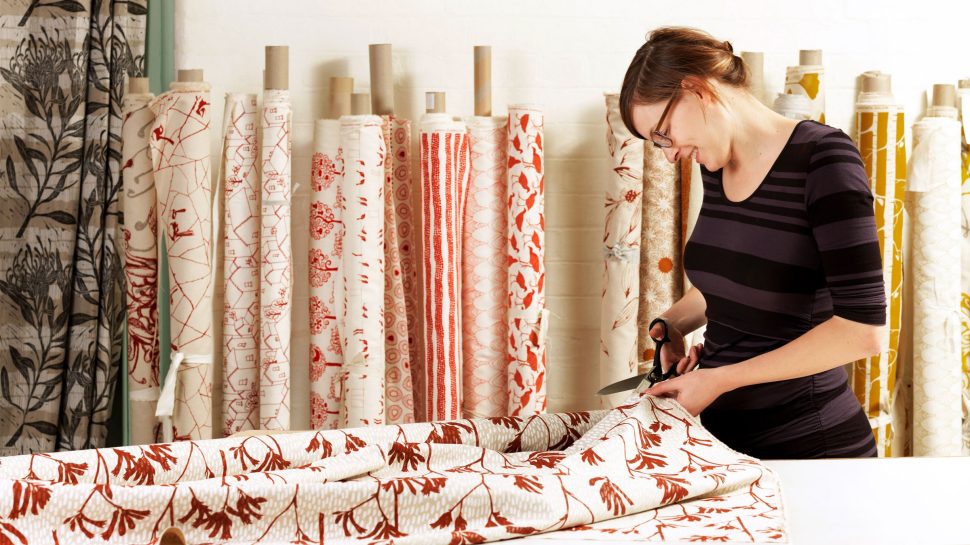 Key points
Research has found that the bushfires and pandemic could have driven more Australians to start buying local.
Working from home has given people more time to shop online and delivery is easier.
The Hamper Emporium and Australian Woodwork have seen sales almost triple.
26% of surveyed Australia Post customers say they're trying to buy more from Australian companies than previously.

Over the past few years, the trend in buying Australian-made goods has increased. Recent consumer research by Roy Morgan suggests that 80% of Australians opt for Australian-made food and drinks over imported foods, while 73% prefer locally made toys and baby care products. Nielsen research in May 2020 however has found that Australia's recent bushfires and the COVID-19 pandemic could have driven these numbers higher.
In a recent Omnibus survey by Australia Post,2 30% of respondents stated they're making an effort to buy more Australian-made products than they did previously, while 23% of shoppers said they're more conscious about buying from businesses in their local areas.
Ben Franzi, Australia Post's General Manager of Parcel and Express Services, describes the rise of the local eCommerce trade amid a global pandemic as a silver lining for many Australian businesses.
"We've seen massive growth in the eCommerce market, with around 5.2 million Australia households shopped online in April 2020. The same time last year was just over 3.7 million, so COVID-19 has driven a huge acceleration in online shopping."
But why the increase in buying Australian-made goods? Well, it's a couple of things.
Clearly border shutdowns and the reduction of passenger flights made it difficult for orders to get through. But it's more than that.
"This whole COVID-19 piece has really made people think about what they're spending their money on, and where they're spending it," Ben explains. "Retailers have had to shift their focus to online selling, because their customers can't get into stores."
In Australia Post's June 2020 Omnibus Survey,2 20% of participants noticed brands and businesses online that didn't have a web presence prior to COVID-19.
"At the same time," Ben continues, "there's a higher percentage of the workforce working from home, who have got more time to shop and it's easier for things to be delivered."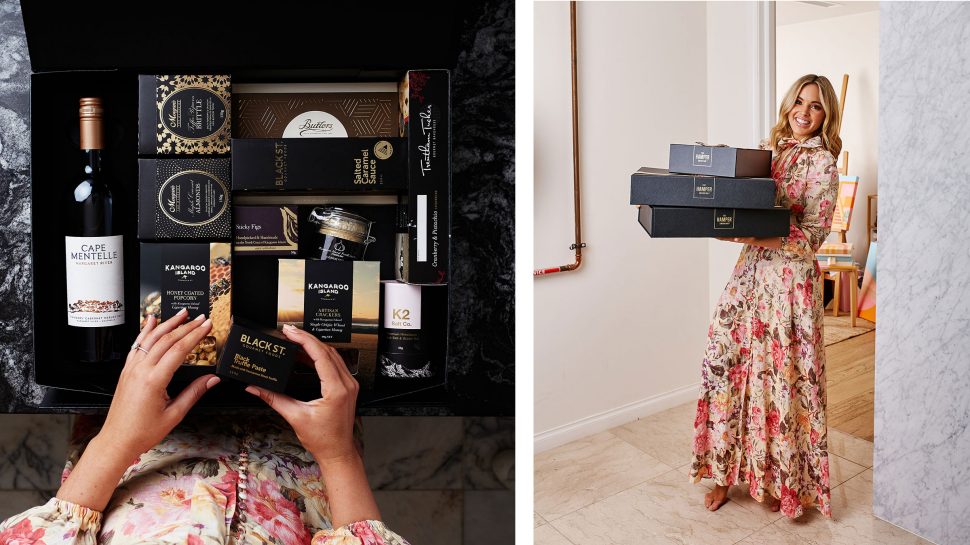 Amy McWaters, CEO of The Hamper Emporium and Gifts Australia, agrees. "Australians love to support each other, and we've been through a lot this year – first with the bushfires, and now with COVID-19. Around 90% of the food in our hampers is from Australian suppliers, some of whom are recovering from the fires. The increase in our sales has had certainly had a positive knock-on effect to local suppliers."
The Hamper Emporium and Gifts Australia have seen a marked increase in online sales. "We sent three times the number of hampers between April and June this year, compared to the same period last year."
The rise in sending gifts is worth noting too. During the first stage of lockdown, between March and June, there were two significant occasions – Easter and Mother's Day – times when families and friends would usually celebrate together.
"Because people couldn't be together, our customers would send hampers with a heartfelt message of love or thanks, to help ease that stress of being apart," Amy says. "We also saw many new reasons for sending hampers: 'Today was meant to be your wedding day', 'sorry the conference is cancelled', 'thank you for working from home'."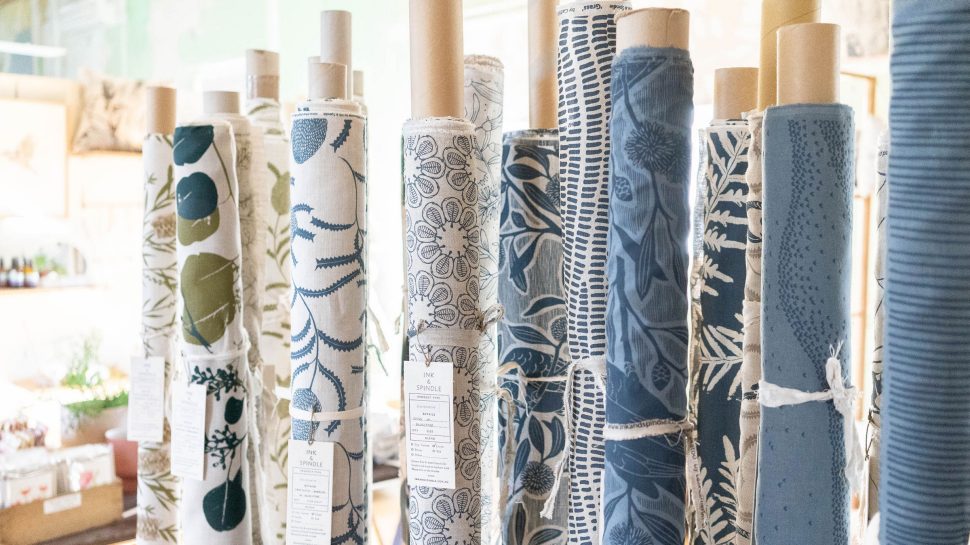 Melbourne textile company, Ink and Spindle, noticed a strong trend towards home-based activities during the first lockdown when their craft kits were snapped up. During the second lockdown on 9 July, a different trend emerged - people bought fabric to make their own face masks and invested in homewares and window furnishings to spruce up their home.
Co-founder, Lara Cameron, says, "Although there was a downturn in some facets of our business that rely on face-to-face interaction, there has been a fairly seamless shift to online sales. Our strong Instagram presence and word-of-mouth have really helped drive sales."
"People are feeling a need to support local jobs and businesses right now. I think this time is giving them a chance to pause and reflect on their values, and what sort of planet they would like to live on when we eventually emerge from this lockdown. Sustainable and ethical production are high priority."
Sarah Davidson and Greg White, co-owners of online woodwork gallery Australian Woodwork, have had similar success; their online sales tripled between April and June.

"People are realising that relying on imported goods has major drawbacks when a catastrophe like COVID-19 comes along and disrupts the supply chain," Sarah says. "Shopping online may be an easier and more convenient option during this time."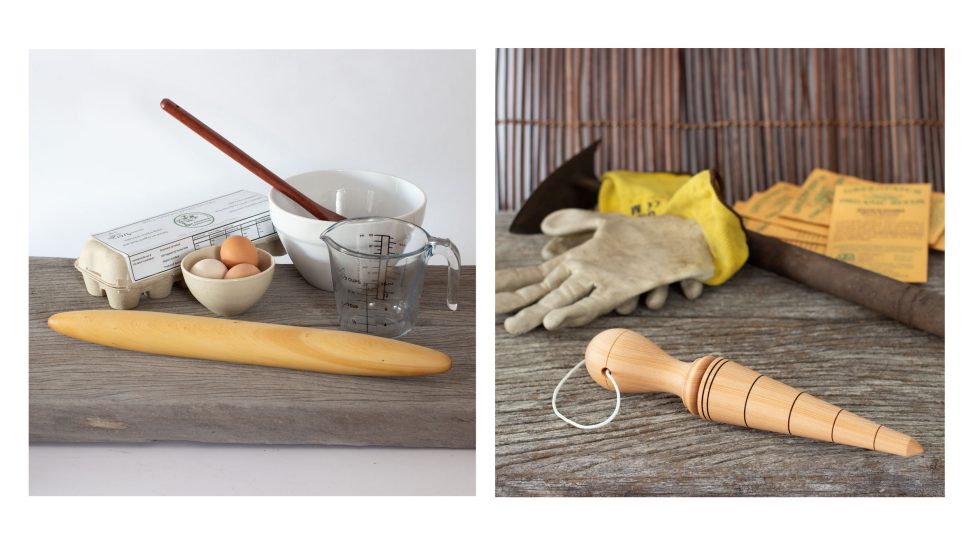 Australian Woodwork are certified Australian made, and their products are made from sustainably sourced natural timbers. Their top seller during the lockdown? Handmade timber rolling pins. "So many people at home have been taking up baking, and cooking generally!" Sarah says.
Garden dibbers, small wooden pegs used to make holes in the ground to plant seeds, have been just as popular and Sarah says, "It appears the pandemic could have inspired more people to take up gardening."
The top selling item at The Hamper Emporium proves Australians have retained their sense of humour during these difficult times.
"Our Corona Beer Hamper was the first to sell out with the lockdown started," Amy laughs. "People really wanted to connect using humour during such an uncertain time."
While it's likely the trend in shopping locally will dip somewhat as borders and markets open up more, it's a movement that could likely be here to stay.
"Twelve months ago, 20% of goods would come from overseas," Ben explains. "Before that, it was as high as 35%. But in April this year, only 11% of goods were imported; the trend for buying locally has been on the rise for a number of years."1
With many Australians still working from home, and Melbourne forced into a second period of lockdown, it is expected that many shoppers will continue to make their purchases online, with 26% of surveyed Australia Post customers stating they're trying to buy more from Australian-based companies than they did in the past. That can only be good thing for local businesses.
"As Australians, we have this big emotional attachment to our community," Ben says, "We want to continue to support the local economy here, and support our local businesses."
"Whether that's getting a coffee from your local café or ordering a meal from a high-end restaurant (that wouldn't have offered a take-away service before COVID-19) to be home delivered, you want to support the people you know."
Selling online? We're making eCommerce easy

Save time with MyPost Business. Create labels, book pickups and manage your account all in one place.