Mental health at Christmas: How to take care of yourself and your business
The lead up to Christmas can be stressful for many businesses even in an ordinary year. In a year riddled with uncertainty, taking care of your own and your people's mental health is just as important as turning a profit. Here's how Beyond Blue and other business are doing that.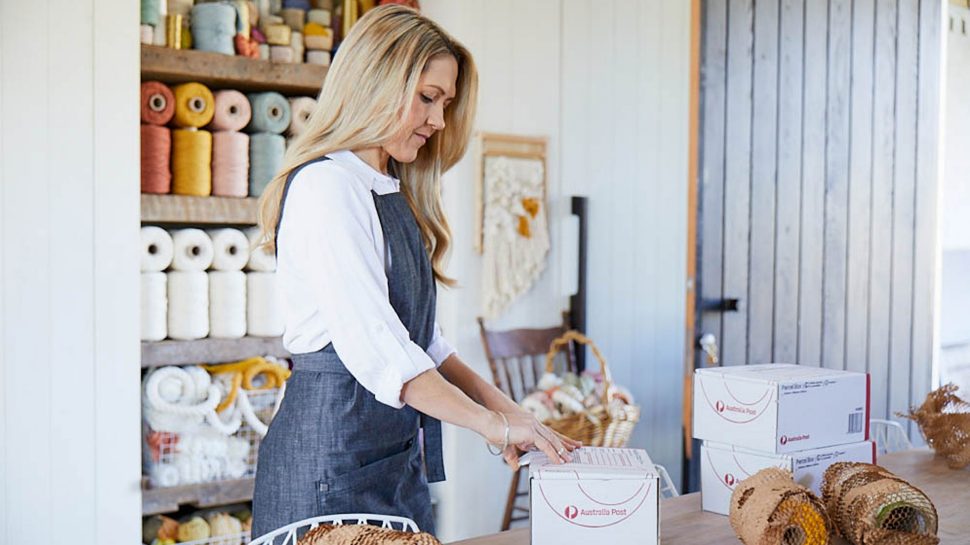 The holidays aren't the most wonderful time of the year for everyone. And this year, more people could find it tougher than usual.
Some business owners, in particular, will be greeting the next two months with mixed emotions. The end of year is normally a profitable yet stressful time when they work harder and longer hours to keep up with a sales peak. That mental strain could increase this year as they continue carrying the anxiety and exhaustion of living through months of financial uncertainty.
Then there are the travel restrictions that stand in the way of family reunions and proper vacations. This means that even after the last order is sent out, the celebration may not be as festive as it would normally be.
This holiday season, staying connected and looking after your mental health is more important than ever. Many Australian businesses and organisations are making mental health a priority and widening the circle of wellbeing to include their customers and communities.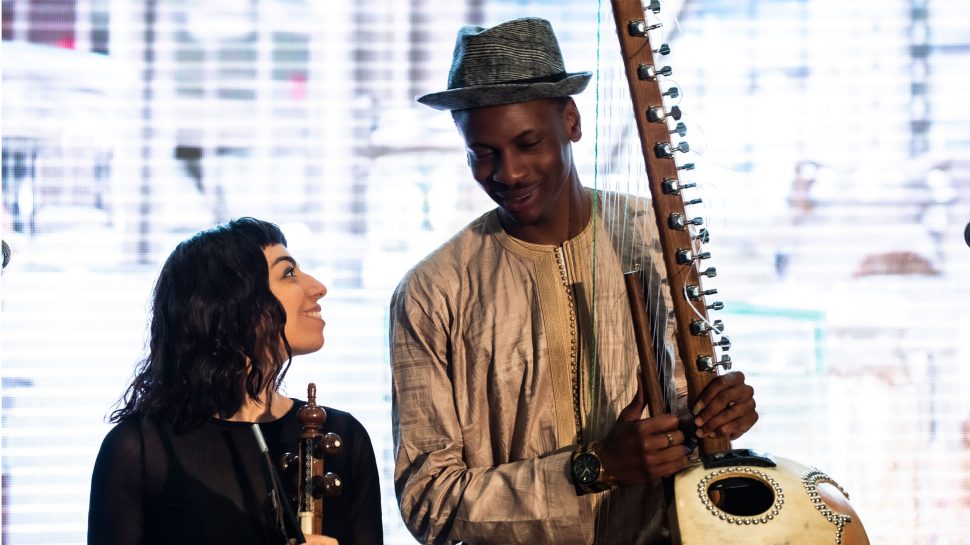 Giving artists a new platform
When the pandemic reached Australia in February, Multicultural Arts Victoria (MAV) knew it would destroy the livelihoods of artists. Within a few weeks they launched Distance Between Us.
Distance Between Us is a staff wellness program that provides companies a 15-minute online live performance by an artist of colour. The performances include music, art and poetry. To date, 30 artists have received an income from 15 businesses.

MAV General Manager, Andy Miller, says Distance Between Us isn't only about creating revenue for the artists but also a sense of hope. The lockdowns have led to 255,000 cancelled gigs and $280 million in lost income, according to MAV.
"I was getting calls from artists struggling with stress and anxiety," Andy says. "Distance Between Us has brought them relief by making it possible to work again. They're able to connect with people, get feedback and hear applause - all in real time.
"The feedback from businesses has also been overwhelmingly positive. Watching a live concert together has helped their people decompress, connect outside work and cultivate a sense of community. It's so good for everyone's mental health."
MAV Artists Services Project Office, Arik Blum, says that December to mid-March is typically when musicians perform at festivals or go on tour. That won't happen next year but Arik is hopeful that the new opportunities arising from COVID-19 will see them through this financial drought.
"We would love people to book a Distance Between Us artist to perform during their family Christmas dinner. That's what the program is for – to narrow the distance between us. We've never been in a better position to funnel income directly to artists and to reward their amazing work."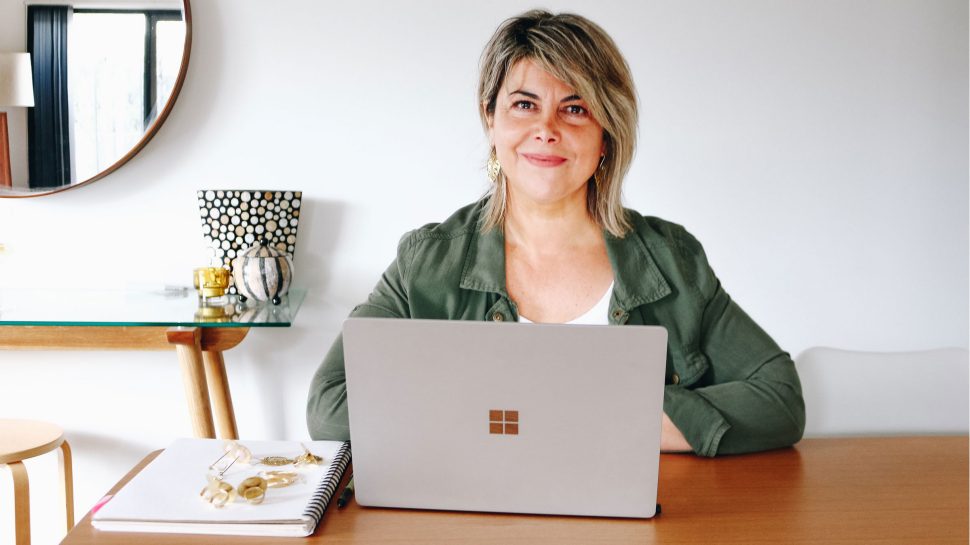 Making self-care simple and a priority
Two years of managing the Christmas rush has given Carina Tomietto the foresight to start preparations much earlier this year. The founder of Finders and Makers travels to India, Cambodia, Nepal and Argentina several times a year to source handmade and fair-trade women's accessories from local artisans.
This year, she's had to do all her viewing and buying online, and also wrap it up earlier because of possible international deliveries delays into Australia.
"The more organised people will shop in October and November, then it goes crazy in December," she says. "I daresay that despite this year's challenges, we're fully stocked and ready for Christmas!"
Part of Carina's peak sales season prep includes taking care of her and her team's mental health and wellbeing. This means regularly checking in and reminding each other to exercise, eat and sleep well, and make time for family.
"You need to have stamina during high pressure situations," she says. "Your health is what will keep you standing upright. Your brain functions differently when you're well fed, well rested and fit. And that's an absolute competitive advantage."
"I've seen many new business owners survive on pure adrenaline. Yes, you may be able to pack orders through the night for a few days but that lost sleep will come back to haunt you. If I need to have a nap in the middle of my day, I do that for at least 20 minutes and I wake up feeling like a brand new person."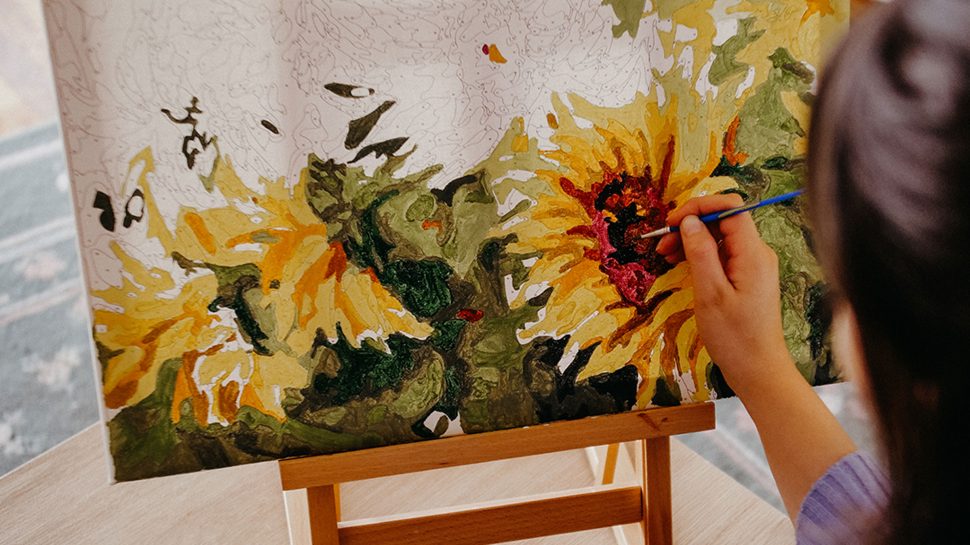 Another act of self-care is taking a mental break by using a different part of your brain for a different activity - like painting. Rebecca Keogh, the co-owner of Paint Plot, says paint-by-numbers kits have helped many customers with their mental health, especially during the lockdowns.
"Our customers have told us that painting helps them destress or better manage their anxiety," she says. "My brother has anxiety and I saw first-hand how a paint-by-numbers kit helped him get out of his head by using his hands.
"Many Australians have been doing it tough this year so giving them something relaxing to work on at the end of the day is wonderful."
This Christmas will be an important one for both Paint Plot and its customers. For those who can't be together with loved ones, gifting an experience that can be shared is one way to remain connected.
"A few customers have bought the same paintings as friends and family in other locations, and they paint together for a couple hours via Zoom," Rebecca says. "It encourages people to take some time out, to relax and enjoy the process – and gives them a piece of art at the end."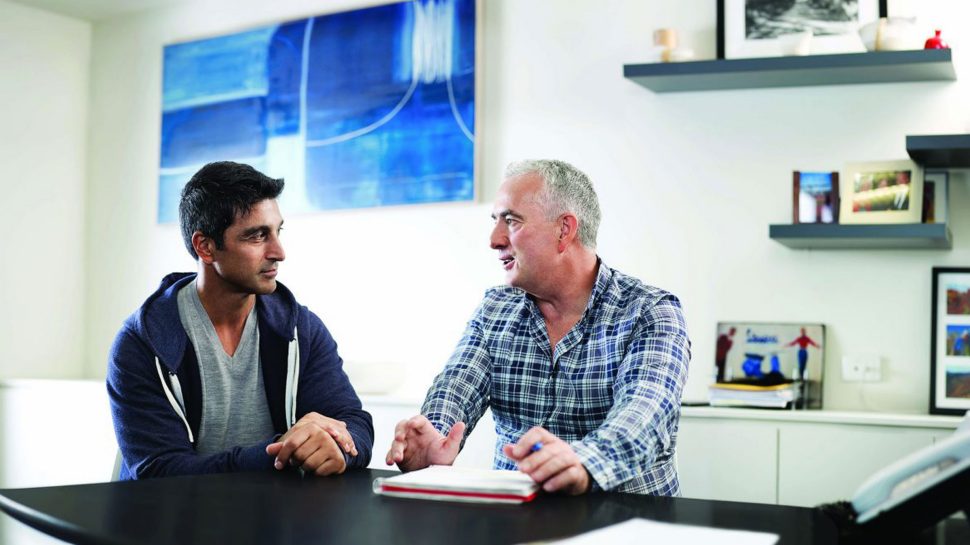 Supporting a remote workforce and frontline staff
Australia Post has taken significant steps in developing greater awareness of mental health across the organisation and nation this year. In October 2020, Australia Post launched a three-year partnership with Beyond Blue to help deliver mental health and wellbeing support across Australia.
Within the organisation, National Health and Wellbeing Manager, Fiona Andrew, says the main priority was providing guidance, tools and resources to support people's psychological safety, and encouraging them to stay well connected.
"While we wait to hear whether we can be with family this Christmas, we need to continue maintaining our in-person and virtual connections," she says. "This is key to looking after our mental health. We have a HealthyMe portal, which has a Christmas focus on social, emotional and financial wellbeing."
"We also need to be aware of how changes to government financial aid could worsen the financial impact of Christmas for our family. Financial stress can derail our mental health so now is the time to seek support and information about managing our finances. We're making sure our staff know that our EAP MoneyAssist financial consultants are available for education, money management and crisis support."  
Creating a mentally healthy workplace
Beyond Blue Lead Clinical Advisor, Dr Grant Blashki, offers tips for small business owners and corporate leadership in creating a mentally healthy workplace in the lead up to Christmas.
For small business owners
"If you can, take a holiday. This is more important if you're responsible for every element of your business. You need a mental health break more often than you think.
"Draw strict boundaries between work and life, especially if you're working from home. Create a distinction between your personal and work identities by using a different workspace or dressing differently. I wear a stethoscope even though I'm doing telehealth. As soon as the workday is done, I take it off.
"Keep up your exercise and sleep routines. Eat well and limit your alcohol consumption."
For corporate leaders
"Speak openly to your employees about your own vulnerabilities. Openly addressing some of your stresses shows you're human and can help smash the stigma about mental health. It shows others that it's okay to talk about your thoughts and feelings.
"Establish zero tolerance for discrimination and bullying, which are common sources of mental health issues in businesses.
"Fully support those who are going through a hard time. When an employee has a mental health condition, everyone else watches how that person is treated. Are they being managed out or are the leaders supporting their return to work?"
For more information, visit the Coronavirus Mental Wellbeing Support Service at coronavirus.beyondblue.org.au