How your marketing strategy can take you from surviving to thriving
When times are tough, the first instinct of many businesses is to slash their marketing budget. You might want to consider doing the exact opposite. Here's how your marketing strategy could help you build momentum, strengthen customer connections and lay the groundwork for the future.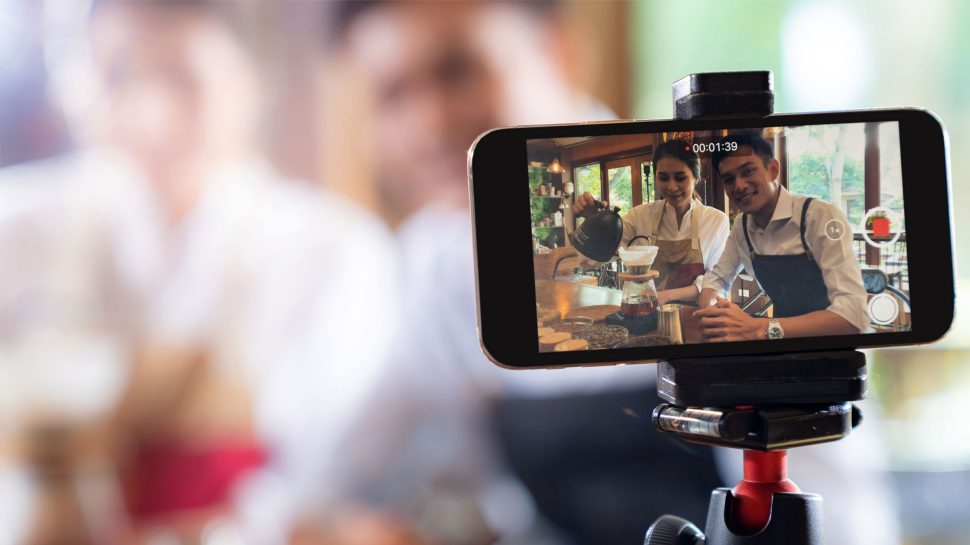 Key points
Marketing can play a powerful role in helping your business through tough times.
Getting your brand and voice out there will help you lay the groundwork for the future.
The pandemic has provided a ready audience with an appetite for consumption.
Communication that is open and transparent can inspire trust.
Understand your audience sentiment so your marketing is authentic.
Many Australian business owners would have kicked off 2020 with big plans for a launch, growth or expansion. First quarter calendars were full with the apparent promise of a robust year ahead.
Then the virus that began in a previously unheard of city in China became a global pandemic and changed many business plans. Shamila Gopalan was among the many business owners that felt the ground fall out from beneath her feet.
Shamila launched her business coaching and consultancy, HerWit, in July last year. For eight months, she hustled hard to build her brand through workshops, speaking engagements and one-on-one consulting. In March, things were finally falling into place – and then it all fell apart.
As lockdown orders were imposed, HerWit's inbox lit up with regretful emails from clients either pulling out or holding back on doing business with her. Shamila lost 95% of business revenue almost overnight. Suddenly she found herself at the crossroads of pivot or perish. She leapt at the former.
"By May, I had created an online business model with a leaner range of services," she says. "It's given me more clarity on my customers' needs and helped me stay on top of their pain points, which are continuously changing in this uncertain business environment."
Protect your marketing budget
Unlike retailers who deftly transitioned to online stores, non-retailers have had to put more thought into what their pivot would look like. Australia Post Chief Marketing Officer, Amber Collins, observes that many of them have shifted their business model from B2B to B2C.
"Bakeries and coffee bean roasters that used to supply to cafes, for example, very quickly went direct-to-consumer," she says. "Adaptation is possible and using technology to do that has been huge. Yoga studios and personal coaches are running live online sessions. Even trades people are now quoting off photos or video meetings instead of visiting houses."
But adapting without having a voice in market is as good as sitting on your hands. Now is the time to ramp up your marketing, branding and PR initiatives - not just to get noticed but to also be remembered. This is how you lay the groundwork for the future.
Amber says she has heard of too many business owners who cut their marketing budgets in difficult times. In her opinion, when you're flying a plane through a storm, the last thing you do is cut your engines.
"Marketing is an engine of growth and when done well, it can transform your business," she says. "Fight to maintain your voice in market. Customers need to have the confidence that you're there for them and hearing your voice can be very powerful."
Shamila has spent her last four months making sure her voice is heard. She's churned out editorial and video content, experimented with different social media platforms and been on podcasts and webinars.
"There has never been a better time to connect your brand to people. The pandemic has provided a ready audience with time on their hands and an appetite for consumption. If you're out there, you're saying that you're still going strong. If you're not, then you're losing relevance."
Lead with your brand promise
The day Australia went into lockdown, fear rippled through the country that all essential services, including Post Offices, would be shut. When word of this reached Amber, she acted quickly.
"Australia Post's brand promise during the pandemic was the same as during the bushfires – we're here for all Australians," she says. "We made it clear that we were still operating and doing everything possible to support our communities, especially the vulnerable ones."
While this reassuring message was being shared on Australia Post's marketing channels, the next disruption occurred. Australians turned to online shopping in droves, sales skyrocketed and a massive volume of parcels hit the parcel network facilities.
As social distancing practices slowed parcel-sorting operations and stretched delivery times, Amber's next message was for Australia Post's business customers and she was adamant that it be open and transparent.
"Our message was that we knew there was a problem and we were looking into it," she says. "We reassured our business customers that we were adapting and responding as well as providing them with tips to cope in these new circumstances. This approach had a really positive response with over 72% of our business customers reporting that our marketing resonated with them."
One of those customers is Manchester Warehouse, a family-owned business selling bedding, linen and homewares. Its Director of Sales & Marketing, Jim Kostopoulos, recalls being concerned about Australia Post's ability to continue delivering as restrictions tightened. Then he began receiving their emails.
"Australia Post's clear and calm messages eased our fears and also helped us manage customer enquiries around our delivery times," he says. "From Australia Post's perspective, communication with our customers was key."
"They advised us to be on the front foot in updating customers on our COVID-19 policies, and reassuring them that their orders were safe albeit delayed in order to see a better outcome – and we did."
Understand customer sentiment
Good marketing can be a lifesaver during a crisis but any marketer will tell you that it's also incredibly tricky. Where is the line between being authentic and opportunistic? Amber believes it lies in understanding the mood of your audience and environment.
"We've done a mixture of emotional and rational marketing, but what we've done really well is understand the mood of the country, particularly in terms of their relationship with us."
This understanding led to Australia Post's Dear Australia campaign in which Australians were encouraged to write letters about their pandemic experience.
Thousands of letters poured in during the campaign, which launched on 22 June 2020.
"The Dear Australia campaign is our way of reminding people that Australia Post is, has and always will be part of society's fabric," Amber says. "This is why it's resonating with people."
Meanwhile, Shamila believes that empathy will be an important source of brand differentiation right now. She says, "During uncertain times, we trust businesses that we believe truly understand us. We're likely to choose brands that are highly relevant to our immediate needs and that deliver on their promise."

Businesses, even those that have successfully reinvented themselves, may still have a long road ahead to recovery. Keeping up business momentum during this time could be a significant step in getting back on their feet.
"Every business owner should seize every opportunity to maintain brand awareness, get their voice heard and make it easy for customers to buy from them," Amber says. "That's what I would encourage more than anything else."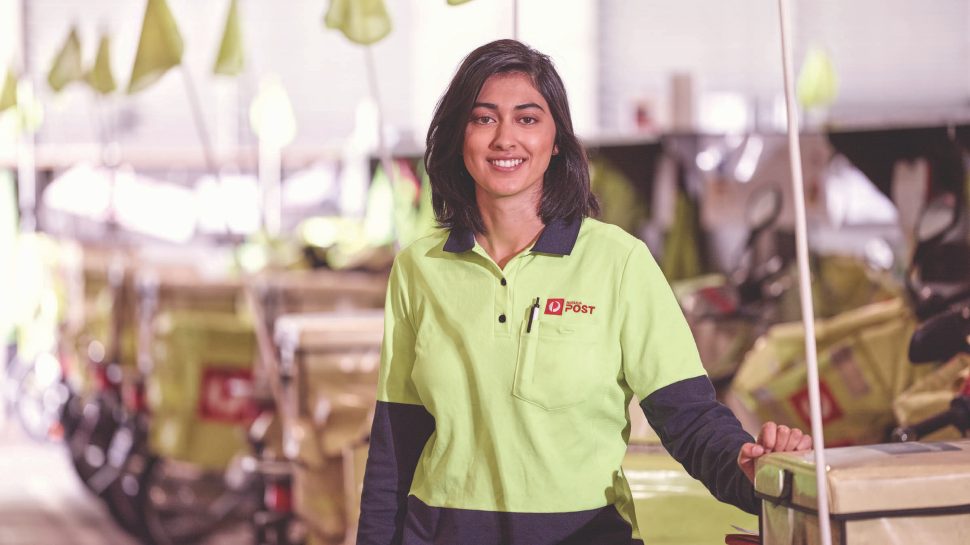 We've adapted our business to keep serving you during this time.