When the world comes to you
So your ecommerce platform got an 'accidental' sale from a far-flung country? Here's what to do and how to work out if they're just the tip of an untapped market.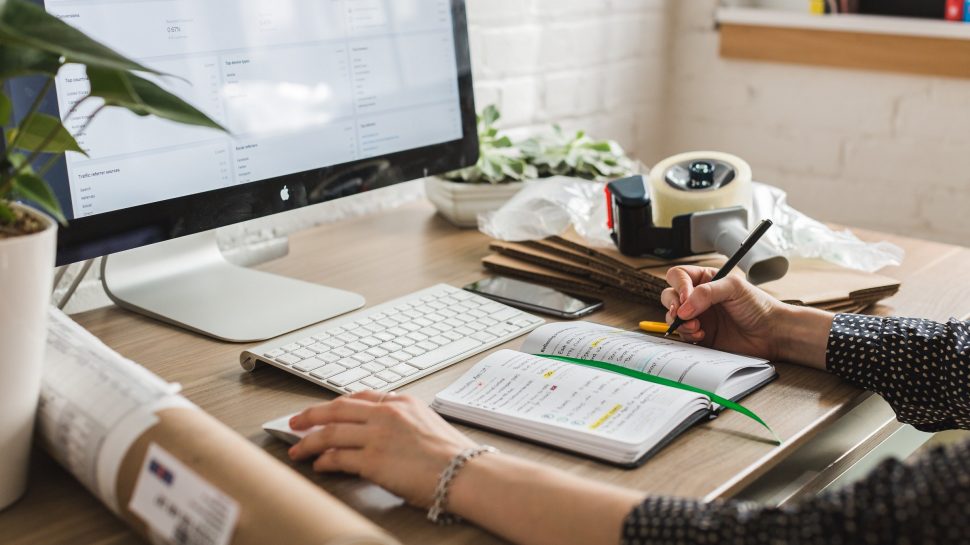 With the world connected by the digital superhighway, every now and then the algorithms align and someone shopping online in Timbuktu will stumble upon your ecommerce site half a world away. They'll have a browse, discover something they like and place an order…
What do I do now?
The relationship between retailer and customer is much like any other relationship—success is built on communication and honesty.
On the communication front, the first priority when you receive an order from some out-of-the-ordinary market is to make contact with the customer. This is particularly important if you anticipate any discrepancies between fulfilling that order and the information outlined on your site. For example, the shipping costs and delivery timelines in your FAQs may not be accurate for Timbuktu.
Setting customer expectations is key and complete transparency is essential. People are often happy to wait or pay a little extra to get their hands on a product they love or need, but sometimes it can be a deal breaker if they have a strict budget or the purchase is time sensitive (say they need it for a gift or an event). If timing is everything, perhaps you can try to accommodate express shipping for additional cost. It all starts from initiating the conversation and giving the customer a choice.
After receiving your first order from Timbuktu you may learn of additional taxes, tariffs or other costs associated with trading in that country—ones that could well make the cost of your product prohibitive. That's where the honesty comes in. Crunch the numbers and be upfront with the customer.
"Thanks for your order. We're thrilled to say you are our first ever customer from Timbuktu so we wanted to let you know a couple of special details about your shipping costs and timelines…"
Customers will always value honesty so give them the opportunity to accept the new terms of sale (or not) rather than give them bill shock. However, there may be some instances where this option won't be as easy, such as if the customer has already paid up-front the cost of domestic shipping. In these situations, clear communication and offering a refund may be the easiest solution. After all, someone is more likely to share a bad customer service experience than a good one. If it's your first and only order from Timbuktu then that may not matter so much. Unless…
Is there an untapped market out there?
When that first order comes through, a good entrepreneur will always consider whether that sale is indicative of a latent audience in Timbuktu. Is that one customer an anomaly or are they typical of a larger customer base that might clamour for your product? If it's the latter, you want to know if it's worthwhile investing time and resources into marketing to customers there.
The easy answer is that you should approach this new market as you would any other… but that process is anything but straightforward. Research the market, understand the buying habits of people there and assess the potential customer base. Check out any competitor brands in Timbuktu so you know what you're up against. How will you need to compete on price, delivery, returns and product?
Investigate what shipping costs and delivery timings you could offer shoppers in Timbuktu—are there ways you can streamline these such as using a local, third party distribution centre (will it be worth your while producing enough stock for that centre?). Be clear about any taxes and additional costs that will add to the cost. Make sure you can pitch at a competitive price in the market.
Next, take a look at your ecommerce platform. Are you set up to display costs in a new currency, if necessary? More importantly, are you able to accept payment in that currency? Perhaps you need to set up a version of your website in a different language or consider trading through a popular ecommerce marketplace Timbuktu, like Amazon, eBay or a local equivalent. You'll need to assess whether the resources required to make these adjustments can be justified by the sales potential.
Then there are the marketing costs of going into a new market and your ability to provide adequate customer service to consider. All up, a cost-benefit analysis is essential to determining whether the market is right and whether you're ready.
Let's do it, where should I start?
So you've decided that Timbuktu has great potential for your products: it's a strong market, you can carve out a decent niche and sell (and ship) for a competitive price. You're all set up to accept Timbuktu dollars and you can create a custom website in the local language without too much hassle. What next?
The key to growing any business is to do it sustainably. A small business with an ecommerce platform may not have the resources necessary for rapid expansion. Find manageable ways to enter into a market—it may be that you decide to test certain cities or regions before pursuing the entire country. This lets you learn more about what customers there want and need without taking on too much risk. Armed with that knowledge, you can then find ways to scale up your business accordingly.
Even after you conquer Timbuktu, you may find that customers from new countries filter in from time to time—the approach is always the same. Manage the expectations of the customer to fulfil the initial purchase and take a considered, strategic approach to any expansion into new markets. Before you know it, your small business is becoming a global player.

Ready to take on the world?
Read our Insights paper on the Australian small businesses that have gone global and begin charting your route there.