Masters of the marketplace: How two sales reps built a thriving eCommerce business
Two co-workers put their heads together over an idea for a side hustle and very quickly found themselves running a booming eCommerce business instead.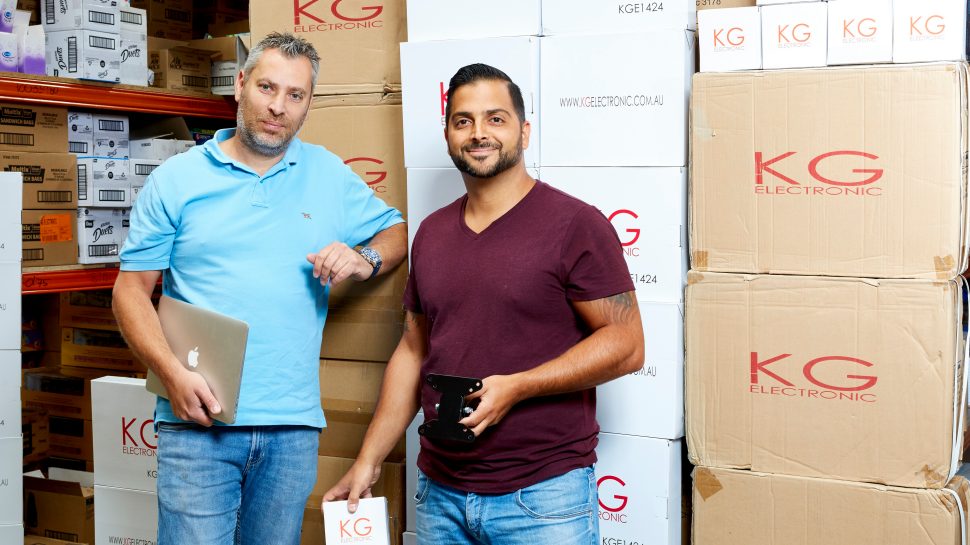 In 2007, Doron Kushlin and Nimrod Ganon, co-workers in a Melbourne-based electronics retail store, asked themselves a question that would eventuate in one of Australia's top eCommerce sites - what if they bought TV brackets from China and resold them to Australians?
"I was a TV installer and TV brackets are expensive in Australia," Nimrod says. "Doron saw how many TV brackets I was selling and suggested we give this business idea a go."
After intensive research, they each invested $2,750 to purchase 1,000 brackets on Alibaba. Their initial sales strategy involved approaching stores directly but when this didn't get them very far, Nimrod suggested listing the TV brackets on eBay. They nailed their first sale within a week. From then on, it was full steam ahead.
"It was early days for marketplaces and we really want to get our products out there," Doron says. "We didn't have any processes or a roadmap though. We would buy ten units of each product that we thought would sell and test them out on eBay."
Eventually, the storage space beneath Nimrod's house was full of TV brackets and Doron's guest room was rapidly filling up with DVD players, clock radios and beard trimmers.
"My wife and I would pack boxes every night," Doron recalls. "Our neighbours probably hated us for the sounds of industrial tape and brown paper." But long hours and annoyed neighbours were the least of Doron and Nimrod's concerns.
Their biggest challenge was finding time between their fulltime jobs to fulfil the stream of orders. Doron found himself heading to the post office with an armload of parcels first thing in every morning. This continued until they opened an online account and a van swung around to Doron's house twice a week to pick up the parcels.
"We've evolved since then," Doron says. "Once we started bringing in more products we needed a bigger space and so we decided to get a warehouse in Moorabbin. By then, we had been in business for about 18 months."
Over the next seven and half years, they launched their own eCommerce site, KGElectronic, ventured into international markets, moved to a second warehouse and are now listed as one of the top sellers on eBay and Catch.

What was your focus during the first year of business?
Nimrod: We spent that year really building up the business. We didn't pay ourselves a cent. After the first year it grew really fast and we were able to pay ourselves $100 a week. By the time we moved to our first warehouse, I was working on my installation business full-time and Doron was working part-time at the electronics retail store and two days at the warehouse. As we slowly started opening new accounts and growing our team, our product range and sales volume started growing too.
Was there a particular turning point that made you decide to commit to the business?
Doron: We just took a risk. We were both making really good money in our full-time jobs but all this happened so naturally.
Nimrod: The thing with eCommerce is that although it's 'open' 24/7, you don't have to work 24/7. People will buy while you're asleep. Our business has reached the point where money comes in every day and we're getting more buying power.
What challenges do you remember most in the early days?
Nimrod: There were actually no challenges. We just flowed with it. There was no fear because we weren't risking anything. Once we got back our initial investment, we were playing with extra money and trying new things.
Doron: We don't have a problem finding and selling new products. But our biggest challenge as we grow is finding the right employees, location and systems. These are what will take us to the next level.
When did you receive your first international order?
Nimrod: In 2012. International shipping wasn't a big thing before that because the rates were too high and it was too difficult to land international sales. But it was always our vision to sell internationally. The market is huge out there.
Do you have any bestselling products?
Nimrod: We have bestselling categories, and it is still electronics.
Doron: It's also based on seasonality. For instance, early this year we sold a lot of Wilson tennis racquets because of the Australian Open. But we don't ride on just one or two things. We change up the featured categories every week.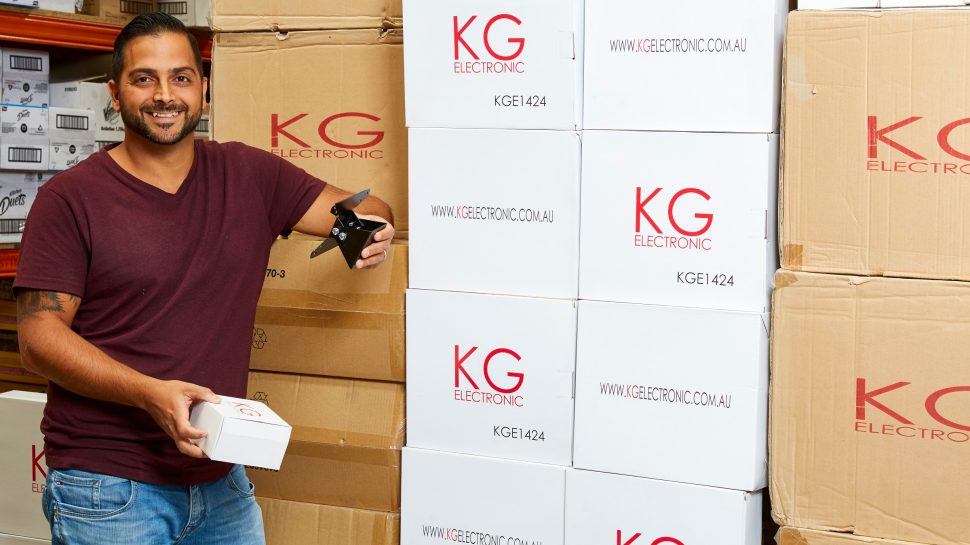 What percentage of international sales make up your current sales volume?
Nimrod: About 10 percent. We're hoping to grow that to 20 percent by the end of the year.
Doron: In five years, it should match our domestic sales turnover. There are millions of people out there. Right now, the bulk of our international sales are to New Zealand and we're also sending to the United States, Canada, the United Kingdom and Israel.
Nimrod: What's also important to note is that we're now buying local. Our imports are only 3 per cent of total stock.
What tips on international sending do you have for other small businesses?
Nimrod: Research your prices, your markets and your products. Some products have plugs that don't work in every country. Some need different legislations or approvals. And some have trademark restrictions that prohibit you from selling them overseas. You want to carry products that can go everywhere in the world.
Doron: Also make sure the customer knows that there's a chance they may have to pay tax or custom fees on the product in their home country. You need to put that in your terms and conditions. And make sure everything is trackable. If you send something overseas that isn't trackable and if the payment was made via PayPal, the customer can claim a refund.
What milestones are you looking forward to next?
Doron: Getting better international shipping rates. Better rates mean being able to bring more money into Australia by sending more products to other countries. We're going to finish this financial year with almost $2m in Australia Post accounts. That says a lot for two guys who started 10 years ago with an investment of $5,500.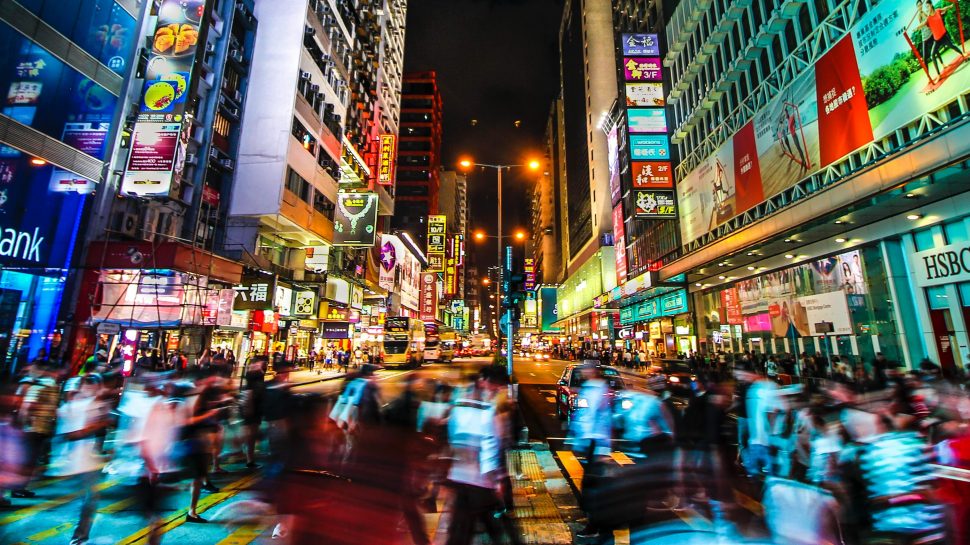 Make overseas delivery easy

Delight your international customers with express deliveries and tracking updates.

Learn more about international shipping