Sustainability in eCommerce: How Australian businesses are doing their part
As consumers become increasingly conscious of how their online shopping habits impact the environment, they're beginning to seek out retailers that are taking steps to reduce their carbon footprint. Here's how Australian businesses are leading the charge.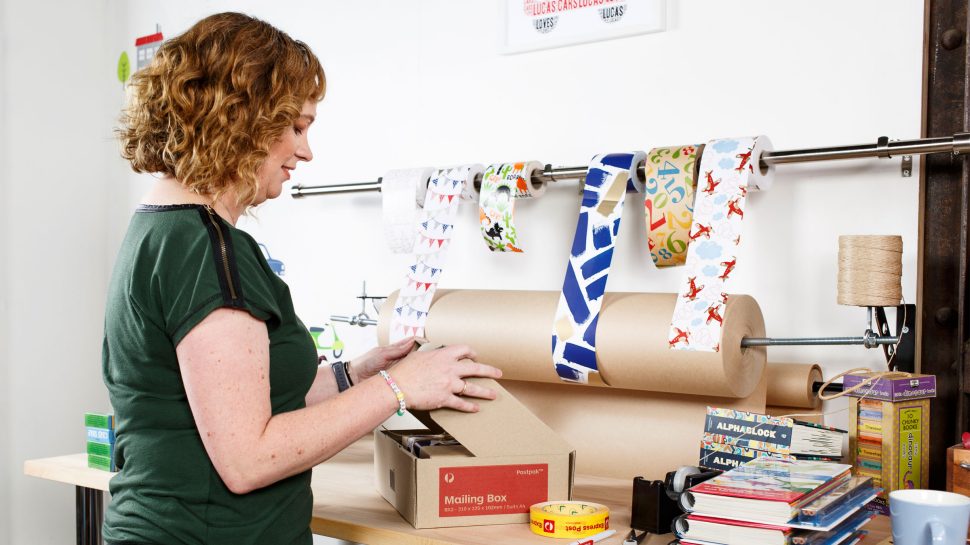 Public understanding of social and environmental issues is increasing globally. In Australia, 91% of consumers and 92% of businesses are concerned about sustainability and the environment.
The United Nations defines sustainability as "meeting the needs of the present without compromising the ability of future generations to meet their own needs." As companies have a significant impact on the environment, they're facing mounting pressure to act.
While sustainability is increasingly becoming standard business practice, businesses that have already taken action to reduce their negative impacts – like Country Road, Nespresso and Adore Beauty - are already benefitting from adopting more sustainable practices.
Australia Post's 2019 Inside Australian Online Shopping Report shows that almost half of consumers would choose to buy from retailers that are taking steps to reduce their environmental impact.
"Customers want to have as little negative impact on the environment as possible," says Susan Mizrahi, Chief Sustainability Manager at Australia Post. "Many are choosing to purchase sustainable products from companies that align with their personal values."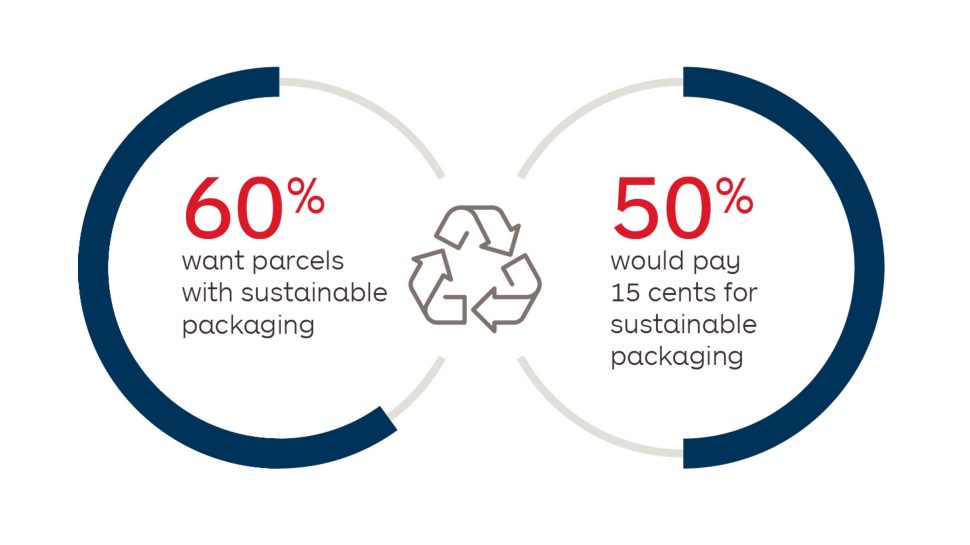 A new approach to sustainable eCommerce

Australia Post has prided itself on taking an ethical approach to business. Its Corporate Responsibility Plan is underpinned by the UN Sustainable Development Goals to help ensure it actively contributes to advancing the global sustainability agenda.
Part of its efforts includes recently developing a new recycled plastic satchel range to replace virgin plastics and help reduce the impact of the growing eCommerce market on the environment.
Australians spent $26.5 billion shopping online in 2018, accounting for a 24.4% increase year on year, according to Australia Post's 2019 Inside Australian Online Shopping report. This means it's likely that more packaging and satchels have ended up in landfill.
"We are now producing sustainable satchels and will transition all of our own plastic satchel packaging to these new products next year," says Susan.
Country Road is the first retailer to trial these sustainable satchels and will roll them out towards in December 2019 – just in time for the Christmas peak period.
"Customers are rightly starting to look to businesses like us to lead innovation in sustainability," says Matt Jones, Head of Digital at Country Road. "We talked to Australia Post about a new way to demonstrate our commitment to sustainability to our online customers and it was like the stars aligned - they were already developing these recycled plastic satchels."
Country Road is working hard to realise its vision of becoming one of the most responsible retailers in the world. Having already removed plastic bags from its stores over four years ago, the brand is now striving towards every Country Road product having at least one sustainable attribute by 2020.
"Our recently re-designed Chadstone flagship store in Melbourne is the first fashion retail store to achieve a 5 Star Green Star Design Review rating by the Green Building Council of Australia," says Matt. "We're now looking at other ways to build that momentum."
Susan adds that the partnership with Country Road is a great fit. "We both have commitments to being more sustainable organisations."
Australia Post will be making recycled satchels available to all customers in 2020.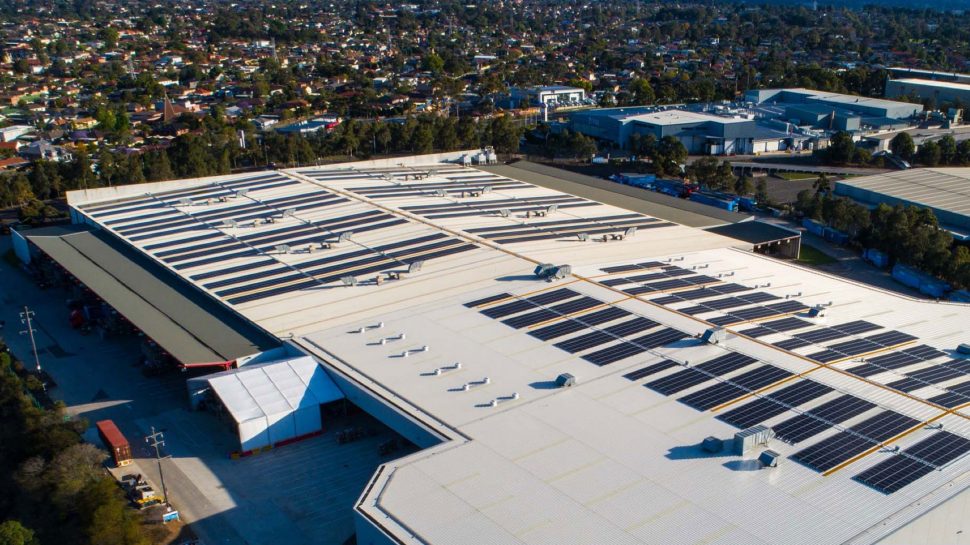 Driving a circular economy

As one of Australia's largest businesses, Australia Post wants to provide a positive example of achieving sustainability. As well as investing in on-roof solar systems on over 50 premises, including one of the largest in the southern hemisphere, the company's 3,600 electric vehicles make up the largest fleet of this kind in the country.
Australia Post collaborates with organisations such as PonyUp for Good and established the REVAMP Network to help accelerate circular economy business opportunities and outcomes. This commitment to facilitating a more circular economy – one that has no negative effect on the environment but instead gives back to it – has been a driving force in implementing sustainable practices.
"We have a large retail footprint and distribution network, and we know customers are increasingly shopping online," says Susan. "So, we're working hard to provide sustainable solutions across all our services."
The launch of Australia Post's new satchels is an exciting opportunity for its business customers. According to Matt, "Customers are becoming more aware of the waste they're generating. We send out around 15,000 orders each week and online shopping will continue to grow, so this is a key moment for us in reducing our impact."
Australia Post is also partnering with the REDCycle recycling initiative which has over 1,800 collection points at major supermarkets around the country where customers can ensure the responsible recycling of all satchels.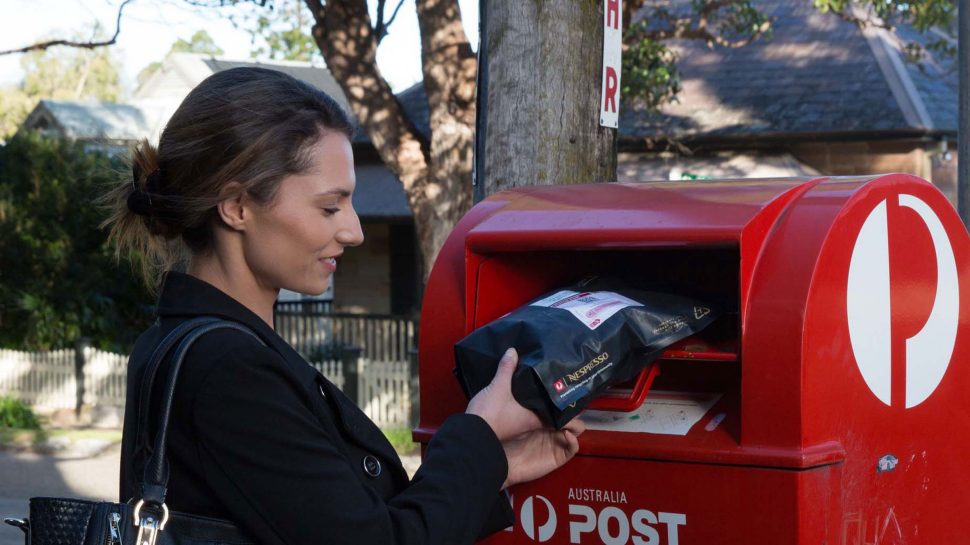 Businesses leading the way

Country Road isn't the only Australian retailer with sustainability at the heart of its business. Coffee giant Nespresso has partnered with Australia Post to develop special satchels that allow customers to collect and send back used pods for responsible processing.
"We needed to ensure that used pods wouldn't contaminate any other items in our postal stream so we created satchels especially for Nespresso," says Susan. "This program is a great example of the power of innovation and collaboration."
Another Australia Post customer and local start-up, Crema Joe, specialises in reusable stainless-steel coffee pods and is shipping them to customers around the world.
"As a social enterprise, everything we do is designed or actioned with purpose – we strive to propel real, positive social change," says Kayla Mossuto, Co-Founder and Managing Director of Crema Joe.
"We are committed to a responsible supply chain – we believe a sustainable product should respect the environment at every stage, from manufacturing to transportation, with minimal environmental impact."
Adore Beauty has also decided to take on the war on waste to reduce its environmental impact. After a thorough review of its waste, it invested in new warehouse management software that helps cut down package sizing. Adore now recycles 60% of its plastics and removed 235 kilograms of cardboard from the business within a week.
Sustainability is good for business
Reviewing business practices to develop more sustainable operations won't just win your customers' tick of approval. As Susan points out, "There is no negative trade-off between sustainability and business outcomes. There's a positive outcome on both sides."
Australia Post's energy efficiency program has not only saved 86,000 tonnes since 2010 but has also avoided $84 million in costs. Adore Beauty meanwhile has not just significantly reduced waste but is also on track to save $114,000 per year, thanks to its sustainable use of packaging.
"Online retailers recognise more needs to be done," says Susan. "They're not all in a position to take that step yet. But what's important to keep in mind is that sustainability isn't an added expense. It's spending money differently."