Creating a sustainable future
We value the use of our natural resources, which is why we're helping to build a sustainable society by reducing our environmental impacts, facilitating a circular economy and ensuring a transparent and traceable supply chain.
Our approach, targets & policy
Our approach to environmental management is multi-faceted.
As part of our commitment, we're reducing our overall level of greenhouse gas emissions, removing virgin plastics from our product range and driving the reduction, reuse and recycling of materials that would otherwise go to landfill. This includes putting in place actions to minimise environmental risks to our people, infrastructure and services.
In 2018 we released our first Environmental Action Plan (2018-2020) to focus on emissions reduction, reuse and recycling, resilience building and supply chain sustainability. At the plan's conclusion in 2020, we have:
successfully met our target to reduce CO2e emissions by 25 per cent since 2000 (or 100,000 tonnes since 2000)
successfully met our target to divert 100,000 tonnes of material from landfill
introduced a sustainable packaging range of 80 per cent recycled plastic satchels and Forest Stewardship Council (FSC) certified parcel boxes
introduced carbon neutral delivery for parcels sent via our retail network and MyPost Business platform, offsetting the emissions of over 68 million parcels to date
the largest electric fleet in the country, operating over 1,250 electric delivery vehicles and 2,500 electric bikes
Our 2025 Environmental Targets
In 2020 we set a new series of ambitious targets to continue this momentum and strengthen our work on the Sustainable Development Goals (SDGs) by tackling from our FY19 baseline: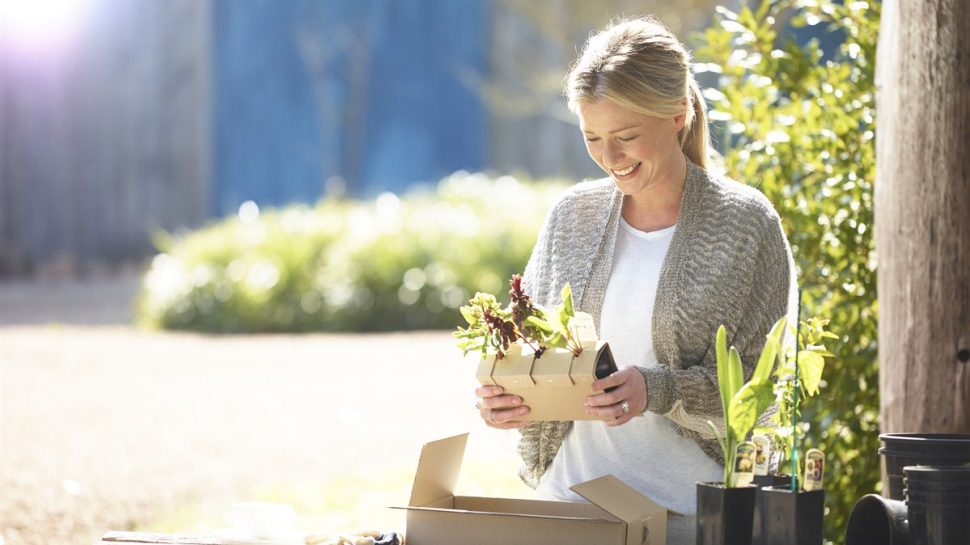 Carbon emissions

Target of a 15 per cent reduction of our Scope 1, 2 and 3 emissions by June 2025. This represents a 2.5 per cent reduction pathway each year, totalling a reduction of over 127,000 tonnes
Waste management
Target of a 20 per cent reduction of operational waste by June 2025
Target of a 70 per cent operational waste recycling rate by 2025

We consider the social, ethical and environmental dimensions of our entire supply chain. This means making environmental sustainability considerations, as well as bringing key evaluation criterion into our procurement process.
Some highlights include:
Sustainable packaging

Australia Post carefully selects packaging based on what's best for the job and the environment, whilst partnering with others to make it easier for our customers to reuse and recycle.
In 2019, we commissioned Selerant to conduct a streamlined Life Cycle Assessment (LCA) for our satchels and alternative products. An LCA evaluates the environmental impact over the entire life cycle of a product. This research led to Australia Post overhauling its satchel range in 2019-2020. 
Today, we provide our customers with 'best in market' sustainable packaging. This includes:
our core satchel range which is now made with 80 per cent recycled plastic content
Forest Stewardship Council (FSC) certified mailing boxes, meaning the materials can be traced back to healthy, sustainably managed forests
100 per cent recyclable packaging, following commencement of the adoption of the Australian Recycling Label in 2017 and a takeback scheme with REDcycle Australia through which customers can return satchels via major supermarkets for recycling
Carbon Neutral Delivery via our retail network and MyPost Business platform, partnering with Qantas Future Planet
For more information visit REDcycle or FSC.
Australia Post is also a signatory to the Australian Packaging Covenant.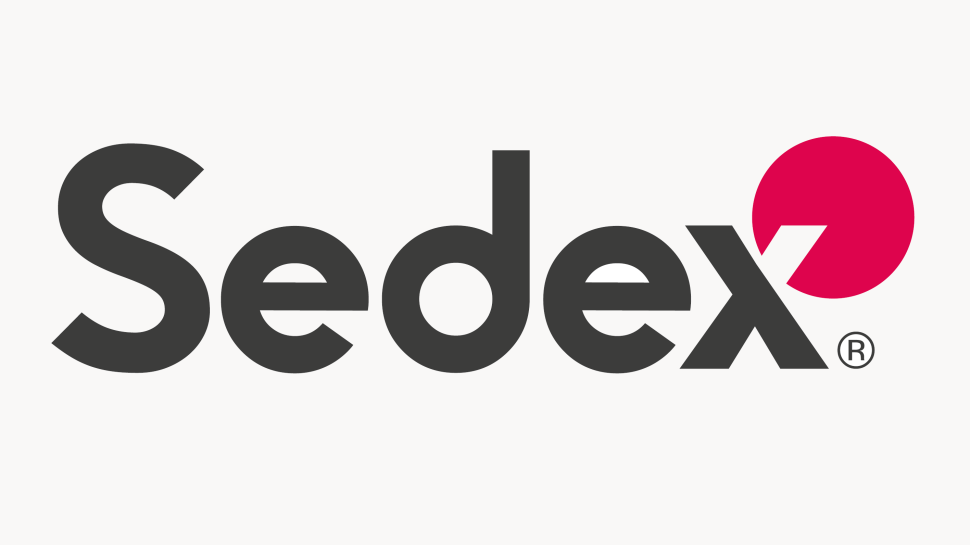 SEDEX
To ensure the highest level of transparency and successful integration of sustainable practices across our supply chain, we have partnered with highly regarded not-for-profit membership organisation, Supplier Ethical Data Exchange (SEDEX).
SEDEX is a global organisation that helps both customers and suppliers identify and manage potential risks in their supply chain. Through its online database, SEDEX makes it easier to manage potential risks in supply chains.
In May 2018 we hosted the Australian SEDEX Conference at our HQ in Melbourne.


We're improving our transport network to be more efficient as part of our broader corporate responsibility strategy. Our combined fleet of electric vehicles travel further than the circumference of the earth every day. Some of these initiatives include:

Shifting to fuel efficient vehicles
The introduction of more fuel efficient motorbikes have driven a 62 per cent improvement in fuel efficiency since 2013 with annual cost savings of $1.39 million. This is based on a reduction of 1.2 million litres of fuel and annual carbon savings of 2800 tonnes.
Our four-cylinder hybrid sedans are also 60 per cent more fuel efficient when compared to the older six-cylinder vehicles in our fleet and the hybrid trucks are around 15 per cent more fuel efficient.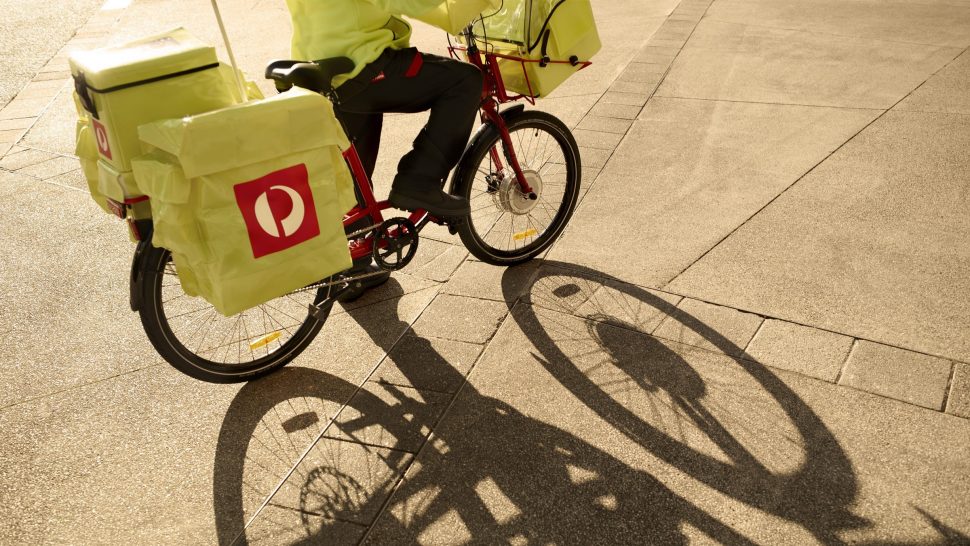 Electric bikes

Many posties have chosen to swap their motorbikes for push bikes and electric bikes over the last few years. This has reduced emissions, and improved the health and wellbeing of our people.
The electric mail bikes provided by eVehicle Service (EVS) allow posties to cover up to 35 kilometres in a day and reach 1,000 delivery points.

Electric vehicles
We've introduced 3-wheeled electric vehicles (EDV's) for posties, carrying up to 1,200 letters and 3 times as many parcels as previously possible. There are now over 1,250 EDV's in the Australia Post network.
Over the last 6 years, we've conducted a series of electric vehicle trials across Australia. The first of these started in 2014 and was in partnership with Renault Australia, trialling Australia's first fully electric commercial van and in 2019 the trial of a Fuso eCanter.
Through these dedicated programs and the insights gained, we hope to see greater integration of electric vehicles across our fleet as new products become available.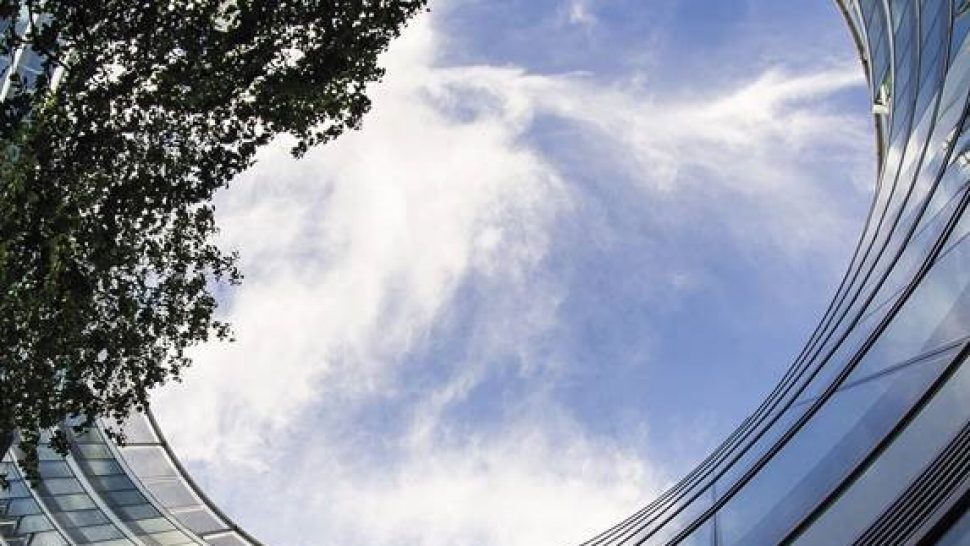 Transitioning to a circular economy
To help transition to a circular economy, we're providing logistics to underpin the movement of materials so individuals and businesses can have more opportunities to reuse, repurpose and recycle items.
As a facilitator and coordinator of the Revamp Network, we collaborate with businesses, not-for-profits and industry bodies to help find new and innovative solutions to the responsible production and consumption of goods.
Learn more about our role and read our white paper "Transitioning to a Circular Economy", or watch our short two-minute video.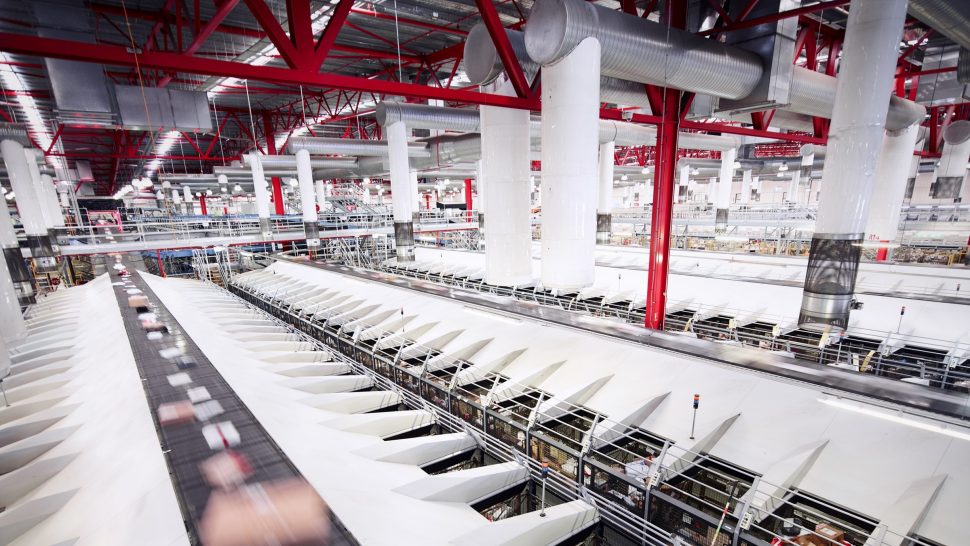 Facilities
Since 2013, we've introduced the latest and safest technology into our sorting facilities to increase freighter capacity and delivery efficiency. With this technology, we have increased the density of freight within loose loaded trailers by more than 93 per cent while reducing our requirement for additional vehicles and fuel.