Honouring Australia's local business heroes
Happy Hubble and Red Sparrow Tea Company have built strong ties with their communities and beyond and have been recognised as two of Australia Post's 2021 Local Business Heroes.

Key points
Simone Hubble started Happy Hubble after making her own tools to help her three children manage life with autism.
Bridgette Vartiainen's Red Sparrow Tea Company has become a Coffs Harbour destination, while building a thriving online retail business to connect with tea lovers everywhere.
Having been nominated as Local Business Heroes by their local Post Office managers, they both plan to use their Heroes Package tools and benefits to continue growing and help improve their business.
Empowering our Local Business Heroes
Australia Post's 2021 Local Business Heroes program looked to recognise small businesses across Australia who showed resilience and innovation throughout the pandemic. Each of the 58 Local Business Heroes chosen received a Heroes Package valued up to $5,000. We sat down with Simone and Bridgette who each shared their small business story.
Meet Simone from Happy Hubble
When the first of her three children was diagnosed with autism, Simone Hubble didn't know what to do. "The whole process just feels impossible, and isolating," Perth-based Simone says. "The diagnosis is expensive and can sometimes take a year or more – and all the while you don't know how to help your child." Then her two younger children were also diagnosed with autism. "It just got harder," she says. "Every second of my day was full. Just getting the kids dressed, bathed and fed was a challenge."
Simone spent her evenings making tools and visual aids – reward cards, routine cards and happy / not happy cards – to help her own children. When she brought the tools into her kids' therapy sessions, the occupational therapist asked to share them with other parents with autistic children. One day a clinical psychologist told Simone she could turn her tools into a business. "I started Happy Hubble in 2019 to help bridge the massive gap from when you first know something isn't quite right with your child, to actually knowing how to help them. It's so hard when your child is pleading to you for help and nothing you would normally do is working."
Simone says "My goal was to make it much easier for other families in the future, so they don't have to go through what we went through. We can offer real physical products and helpful ideas which can be a great help in addition to your child's therapists."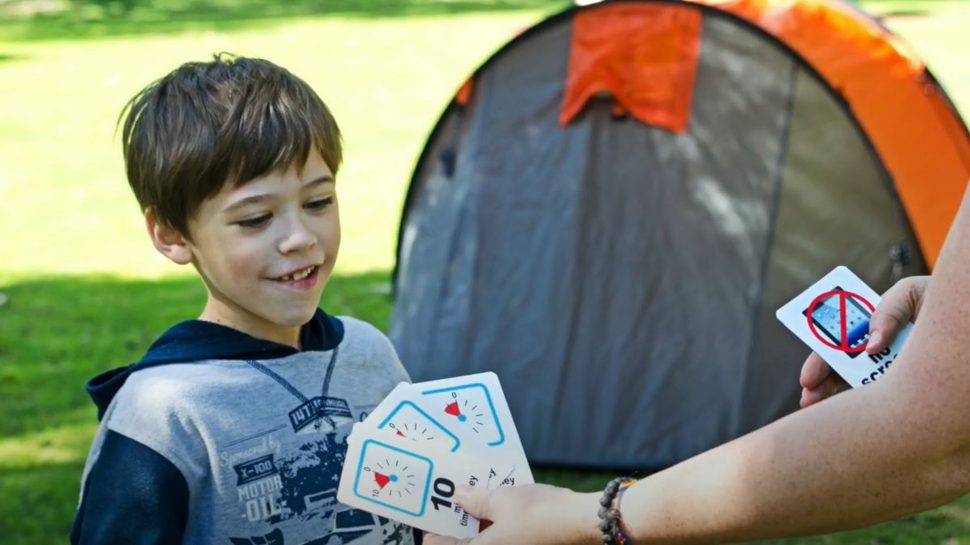 Sharing the load
Having started with one product, a timer reward card that helps children feel in control of rewards they earn, Happy Hubble now sells more than 200 products on its website. There are social story books and calm down kits, as well as fidget toys and a range of visual aids. The Happy Hubble Sensory Start-Up Kit helps guide parents from the early signs of autism through to getting support, and reassures them they can handle what's to come.
Happy Hubble sends items all over Australia, and has filled orders to Europe, the US, the UK, and New Zealand, and recently opened their first pop-up store in a local shopping centre. Simone was receiving so many orders she needed to "employ 16 new people in 1 week just to keep up with demand." She's also a proud supporter of Activ Foundation and Edge Employment Solutions; "our employees include parents of kids with ADHD and autism, and teenagers diagnosed with autism." Simone says "we love that we can have one on one conversations with our customers, knowing we understand each other - the connections are incredible. I feel a buzz every-time!"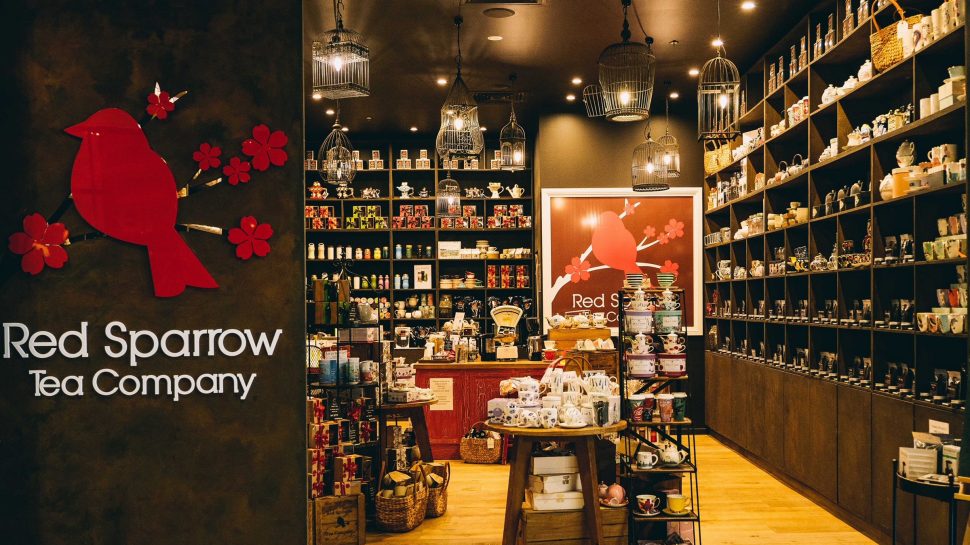 Connections through cuppas
Bridgette Vartiainen of Red Sparrow Tea Company in Coffs Harbour, has also built relationships with those in her local regional community and outside of New South Wales through her love of tea.
After testing her wares at local markets, Bridgette opened a store in the Coffs Central Shopping Centre in 2014. She says her range of over 100 loose-leaf tea varieties, as well as tea accessories, brings comfort to people.
"I feel like I'm contributing to people's wellbeing and mental health – a lot of people just come into the store to talk," she says. "It really does bring the community together, and we get a buzz out of people leaving the shop with a smile on their face."
Bridgette has built up a loyal customer base, with regulars bringing in out-of-town visitors. And when last year's COVID pandemic led more customers to search for teas that could be home-delivered, her eCommerce business grew 55% year on year. It now represents 35% of her business.
After seeing the growing volume of parcels Bridgette was bringing to Coffs Harbour Post Office every day, the staff nominated Red Sparrow for a Local Business Hero award. They'd already helped Bridgette set up her MyPost Business account and source the right packaging.
"My Post Office already made me feel like a hero, when I show up with a trolley full of parcels every day," says Bridgette. "When Liz at the Post Office told me I was nominated for the award, she said they all voted and it was unanimous – she was so excited, and told me they're just so proud of what I'm doing."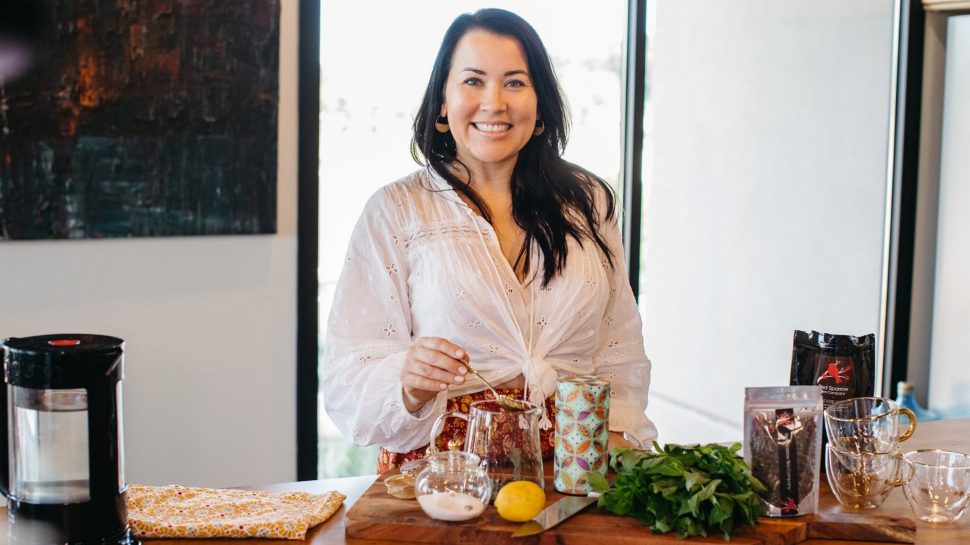 Putting their Heroes Package to work
Bridgette is excited for her Heroes Package and is hoping the business mentoring can help prioritise her time around her eCommerce strategy.
Simone thinks the letterbox drop will be a great opportunity to build awareness of the Happy Hubble brand and says, "I'm so impressed Australia Post believes in us, that our Local Post Office Manager Theo loves what we do."
From providing goods and services to a helping hand or a friendly chat, local businesses are the backbone of cities and towns across Australia. Their ideas and commitment make a difference in our communities – and their Local Post Offices jumped at the chance to celebrate their success.