Stay ahead of the holiday rush
Connecting in meaningful ways with customers, colleagues and employees is more important than ever this year. Traditional gestures may be more appreciated after a year of social distancing, but with our delivery network experiencing enormous eCommerce volumes it's also important to plan ahead. No matter what you're sending this year, here's some ideas to make sure it's well received.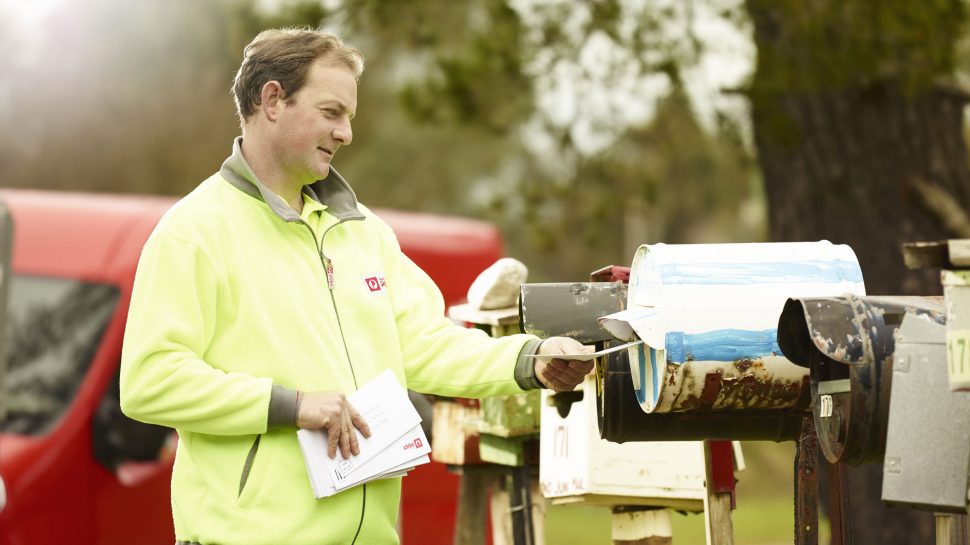 Key points
Consider ways to create more tangible, personal connections with customers after a disruptive year
Send gifts, cards and letters as soon as possible, and before our send-by dates
Consider sending important/sensitive documents through our Domestic letter with tracking service.
Many businesses use the festive season as an opportunity to reach out and thank those who've supported them throughout the year. At the same time, business communications don't pause during summer breaks.
And at the end of this extraordinary year, a genuine and personal touch could be really appreciated – especially if you've only seen customers and employees virtually over the past nine months, or if your business had to temporarily pause.
Whether it's a letter to reach out and reconnect with customers, a thank-you card or gift to show appreciation for their support, or business-as-usual communications, Australia Post has strengthened its network to make sure your messages are received during this busy period.
Delivering a personal touch for the holidays

Yut Film and Video Director, Michael McArthur, had been thinking about what he could do to reconnect with customers, following a disruptive year for his corporate video production agency.
"Because we hadn't seen many of our clients face to face for many months, I decided it would be a great idea to send a Christmas mail-out with our client gifts," says McArthur. "A lot of marketing these days is done via social media and other digital channels, so the idea of posting something physical in the mail really appealed to us."
Research backs Michael's thinking. In a January 2020 study of over 2,000 Australian consumers, commissioned by Australia Post and conducted independently by Accenture, 39% of respondents said receiving items in the mail makes them feel valued by a company.1
Michael and the Yut team wanted to make sure their message stood out when connecting with clients this year. Having seen a promotion for customisable Australia Post stamps on social media, he decided to create a stamp using the Yut logo and a behind-the-scenes production shot.
"It was immediately obvious it will help make our gifts stand out," says McArthur. "There's nothing nicer than receiving an unexpected gift in the mail, and when it has our own stamp on it, it's more than likely to raise interest and reinforce our branding."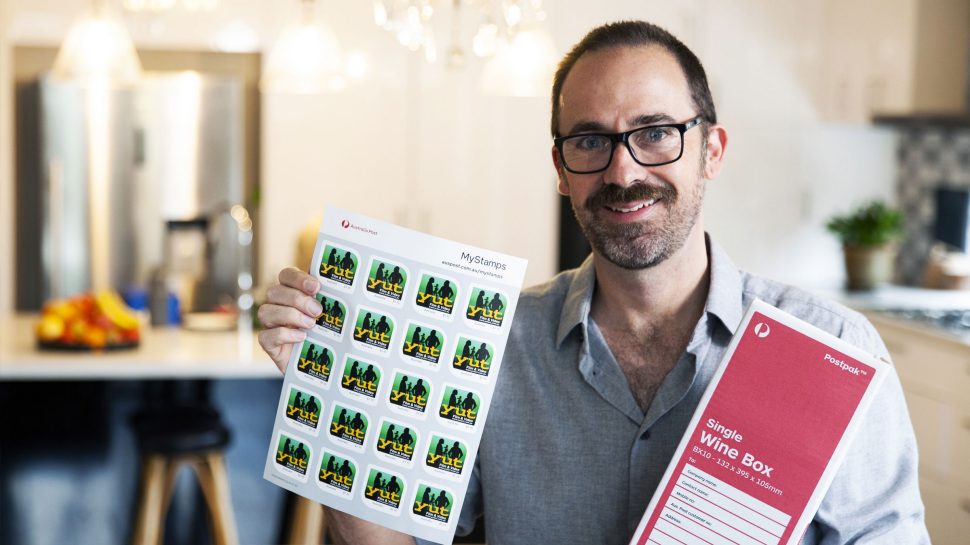 Scaling Australia Post's network for peak demand
Although eCommerce parcel deliveries put pressure on Australia Post's parcel delivery network in peak periods, we make sure we can still deliver personal, business and essential services letters – such as bank statements, bills, health records and invoices – as usual.
We've also scaled our network this year, with extra vehicles, staff and dedicated air freighters – to deliver our customers' letters and parcels as efficiently as possible.
Peace of mind
While you can rely on Australia Post to deliver your personal, business and essential service communications, you also have the option of using our Domestic letter with tracking service. This can be useful for valuable or important mail – such as sending gift vouchers to clients or suppliers to thank them for their support.
Our Domestic letter with tracking service enables senders to track their letters and know when they've reached their final destination. With online tracking and delivery notifications via email and SMS, this service may provide peace of mind that that your letters are safely on their way and have been received.2
'Tis the Season to be Early
We're delivering your letters and parcels as quickly and safely as we can, but Christmas deliveries may take longer this year due to ongoing COVID-19 restrictions and record parcel volumes. To give your letters and parcels the best chance of arriving in time for Christmas, send as early as you can – and by the recommended post-by dates below at the latest.
We'll still deliver items sent after these dates, but they may not arrive until after Christmas.

Sending within Australia
Send Parcel Post by Saturday 12 December 2020

Send Express Post by Saturday 19 December 2020
Standard delivery times apply for cards and letters.
For the latest info on domestic deliveries, please see our domestic updates.
Sending internationally

We recommend sending by the below dates for major destinations (Standard Post):
USA, Canada, UK, and Europe: Monday 16 November 2020
Most of Asia: Monday 23 November 2020
New Zealand: Friday 27 November 2020
Please note that our recommend post-by dates do not allow for customs delays, which are outside our control. International deliveries may also be affected by rapidly evolving conditions as other countries continue adapting to COVID-19.
For the latest info on international deliveries, please see our international updates.
Connect with those who matter most
A little extra planning can make a big difference to how you connect with your customers, colleagues and staff. It's not too late to recognise how important they are to your business – send them a New Year's greeting to help them welcome in 2021.