Speed and tracking you can rely on
Trust International Express for delivery in 2 to 4 business days to metro areas of major cities.1
We'll keep you updated with SMS and email notifications2 along the way, and get a signature at the other end.3
At a glance: International Express
Details
Ideal for
Urgent parcels, letters and documents
Estimated arrival in

2-4 business days between major metro areas1

Send up to

20kg parcels
500g letters and documents

Comes with

Tracking (inc. SMS and email notifications)2
Signature on delivery3

Try adding

Optional extras like Extra Cover.

Extra Cover provides loss or damage cover from $100 up to $5,000.4

If your item is lost or damaged while being carried by Australia Post and you haven't purchased Extra Cover, you may still be eligible for limited compensation.

Fill out

CN23 customs form

Post at

Post Office
Yellow street posting box

Prices from

$22.60 for letters and documents
$29.55 for parcels
Spend $5,000+ p.a. on international parcel sending?
Connect to global markets with an International Express flat rate contract for up to 500g, 1kg and 2kg parcels. Flat rates start at $13.50 (when sending 500g to New Zealand).
Packaging options
You can use what you've got, or grab an Express satchel, box or envelope from the post office.
And if you're sending to the US, UK, China or New Zealand, you can buy satchels online.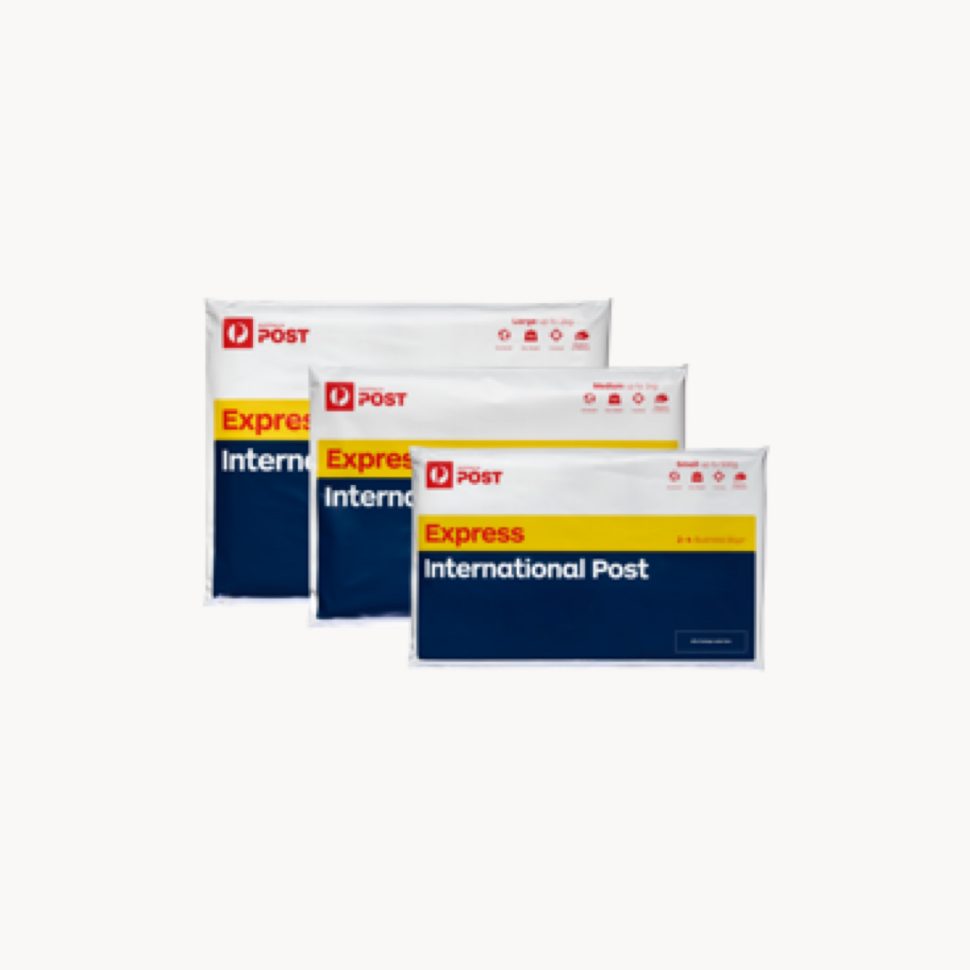 Express packaging
Small satchel, 220 x 353mm
Medium satchel, 265 x 380mm
Large satchel, 310 x 405mm
Box, 100 x 225 x 310mm
Envelope, 290 x 390mm