Chic sheets the order of the day for Melbourne entrepreneur
Hayley Worley says that if she won the lottery and never had to work again, she still would. She'd wake up the next morning and continue running the company she created in early 2017. That's how much she enjoys what she does at The Sheet Society.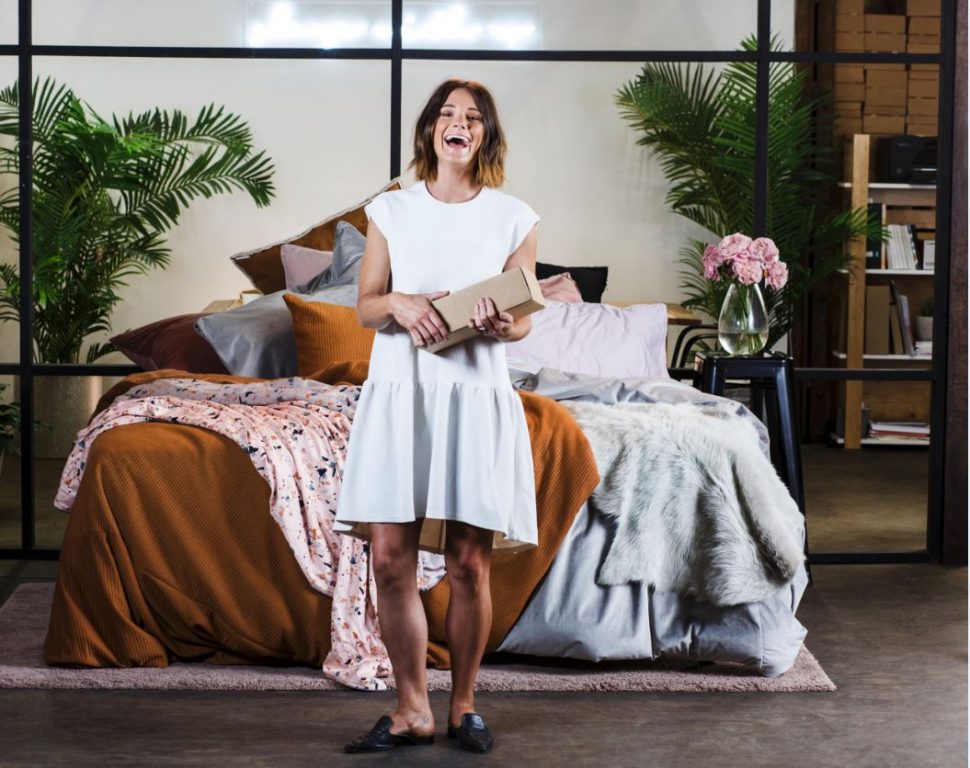 The idea behind the venture is, in short, bedsheets done better. The concept didn't arrive out of nowhere. Worley remembers visiting department stores and feeling compelled to buy the sheets that she "hated the least". She wanted to offer people in the market for bedroom linen an alternative to that underwhelming experience.
She had worked in clothing production and design for many years, so was ready to get started straight away, beginning the business while continuing in her day job. As orders began coming in, she managed Sheet Society admin and logistics around her work day.
"We hired a storage unit just in the city that was on the way to work. It was a really small unit… but the rent was really cheap. I could grab the orders, pack them up in the back of my car, stick a sticker on it, and then go to the Post Office on my lunch break," Worley recalls.
As sales grew, she began to wonder whether this could become her occupation.
From part-time passion project to full-time business
During a conversation about the best time to turn her project into a full-time career, Worley's "sensible" husband suggested she might have been six months away from that moment.
She felt differently.
"I was just at work one day [a few months after launching the business] and I thought, 'This isn't my passion anymore'. I just resigned that day and then told my husband when I came home. He was just like, 'What do you mean? How are we gonna do this?'"
Although she jokes that she can now look back and tease her husband about his cautiousness, she admits "I probably quit my job too soon". She says faced with that sort of situation, "it's never really the right time."
"It obviously takes up a lot of your time, so my social life really suffered. But if you're passionate about it, it doesn't feel like a job. I'd work all weekend and most evenings but it was a break from my day job and it was something that I was doing for me. It still didn't feel like work."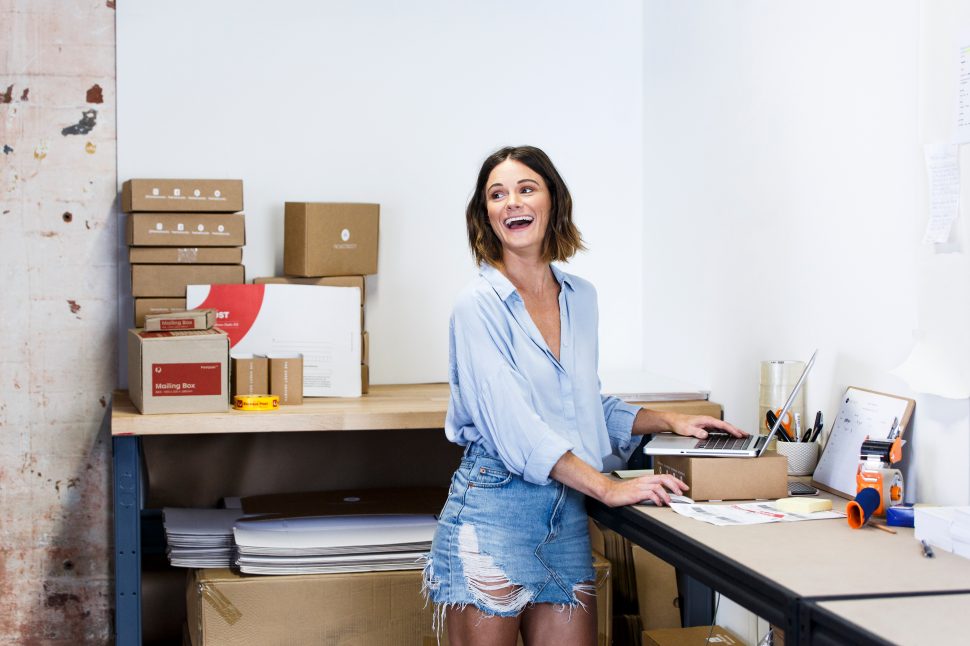 Dealing with demographics
Harking back to her own unsatisfactory experience buying sheets, Worley decided to aim her product at people of about her age and younger.
"I thought about the age bracket between 18 and 30… no-one was really pushing bedding onto those people in a cool, quirky way. In our shoots we don't have the beds neatly dressed or properly made; they're all a bit playful and cheeky."
And it's worked. She says the response from that demographic has been incredible.
Although people of all ages purchase from The Sheet Society, sales from those in the 18-to-30-year-old range make up approximately 60 per cent of the company's revenue. According the Worley, there's ample room for growth. 

"[T]here's really that bracket between 30 and 45 that's also a great target market for us. If we can hit that group as well, we can double our business. So that's what we're focusing on now." 

"We've got a new campaign that we shot a few weeks ago in a nice posh hotel. The styling is a little bit more luxurious. We're just trying to capture both of those markets."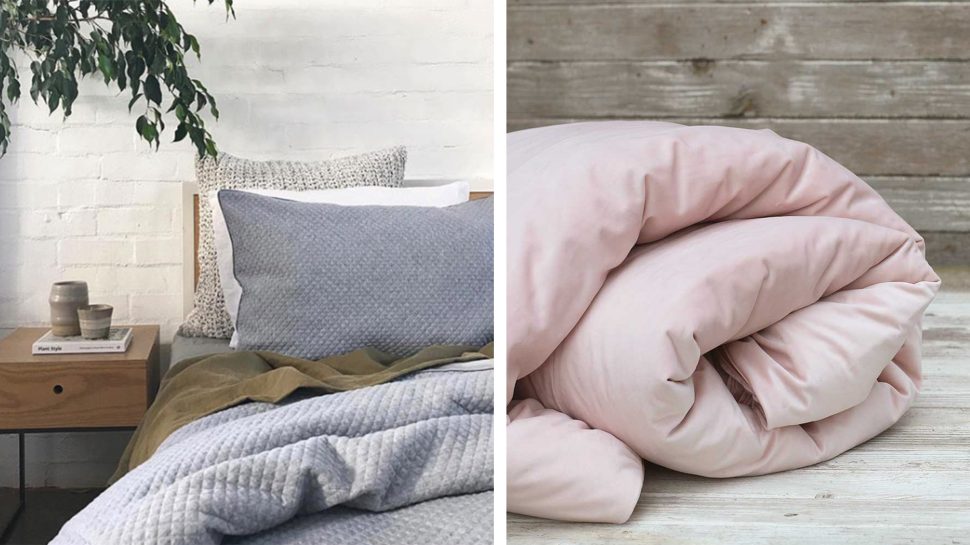 Keeping customers happy
Having successfully appealed to a neglected segment of the market, Worley's next challenge was retaining these forgotten bedding buyers as repeat customers.
She's succeeded by offering a product that is excitingly different, matched with service that is predictably excellent.
"One of the things about our brand is we don't use any plastic in our packaging. I think the worst thing about buying some new sheets is that sticky plastic that gets all sweaty.
"Our fibres are 100 per cent cotton, which is meant to breathe, so it was really important not to use saturates whenever we could."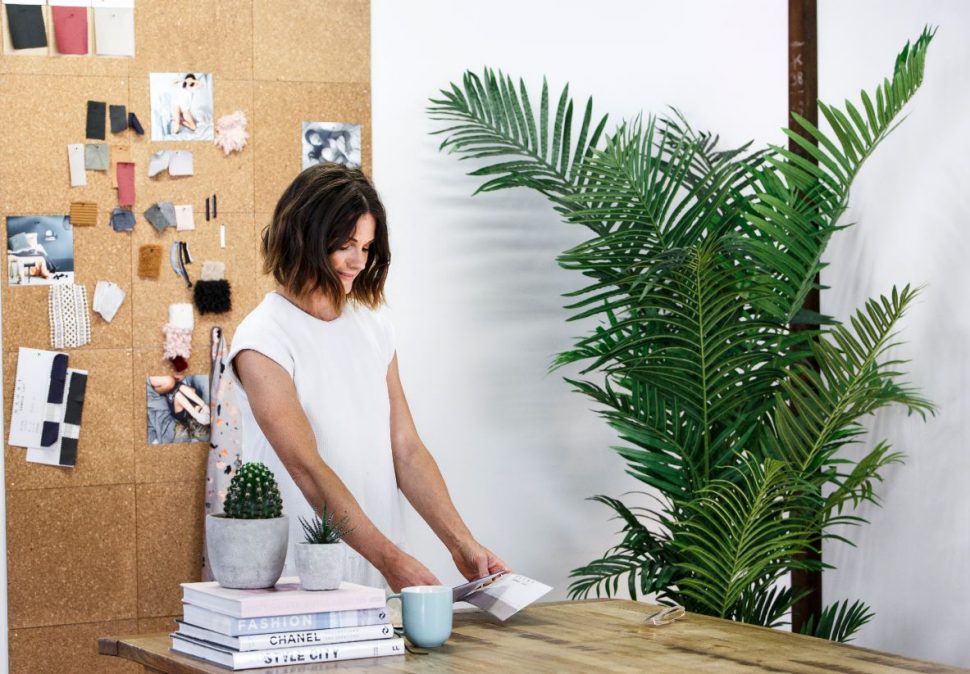 A dedication to customer service, plus a little help from Australia Post means The Sheet Society purchasers are often pleasantly shocked by just how quickly they receive their orders.
"We're often able to deliver next day and people are super surprised about that. We really make an effort to send orders out as soon as possible.
"I dispatch until two o'clock every day, even if we're on sale. It's good for our business as well if we're on a short term sale and a customer gets their order really quickly. They've got the opportunity to buy again while the sale is still running, which is great. Our repeat customer rate is around 30 per cent, which is quite high for a new brand. Australia Post's service has been wonderful in helping with that."
Clik-ing into a like-minded community
Worley does an incredible amount with minimal help from others – the marketing and advertising, production, strategy, customer service and more – and you could be forgiven for considering her the ultimate example of a brilliant business individualist.
She proudly counts herself, however, as part of a Melbourne-based eCommerce community known as Clik Collective. At its core it's a traditional co-working space but expanded so that it specifically suits online retail businesses. In addition to standard open plan desks, private offices and communal kitchens, there are showrooms, warehouses, loading docks, goods cages, an Australia Post shipping station and a photography studio.
"Everyone's in the same boat and everyone helps each other out. You're never alone. When I quit my job I was working from home, and I think I was there for three days. I was just going absolutely crazy.
"There's always events that are going on and things like that. Then [there's] the convenience of being able to pack my orders and send them straight from our work space – it's an incredible space to be a part of."