Milton Ashby: Crafting an alternative to mass-produced toys
A Melbourne engineer combined his entrepreneurial spark with a love of high-quality craftsmanship to create Milton Ashby. The toy company manufactures all its products in Melbourne and aims to stand out with its beautifully-made wooden toys.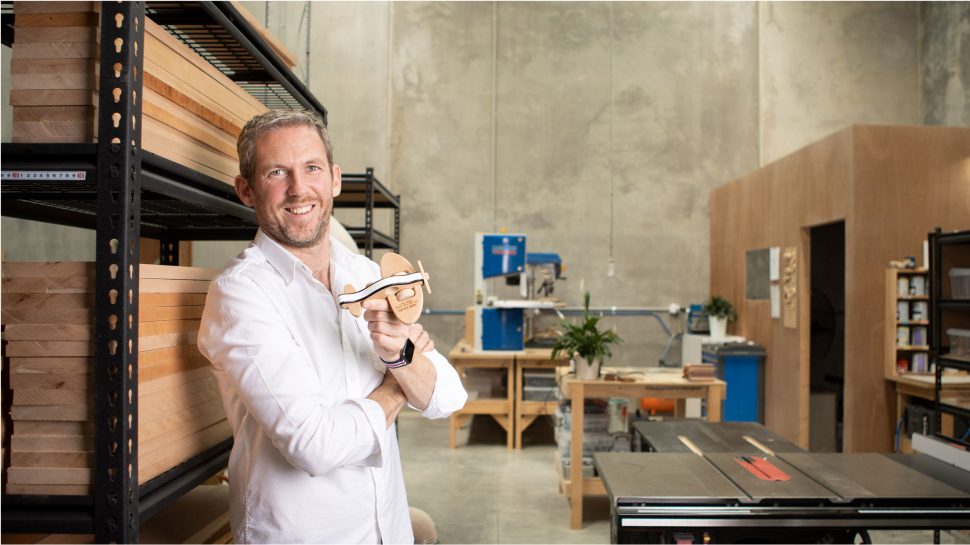 A few years ago Shannon Ley noticed something that would change his career direction. As friends began starting families, he found himself shopping for birthday gifts and being disappointed by the quality of toys in the market. Most were made of plastic, of a mediocre standard, and made with little thought for longevity.
Shannon wondered who was offering an alternative to these toys. After much searching, he decided it should be him. He says, "My background is automotive engineering for the most part. But I've wanted to start and run my own business."
"There were loads of cheap toys around but not many that were nice. So I joined the dots and thought, 'Well I guess I can start something and fill that gap in the market.'"
Thanks to his previous professional experience, he had expertise in product development and his venture, Milton Ashby, began with Shannon handcrafting wooden toys in his brother's shed.
Many other business elements, however, were new to him. He says he relished the opportunity to acquire new skills and learn the different parts of how a toy-making operation worked.
"Early on it was very much uncharted waters. You can plan all you want but nothing will ever go to plan. It was a case of trying different things to see what worked. I think everyone who starts a business doubts themselves at some point. It's the toughest thing I've ever done."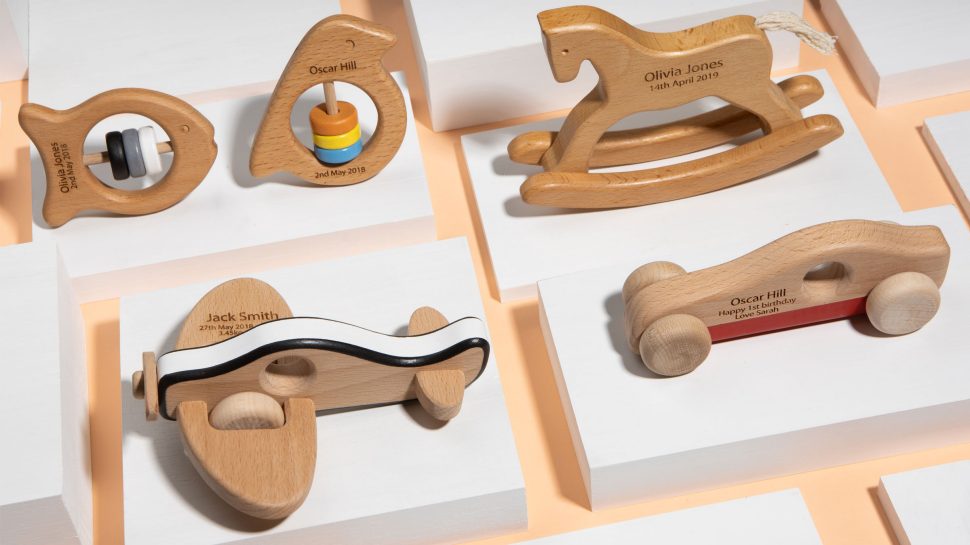 Keeping it local to maintain premium quality
The one thing that hasn't changed among all the shifts and uncertainty is the local production of the Milton Ashby products. Shannon notes that the cost of manufacturing in Australia is "quite high" but says he has never considered an alternative.
"The gap in the market is at the premium end, and 'Made in Australia' helps establish you as authentically premium. You're not made by the lowest bidder in another country. Creating our products in Melbourne is definitely something I don't plan on changing."
Today Milton Ashby has a thriving online store and is also stocked in the National Gallery of Victoria's Design Store. Shannon quickly saw that a big part of his online store's success would come down to ease and convenience of delivery. To help ensure that happened, he turned to Australia Post.
"When you're selling physical products online, shipping is a massive part of the customer experience. And when you're offering premium products, you have to nail the delivery."
"It's one part of the process we don't control so we really need a partner who can be trusted to deliver our products on time and also make it convenient for customers to receive that delivery."
"Australia Post is really good in that sense. I keep using them because I believe they offer the best experience for the customer, and they also provide convenience for us."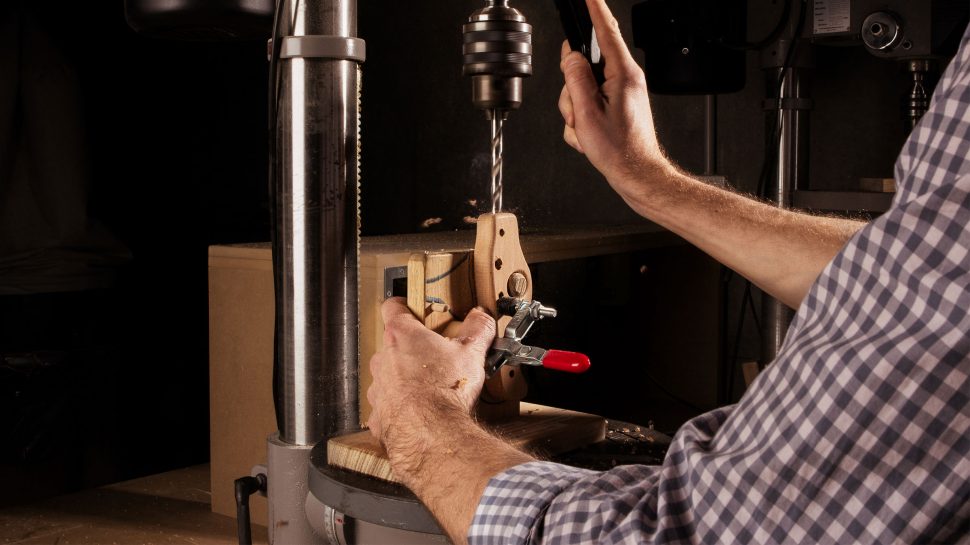 Wading into global waters
Shannon is now taking first steps into the international market, knowing full well that "just because something works here, doesn't mean it will necessarily work in the same way in other countries". He understands that he needs to experiment, and he likes the fact that Australia Post's eParcel service gives him the flexibility to test and learn.
"It's important to test the waters in other countries and to see if customers respond to our products in the same way they do in Australia. The eParcel service helps us to do that without any extra integrations, systems or contracts that can become a barrier to experimentation and testing."
Taking his own advice on not going into new markets "all guns blazing," Shannon is seeking customer feedback and "flushing out all the issues" in Singapore first. He also has plans to see if Chinese parents might be interested in Milton Ashby toys. That, however, is still some way down the track. His immediate objective is the same one he started with.
"Our goal is to design the best quality and most durable product in the market. What I'd like to see is that when the rest of a child's toys are in landfill, ours are still a treasured keepsake."
Make sure the handcrafted element assures quality; but don't assume it will. "Being over-reliant on the fact that your product is locally made or handcrafted isn't a good long-term sales strategy. The product quality and the customer service have to be way ahead of anything that's mass-produced." 
Don't be afraid to think outside your niche. Shannon has a second venture, Ley & Co that currently sells high-quality, Australian-made phone chargers. In the future, he plans to add more products to the online store which he describes as "a vehicle to try out new products and new categories that might not be related to toys."
Be willing to change gears. Shannon says he was delighted when retailers showed an interest in his products. Ultimately, though, wholesale wasn't the best route for Milton Ashby. It was only when he changed his focus to direct-to-customer online sales that the company flourished.  

Stay competitive with fast delivery
Delight your customers with same-day, next-day and Saturday deliveries.