Milton Ashby: Crafting an alternative to mass-produced toys
A Melbourne engineer combined his entrepreneurial spark with a love of high-quality craftsmanship to create Milton Ashby. The toy company manufactures its products locally, a business practice that won the hearts of more customers during the pandemic.

Key points
Shannon Ley was dissatisfied with the quality children's toys in the market so he started Milton Ashby.
Keeping manufacturing local was a huge sales driver especially during the pandemic.
Milton Ashby uses Australia Post for ease and convenience of delivery.
Shannon shares the four ways he's effectively communicating delivery delays to customers during this time.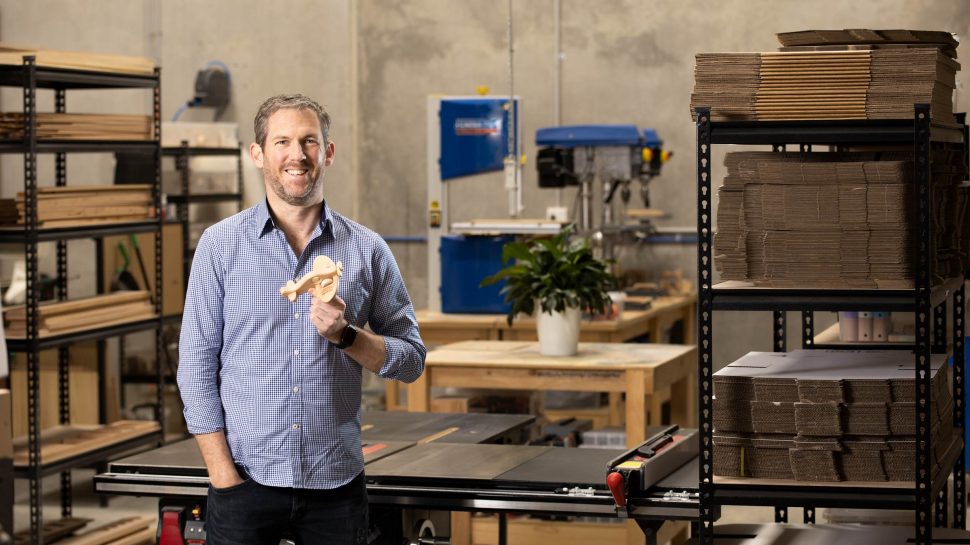 A few years ago Shannon Ley made an observation that would change his career path. As friends started families, he found himself shopping for children's gifts and being disappointed by the range of toys. Most were made of plastic, of a mediocre standard and showed little thought for longevity.
Shannon wondered if anyone was offering an alternative to these toys. After much research and contemplation, he decided that person should be him. He says, "My background is automotive engineering but I've always wanted to start and run my own business."
"There were loads of cheap toys around but not many that looked nice. So I joined the dots and figured I could create something to fill that gap."
Trusting his experience in product development, Shannon launched Milton Ashby and spent the early days handcrafting wooden toys in his brother's shed. While he was a natural in this area, he relished the opportunity to learn the many other business elements of a toy-making operation.
"It was very much uncharted waters and a case of trying different things to see what worked. I think everyone who starts a business doubts themselves at some point. It's certainly the toughest thing I've ever done."
Today Milton Ashby has a thriving online store and is also stocked in the National Gallery of Victoria's Design Store. Last year, Shannon began exploring international markets and was just gaining traction overseas when the pandemic hit.
Like many other businesses, he too braced for dire sales but the unexpected happened. Orders for Milton Ashby toys began climbing.
"It took a while to believe that it wasn't an anomaly!" Shannon says. "I think we were just plain lucky to be selling the right product at the right place at the right time."
Putting it down to just pure luck, however, would be ignoring one of Milton Ashby's key business strategies – keeping production local.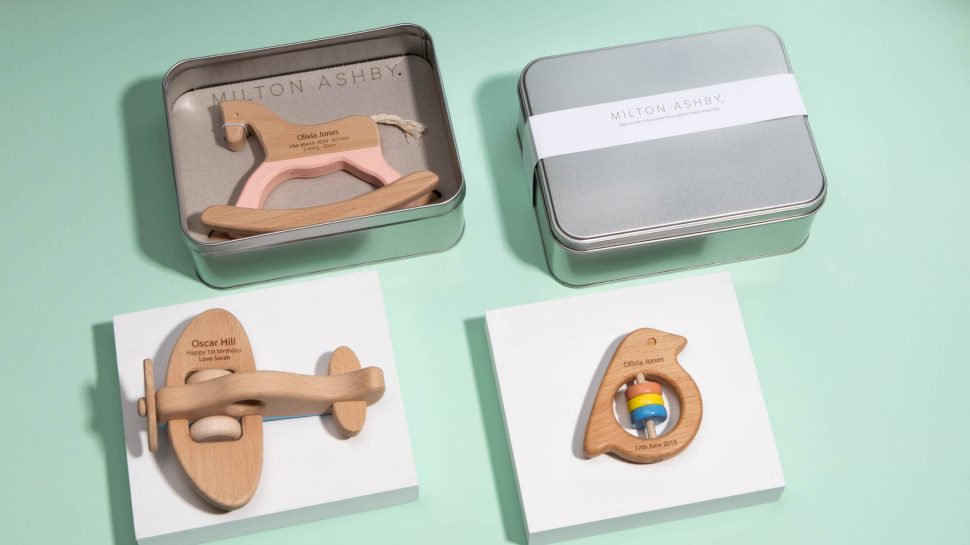 Keeping it local to maintain premium quality
From day one Shannon was adamant that all Milton Ashby toys would be locally produced. He concedes that manufacturing in Australia isn't cheap or easy but says the decision has paid off.
"The gap in the market is at the premium end and a 'Made in Australia' label establishes us as authentically premium. Our customers know that Milton Ashby toys aren't made by the lowest bidder in another country."
"Being able to cut out the middle-person and go direct to the customer also negates some of the cost disadvantage associated with manufacturing locally. Creating our products in Melbourne is definitely something I don't plan on changing."
This strategy turned out to be the main driver of sales in the last three months. In recent conversations with customers, Shannon also leant two new trends - there is a growing preference for locally made products during this time and many first-time customers are also new to online shopping.
"We quickly adjusted our messaging to emphasise that our products are locally made. This had a huge impact on sale volume."
Since then it was business as usual for Milton Ashby. The workshop was spacious enough to allow physical distancing with minimal impact on workflow and processes. Manufacturing in-house also eliminated supply issues faced by other importers and enabled Shannon to instantly adapt to changes in demand, which he says was another big advantage.
"COVID-19 has strengthened our focus on direct to customer online sales, rather than wholesale, which has taken a hit. I also think the pandemic has propelled eCommerce years ahead of where it was in Australia. This is great because eCommerce is the single biggest opportunity for local makers and manufacturers to reach niche markets."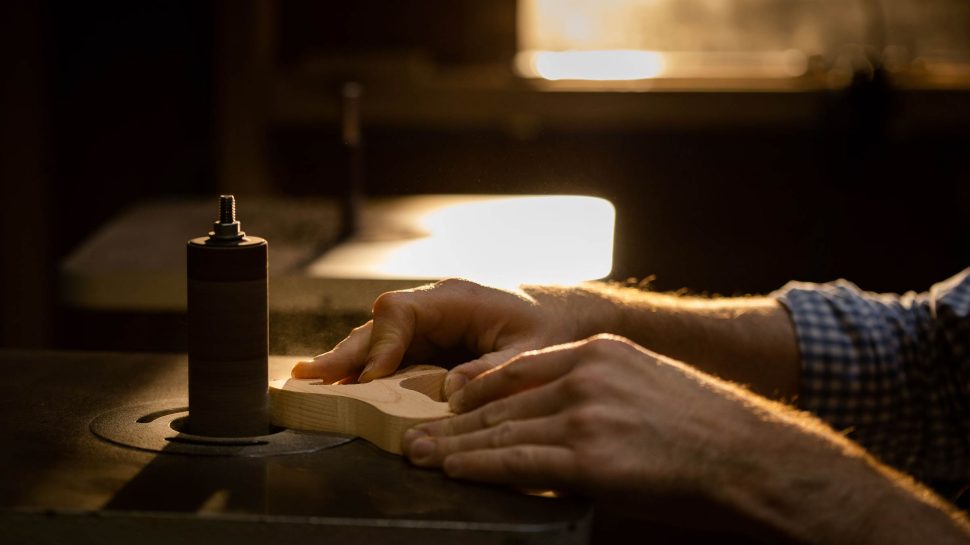 Delivering good customer service isn't child's play
Locally produced handcrafted toys may be a strong selling point for Milton Ashby but Shannon doesn't depend solely upon it for business success.
"Being over-reliant on the fact that your product is locally made or handcrafted isn't a good long-term sales strategy. The product quality and the customer service have to be way ahead of anything that's mass-produced."
For Shannon, good customer service means ease and convenience of delivery. So he partnered with Australia Post to make sure that happened.
"When you're selling physical products online, shipping is a massive part of the customer experience. And when you're offering premium products, you have to nail the delivery."
"It's one part of the process we don't control so we really need a partner who can be trusted to deliver our products on time and also make it convenient for customers to receive that delivery."
The spike in online shopping across Australia during the pandemic has triggered delivery delays as a high volume of parcels move through Australia Post's network. As orders for Milton Ashby toys also increased, Shannon began actively managing customer expectations around delivery times.
Here are the four ways he successfully communicates with them even before they place an order:


Make information easy to find
"We frequently update our COVID-19 banner on the homepage which gives customers detailed delivery information. We've also tried to make the information on our shipping page as clear and concise as possible." 

Be upfront
"We've had to turn away quite a few customers because we couldn't guarantee they would receive their order by the needed date. This hurts but people really appreciate the honesty."

Do a little extra...
"When a shipment seems to have stalled, we've done three things: i) Explain why the issue has occurred rather than shift the blame. People are more understanding when they know that it's circumstance rather than someone dropping the ball. ii) Follow up for the customer instead of telling them it's 'not our problem'. This takes a bit of time but people really appreciate the extra level of service. iii) Tell the customer we'll send a replacement if their order is lost. This helps lower their anxiety."

... but dont overdo it
"We've deliberately avoided email communication regarding COVID-19. Many businesses have annoyed plenty of their customers by spamming them with insincere, formulaic emails."