Shared values put customers first
When customer-owned Bank First decided to expand its physical branch network, it sought a partner who shared its values of care and community – and who could support members if they moved interstate or into regional areas. Chief Customer Officer Matthew Ricker explains why Australia Post was a natural choice.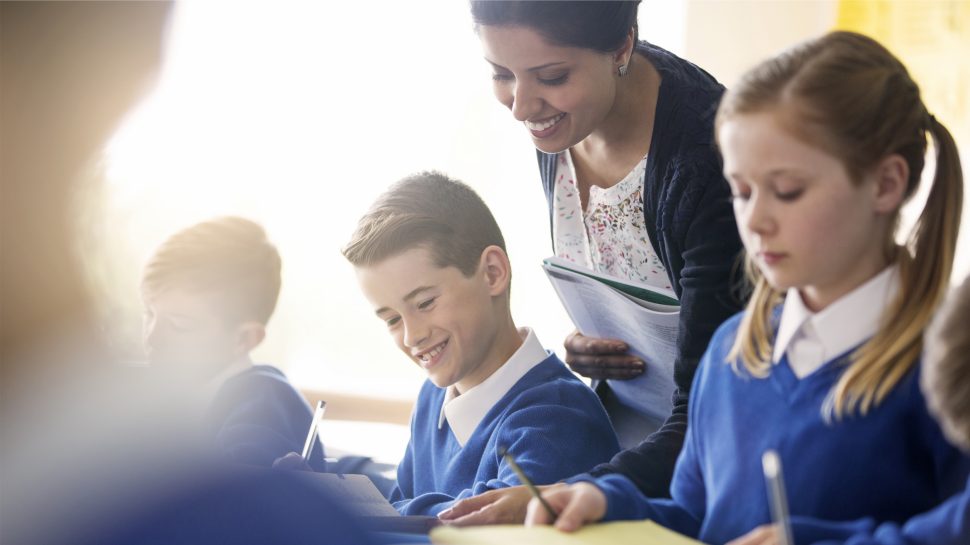 Key points
Formerly the Victoria Teachers Mutual Bank, Bank First operates two branches in Melbourne, but its members live and work across Victoria – and also move interstate.
Australia Post provides a wider branch footprint for the mutual bank, providing greater choice within their communities.
Customers appreciate the convenience of doing multiple 'life admin' tasks in one place at the Post Office.
How Australia Post helps Bank First connect with its communities
Victoria Teachers Mutual Bank was born in 1972 from a shared belief that a person's worth wasn't in how much money they made – it was in their value to the community.
"We were founded by 48 teachers, who each put in $10 to create a new type of bank because they didn't think mainstream institutions were serving their needs," explains Chief Customer Officer Matthew Ricker. "Our first loan was to a single mother – a teacher, so she could pay her rental bond."
Now known as Bank First (with branches, in Melbourne's Moonee Ponds and Hawthorn East), the bank's customer base has grown to include other care-giving vocations – such as nursing, allied health, and the education community.
As a mutual bank, owned entirely by its customers, its service ethos is underpinned by strong values with an emphasis on care. Equitable access to services is an important part of that care. So when Bank First decided to extend its physical branch services, finding a partner with similar values was a priority. Australia Post was the ideal choice – with agency banking services1 available at over 3,500 local branches.
From Mildura to Mallacoota
While more than 90% of Bank First's customers live in Victoria, it recently expanded its home loan offer to other parts of the country, to cater to members who move interstate.
The Bank's focus on caring professions means members are just as likely to live in regional or rural communities. "Across Victoria, we're pretty well represented in most communities where there's a primary school," says Matthew.
This wide member-footprint made Australia Post the ideal partner for Bank First, as one-third of Australia Post's total financial transactions occur in regional and remote communities – perhaps because Post Offices are the 'most present' service provider in those communities, according to a recent Deloitte analysis.2
Matthew says this additional reach helps Bank First meet its obligation as a service provider. "It enables our customers to do things as conveniently and easily as possible. That doesn't mean forcing them to do things in certain ways. It's about giving them the choice."
One place for life admin
Matthew says customers tell him they appreciate the fact they don't need to make a special trip to cash a cheque.
"It's not just the banking service they go in for; they're bundling it up with two or three other 'life admin' activities like paying bills, buying stationery and sending mail."
In 2019, 68% of Australia Post customers told us they choose to do their banking1 at the Post Office because it's quicker and more convenient.3 And in many regional, rural and remote communities, the local Post Office is the sole provider of delivery, financial and government services – as well as retail goods and broader community support.2
"When I go to the Post Office, I'm always impressed by how the staff can seamlessly move through so many different types of transactions – from taking a passport photo to taking a parcel," Matthew adds.
"These transactions are important, and you want them to be done right. You want efficiency, with minimal fuss. And I think that's what Australia Post delivers consistently."
Australia Post's neutrality as a partner is also an advantage for Bank First. Trust is a big factor in financial transactions, and Post Offices are amongst the most trusted local service providers in regional communities.2 In 2019, Australia Post research indicated 78% of customer felt more confident being able to get important things done in person.3
A sense of community
As a customer-owned bank, Bank First is committed to the communities it serves. "I appreciate that many Post Offices around the country are owned by local people, who operate them as licensed POs," says Matthew.
In smaller communities, the Post Office offers familiarity where people may be on a first-name basis.
"You can see it on the local community notice boards at the Post Office, there's a strong care element, and that's one of our core values. And it's also a value our members share in their vocational professions," says Matthew.
"The personal element is a strong part of the value proposition," he adds. "But core to it all is the values alignment. Australia Post is a trusted brand, a neutral brand, and is community focussed."