Insurance for mobile phones and portable devices
Is your phone something you can't live without? At Australia Post, we offer Portable Contents Cover for items such as your mobile phone. Read on to find out more about what insurance for your mobile phone covers.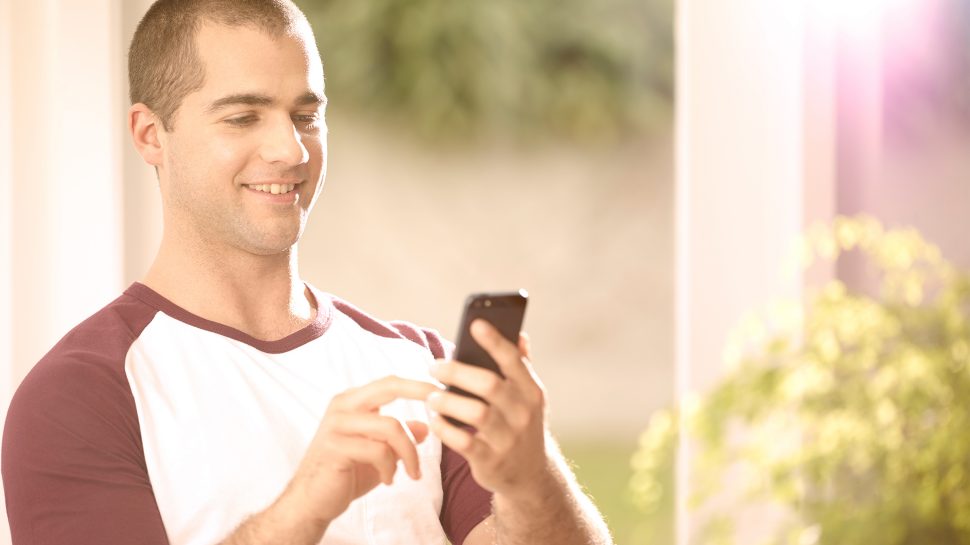 What will phone insurance cover?
As mobile phones are one of the categories in our Portable Contents Cover options, if you select insurance under this category, we will cover your phone for any accidental damage and accidental loss (including theft) during the period of insurance.
Damage to the glass component of your mobile phone, such as the screen, is not covered unless the Accidental Damage option has been added to your policy and the damage occurs at your property address.
Where are you covered?
With Portable Contents, you are covered:
Anywhere in Australia (including at your property address) and New Zealand; and
For up to 90 consecutive days at a time anywhere else in the world
What is Portable Contents Cover?
Portable Contents Cover is an optional upgrade that can be made to your policy to cover items away from home. This cover can include jewellery, bikes, watches, laptops, and mobile phones. Portable Contents can be added for an additional premium if:
You have contents cover; and
The property address is the place of your permanent residence; and
We agree to provide the Portable Contents option.
Portable Contents Cover is not available for holiday homes.
You can choose between Portable Contents or Specified Portable Contents, or both. You may wish to choose one or multiple of the Categories listed below for Portable Contents Cover. Portable Contents Cover allows you to select the amount of cover you need (what we call a 'Category limit').
The categories are:
Mobile phones
Jewellery and watches – not including smartwatches
Portable electronic devices - not including mobile phones
Bicycles – including bicycle equipment and accessories
Recreational, hobby items or clothing – includes musical instruments, camping gear, sporting equipment, and accessories that are normally carried or worn, such as handbags and sunglasses
Medical or health items – not including hearing implants
Collections
Get great value home, contents or landlord insurance
Because we reckon affordable, quality cover is something every Australian deserves.
What is the difference between specified and unspecified Portable Contents Cover?
Specified items are those you have specifically notified us about. For example, if you want to have a Category limit that is more than the amount we accept, we will inform you of this, and then you can tell us about the items and the amount you want them to be covered for. If we agree to cover them, these items will be listed on your Certificate of Insurance as Specified Portable Contents. Unspecified items are items that you have not informed us about but which are classified under a Portable Contents Category and do not exceed the Category limit amount we accept. 
 
Australia Post can provide Portable Contents Cover as an optional extra for  Contents Insurance. With Portable Contents Cover, you can choose one, several, or all categories to add to your Contents Insurance policy. One of these categories is for mobile phones, providing insurance for your mobile phone.