Help protect the things you love most with our award-winning cover
Our award-winning contents insurance for renters and strata owner-occupiers helps to protect your most important possessions for things like fire, theft and water damage.

Our contents insurance is issued by QBE, one of the world's largest insurers.

Are you a homeowner?
If you're looking for contents-only insurance, choose this level of cover as part of our home and contents insurance for homeowners.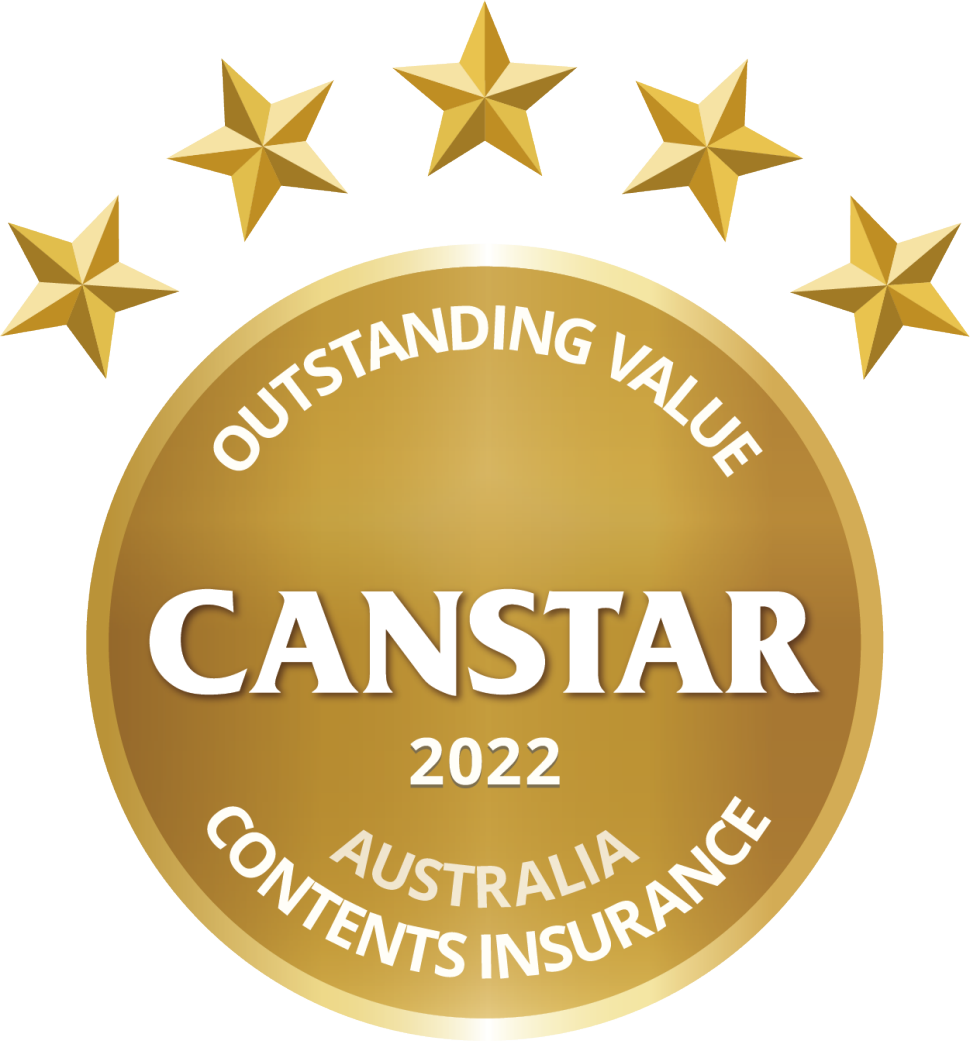 2022 Australian Canstar winner for Outstanding Value.
You'll get wide-ranging benefits and outstanding customer care.

Straightforward claims process

If you need to make a claim, you'll be supported every step of the way with a dedicated QBE claims handler.

What's included with Contents Insurance?
We'll cover your personal belongings inside your home if they're lost or damaged by things like fire, theft and flood.

Electrical motor burnout cover

We'll repair or replace appliances and white goods in your home if they're damaged from burnout by an electrical current.

Cover when you move to a new home

This includes protection for your belongings at both your current and new home for up to 60 days.

Insured events for your contents
Fire, explosion, and burnout of electric motors

Theft, vandalism or malicious acts, and damage caused by riot

Weather events, including storm, storm surge, rain, hail, lightning and flood

Glass breakage, collision, damage by animals or a falling tree

Water damage, such as a ruptured plumbing system
If you add this benefit, we'll cover your belongings for damage caused by accident.

You can add this option if you need items covered away from home, for example, if you have an expensive bike or are worried about losing jewellery. It can also cover mobile phones, watches and laptops.

Need to make a claim?
You're in good hands. The experts at QBE handle the claims process, and their team is here to help whenever you need them.