The real business opportunity during online shopping events
The co-founder of Click Frenzy talks about Australians' appetite for online shopping, their expectations of customer service and how retailers can grow their business during online shopping events.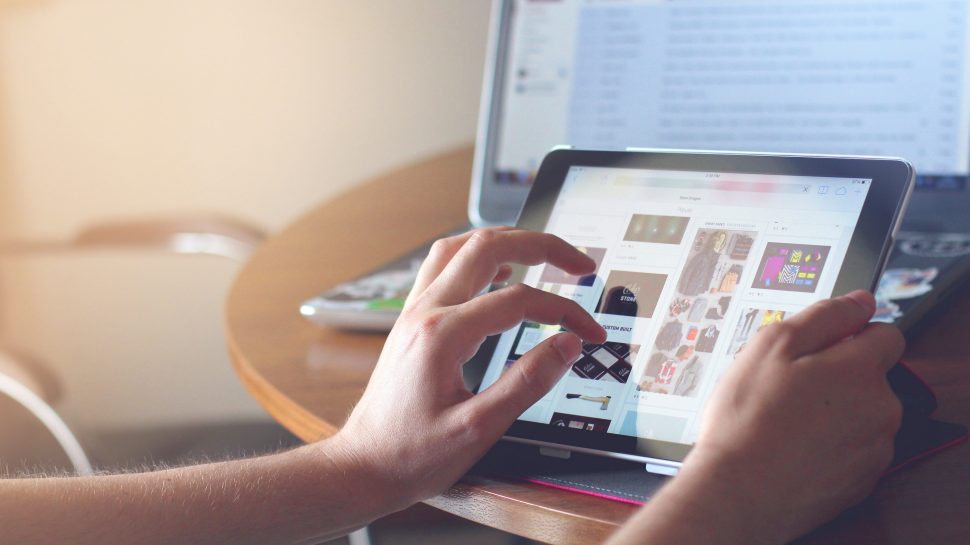 Trends move quickly in the online space but one trend that has been reliably consistent over the years is the huge appetite for online shopping. And in Australia, that appetite is growing at breakneck speed.
Inside Australian Online Shopping 2017, an eCommerce Industry Paper by StarTrack, found that Australians spent $21.65 billion online in 2016 - an increase of 10.4 percent from the previous year. That same year also saw a 16 per cent jump in the number of parcels per online shopper.
These numbers don't surprise Grant Arnott. The co-founder of Australia's online shopping event, Click Frenzy, keeps close tabs on the domestic eCommerce industry and says Australians appetite for online shopping only came to the fore in the last few years with peaks in November and December. These two months are earmarked for major online shopping events like Click Frenzy, Black Friday and Cyber Monday.
"Australians are excited by the idea of these one-off online shopping events," he says. "It's an indicator that they really respond to the promise of exceptional offers during a short period of time."
And that response is more enthusiastic towards the domestic market than the international one. StarTrack's industry paper notes that domestic purchases snagged 79 percent of the online market in 2016. These findings align neatly with Grant's purpose for launching Click Frenzy.
"We were concerned that if Black Friday or Cyber Monday took hold in Australia, it would send a lot of Australian shoppers to overseas websites. And we wanted to counter this." And he has. In 2017, Click Frenzy delivered more than 5.6 million clicks to 568 participating retailers and brands.
In this interview, Grant talks about the insights that six years of running Click Frenzy has given him, and how retailers can better prepare for online shopping events.

Video: Australia Post and StarTrack logos
Text: How to maximise online shopping days & grow your business'
Video: Cut to close up of man speaking
Text: Grant Arnott, Co-founder Click Frenzy, Senior Editor Power Retail
GRANT: I think online merchants, to take advantage of these online shopping events, need to look beyond just the sales they can generate on the day.
Video: Cut to dark background image of people standing at table covered with paper.
Text: Planning for desirable actions
GRANT: Planning is really important, and planning for desirable actions that you want the customer to take. Okay once they've bought that, what kind of experience do you want them to have with your brand? 
Video: Cut to dark background image of women opening parcel.
Text: Building loyalty
How do you make sure you turn those one-time customers into regular repeat customers and ultimately high value life time customers?
Video: Cut to Australia Post and StarTrack logos
In the video, you emphasise the importance of retailers planning ahead in order to maximise online shopping events. What aspect of planning is usually overlooked?
Retailers need to understand that online shopping events like Click Frenzy are about more than just compromising your margins for 24 hours. It's about creating a really good opportunity to acquire new customers and introduce them to your brand experience. Events like Click Frenzy tease out the casual and infrequent online shoppers. The opportunity here is being able to turn them into frequent online shoppers and lifetime customers. So part of the planning has to be around developing other ways to get these customers onto your database so you can continue communicating with them and tailor offers that are specific to them.
What insight has Click Frenzy given you into online shopping, customer behaviours and the customer experience?
We've looked at how this event impacts three distinct groups of customers – the hard core online bargain hunter who will never buy anything at full price, the casual online shopper who doesn't bargain hunt but gets excited about online shopping events, and the infrequent online shopper who represents a good portion of Click Frenzy customers. This last group doesn't shop online much but because Click Frenzy makes big news and showcases many reputable and premium brands, the trust factor encourages them to doing a lot of shopping in a 24-hour period.
In term of customer experience, what all three groups want is a seamless shopping experience on their mobile device so retailers need to meet this expectations. Delivery timeframes are also hugely important in driving the customer experience. Customers are no longer prepared to wait a few weeks for their parcel hence the big demand for same day delivery. They're also adamant about having transparency in the delivery process and meeting this expectation is one of the biggest challenge for retailers. So going back to the previous question on planning ahead, it also includes getting more hands in the warehouse to nail the customer experience in terms of fast delivery.
In your opinion, are retailers and customers speaking the same language when it comes to expectations around customer service?
I think retailers are struggling to keep up with customer expectations especially in terms of delivery. The genie is out of the bottle with respect to free shipping, which is obviously fantastic to the consumer, but it's been a real struggle for retailers to maintain profitability and deliver on customer expectations. And I've noticed that they've begun to dial it back. You don't see offers like '365 day return' or 'free same/next day delivery for items under $20'. Those offers are unsustainable for businesses in the long term. More retailers are moving towards meeting customer expectations with a realistic view as to what they're able to deliver.
How different are Click Frenzy's challenges today compared to its first year?
The first year we had a huge amount of hype - beyond what the event probably delivered. The level of hype was really exciting but at the same time we also knew that the number of retailers we had on board and the number of offers probably weren't at that level yet. That was more of a future vision.
As a start-up we expected a fairly modest entry into market and we were taken by surprise at how popular Click Frenzy so we perhaps didn't meet the expectations that were created by the hype.
It's taken quite a few years to evolve Click Frenzy to match the original consumer expectations of 2012 but we've absolutely done that now. If I look at the growth curves in terms of audience engagement over the last three Click Frenzy events, it would indicate that we've nailed the experience now. We're delivering on the customer expectations of day one. We've got there and I'm proud.
How did you bounce back from the hiccups of that first year?
It's an interesting question. Yes, we had internal hiccups but we also had the trust of the retailers. They certainly didn't want us to crash again but they also knew that we'd delivered an exceptional event and a fantastic return on investment. In terms of consumers, despite the perception that Click Frenzy was so-called ruined because of the social media backlash, we had tiny drop in subscribers - 2 per cent of 850k. Our subscriber base is over 1 million now. So in terms of bouncing back, it was just about going back to have another crack at it. We knew our core product was very solid and we made sure our infrastructure was better so it didn't let us down again.
Social media perception can really throw start-ups – and even established businesses – off track. How did you remain on course after that first year?
I think there's a danger in feeling that negative social media perception means you've got a major problem. We received a thousand or so negative comments but when you've had 2 million people come through your website and still have 850k on your database, that negative perception doesn't paint a true picture. If our first Click Frenzy had been a total failure, we would have been out of business. I've seen many businesses that are petrified and paranoid over the impact of social media. If you make all your business decisions around that perception, you wouldn't do anything. We decided to just put ourselves out there again and it has paid off. No one really talks about 2012 anymore; they can see that Click Frenzy is here to stay.
What has been your most worthwhile investment in Click Frenzy?
Digital marketing. For us, Click Frenzy is about delivering to huge audiences, bringing huge number of online shoppers onto our platform and making sure our retail partners are successful. With our investment in marketing, we've been able to continually grow the audience. We've done a lot of merchandise promotions and given away well over $1 million in prizes over the years so consumers are able to score the bargains of a lifetime. I think that's been a really strong part of what's driven our success.


Ready to take on the world?
Read our Insights paper on the Australian small businesses that have gone global and begin charting your route there.