Online marketplaces: Which one is right for your business?
Looking to get a foothold into overseas markets? Popular online marketplaces can open a small business to the world. Here are some of the best platforms to take your business global.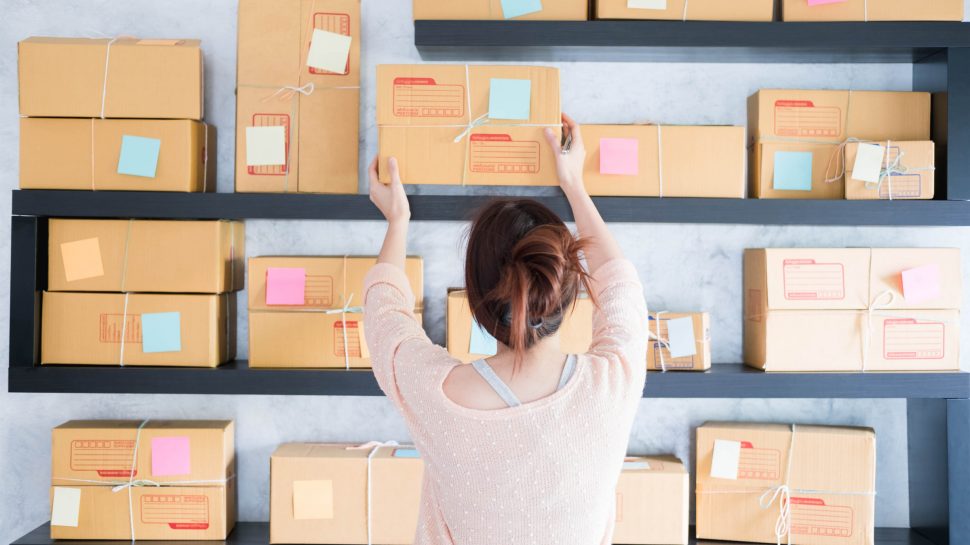 Global online shopping marketplaces are among the most visited websites today. These marketplaces are like virtual department stores that allow customers to browse your brand alongside hundreds of others under one 'roof'. The variety of choice attracts enormous traffic and generates billions of dollars in eCommerce sales.

Online marketplaces also make it easier to establish a presence in a foreign country. Rather than build a country-specific website to accommodate different languages and currencies, you can tap into a platform's existing infrastructure and access a ready customer base.
Naturally, all this comes at a price which usually takes the form of a commission on sales. Some marketplaces also require an ongoing subscription or membership fees before you can get in on the act. If you're ready to take your business further, start by exploring these global and regional marketplaces.

Global marketplaces
Best for: Anything from key rings to real estate, but top categories include home décor, garden accessories, home tech, fitness, fashion, jewellery, books and collectibles.
Shoppers: 171 million per quarter
Commission: 4.8% - 9.5% (capped at max. $400 per item)
Monthly subscription: $24.95 - $549.95/mth (excluding GST)
Learn more about eBay fees
eBay is one of the best-known online marketplaces with around 30 international sites selling to some 190 countries. For seller, simply offering international postage makes your products automatically visible to buyers around the world.
An eBay store is like having your own shopfront in an eBay mall. Private sellers can list up to 40 items per month for free, but subscribing as a store holders lets you add your own branding and pay less commission—the higher the subscription, the lower your other fees. eBay also has a handy fee calculator for sellers to determine the costs to sign up.
In addition, if you sell on eBay and post parcels within Australia, you can use Australia Post's eBay packaging and get your shipping costs for a flat rate.
Key Features: Sell with a fixed price or via auction; promote listings on the eBay platform; schedule listings to go live at a later date; buy and print postage labels; fulfilment service. (Fees may apply for features)
Best for: Breaking into the US
Shoppers: 310+ million per quarter
Commission: 6-15%
Monthly Subscription: $49.95/mth (excl. GST)
Learn more about Amazon fees
The world's biggest e-tailer puts hundreds of millions of customers within reach. Since its humble beginnings as primarily a bookseller, there are now over a dozen regional Amazon sites around the world shipping products from a wide range of categories. If you want a look-in to the US market, this is the place to do it. According to a 2018 study by NPR and the Marist Institute for Public Opinion, 63% of Americans who shop online say they visit Amazon most of the time to do so.
Key features: Customisable shipping rates; promotions and gift wrap on products; bulk listing and reporting tools; priority placement eligibility; fulfilment service.
Best for: Vintage, collectible and handmade products. Top categories include homewares, fashion and jewellery, toys, craft supplies and children's clothes.
Shoppers: 33.4 million per year
Commission: 3.5% plus but US$0.20 fee per listing and 3-4% + A$0.25 for payment processing
Monthly subscription: None
Learn more about Etsy fees
While Amazon and eBay sell pretty much everything, Etsy has a more focused offering of handmade and vintage goods. If that fits the bill for your business, then Etsy is a great way to get in front the type of shoppers who prefer products that aren't mass-produced. Allowing international shipping on your items lets them be found by people around the world.
Key Features: Etsy Search; ability to offer sales and coupons to shoppers; in-site advertising; website builder. (Fees may apply for features)
Best for: Sports and leisure, health and beauty, clothing, homewares, toys and electronics.
Shoppers: 25 million
Commission: 15% plus 2.35% payment processing fee
Monthly subscription: None
Learn more about Fruugo fees
Fruugo aims to simplify the ecommerce experience for both buyers and sellers. A single checkout means buyers can shop at different retailers in multiple countries in a single transaction, giving a 'localised' experience. For sellers, Fruugo charges a straightforward, flat commission rather than tiered subscription levels or fees for product listings. That means sellers only pay when they actually sell something.
To make things simpler, Fruugo automatically translates listings into 15 different languages and shows prices in the buyer's currency (the seller is paid in their own currency). Over 30 countries shop on Fruugo with two thirds of all sales cross border.
Key Features: No sale no fee; language translation; handles your customer service; marketing options; foreign exchange.
Regional marketplaces
New Zealand
The favoured online shopping site for our neighbours across the Tasman is Trade Me. As the fifth most visited site in NZ, TradeMe attracts 1.8 million Kiwis daily—no mean feat for a country of 4.8 million people. EziBuy originated in New Zealand and has grown to be a major retail player in both its home country and Australia.
Asia
The largest eCommerce region in the world (worth $831.7 billion annually), Asia has a growing middle class with disposable income so expect sales to continue booming. This cohort tend to look to markets like Australia for quality cosmetics, skincare, health products, supplements, maternity goods, baby products, and food and wine.
Europe
Online marketplaces like France's Fnac (15 million monthly visitors) and Otto from Germany (9 million active users) have customers across Europe and the UK. Polish marketplace Allegro provides retailers with a pathway to 14 million eastern European customers.
India
With a population of more than a billion people, India is one of the biggest and fastest-growing online shopping markets. Flipkart has around 100 million registered users, while Snapdeal has around 45 million users, delivering to over 6,000 cities and towns.
South America
One of the most popular marketplaces in the continent, Mercado Libre draws in traffic from cross Latin America. It works a lot like eBay in that retailers can have their own shopfront to attract the site's 267 million registered users, a figure that makes it one of the world's biggest online retailers.

4 tips for making the most of online marketplaces
1. Know the platform
Get insights into your preferred marketplace: where they sell, who they sell to and what products are popular. The best marketplace may not be the biggest, but one that brings an audience ready to engage with your brand.
2. Consider SEO
The wording of your listings impacts your search ranking online and within the site itself. If you're considering a particular platform, ask for their SEO best practice recommendations so you can label your products and keywords to make the most of it.
3. Show off what you're selling
Take advantage of the image slideshows available to you. Customers respond to clear, quality photographs so show as many angles, details and alternative colours or finishes as possible.
4. Simplicity in detail
Good product descriptions work in tandem with the images to give the full picture on a product's attributes. Provide as much detail as possible on materials, construction, features and dimensions but also ensure the copy is clear, direct and simple. Avoid stuffing sentences with keywords; write for real people.