Working with a web designer
If you haven't worked with a web designer before you might have some curiosities around the process, and what a professional can do for you. Having a basic understanding of a web designer's role can help you to be a great client – and ultimately ensure that your project runs smoothly.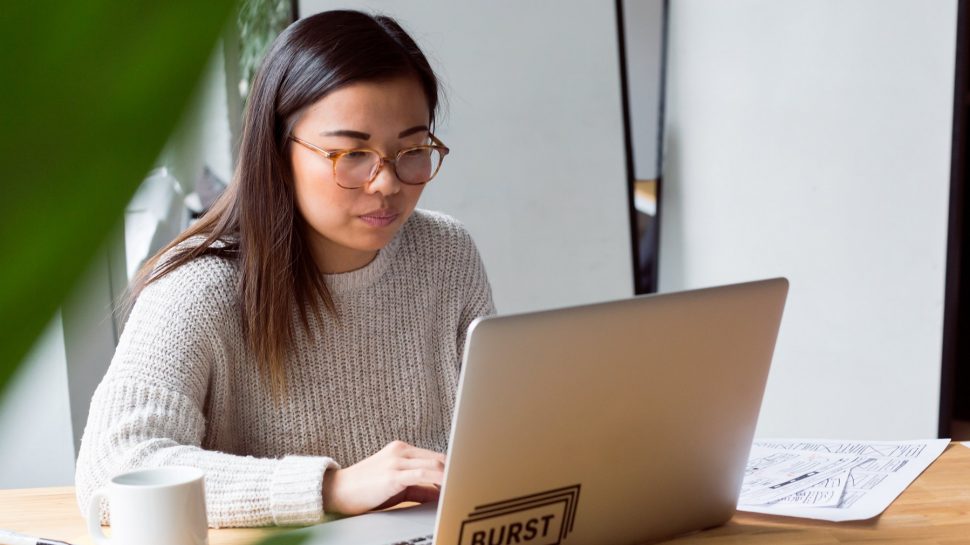 At a very basic level, the web designer's job is to design and build websites for different types of clients. Sometimes this can involve building a simple website to a client's specifications, but at other times the web designer will help the business identify its business and marketing strategy and how it wants to get its product to market.
"The end product is a website, but that can take many shapes and forms. We actually make a real point of fully trying to understand what they want to achieve and advising on service experience and business design," says Trent Barton, of design firm Standing By.
Before you get started
If you want a simple and comparatively cheap website, then you should have your business logo and any photos and web copy ready for the web developer, as that may help keep costs down.
Other developers will want to work closely with you on your branding and strategy before they start building. "We don't actually talk about the content or the logos, the colours, the theme or anything like that until we have nutted out a strategy for the website and a way for it to be successful," says Bianca Board, one of the founders of Web123.
Making a match
Freelance web designer Charith Welikala, says small businesses looking for a web designer should rely on word of mouth and check a web designer's portfolio, and explore and test the websites.
They should also meet with the designer and get a feeling from the questions the designer asks about whether they would like to work with them and whether the designer looks as if they will be able to help them identify and refine their web strategy, Welikala says.
Bianca Board says potential clients should be asking what results the designer has achieved for other clients and if they can speak to some other clients, as well as which strategies they use to generate business through a website.

It really comes down to business and marketing type questions more so than design questions, because the designer should have a good grip on how things should look if they have a good understanding of how to get results
Getting going
Before you commit to a web designer, make sure you have signed a written agreement, with timelines, deliverables and costings, as well as payment terms.
Clients should also have a realistic expectation of how much time they're going to have to dedicate to the web design project, says Board.
"It's not just all one-sided, like the designer will do all of the work. It really is a partnership," she says. "The business owner is going to have to dedicate a good probably 30 to 50 hours to the project to make it a success."
A timeline should outline which part of the project is reliant on clients and when it needs to be delivered.
The process
The process starts with a meeting or strategy, although it's likely you will have had a meeting or two while developing the brief as well.
Trent Barton says Standing By usually commits to a fortnightly review with clients, with other communication in between. "The way we work is iterative. We work progressively so that the client feels part of it. There's a collaboration. We don't go away into a little dark corner and try and resolve everything on our own," he says.
As for how long these projects take and the cost – it's a bit of a 'how long's a piece of string' question.
Barton says a website typically taxes anywhere between six and fifteen weeks and the cost can be from about $10,000 to tens of thousands of dollars. He notes that this is only the beginning of the process, as websites should be progressively enhanced after they have been put into the marketplace.
Web123 charges $2,000 to about $6,000, but Broad says what's important is how much money the client can make from the website. "Some projects are $25,000 but a client will make $900,000 a year from their website," she says.
Charith Welikala says custom made websites start at $3,000 but there are cheaper options for businesses with smaller budgets, such as DIY websites.
Signing off
This is where the importance of having a clearly defined brief and agreement that sets out all of the deliverables is so important. The brief should help ensure there is no mismatch between what you were expecting and what the web designer delivered.
If you're pleased with the work you should try to maintain an ongoing relationship with your web designer, because you are likely to need them again when your business changes or grows. It may be a nice gesture to display their logo somewhere on your site and recommend them to other businesses, if they're happy for you to do so – just don't forget to ask permission to use their logo.