Tips for a successful eCommerce Christmas
The way businesses prepare for the Christmas rush has changed over the last 18 months. The volumes Australia Post would see leading up to Christmas are now continuing year-round - particularly with the fast-growing popularity of eCommerce sale events such as Black Friday and Cyber Monday.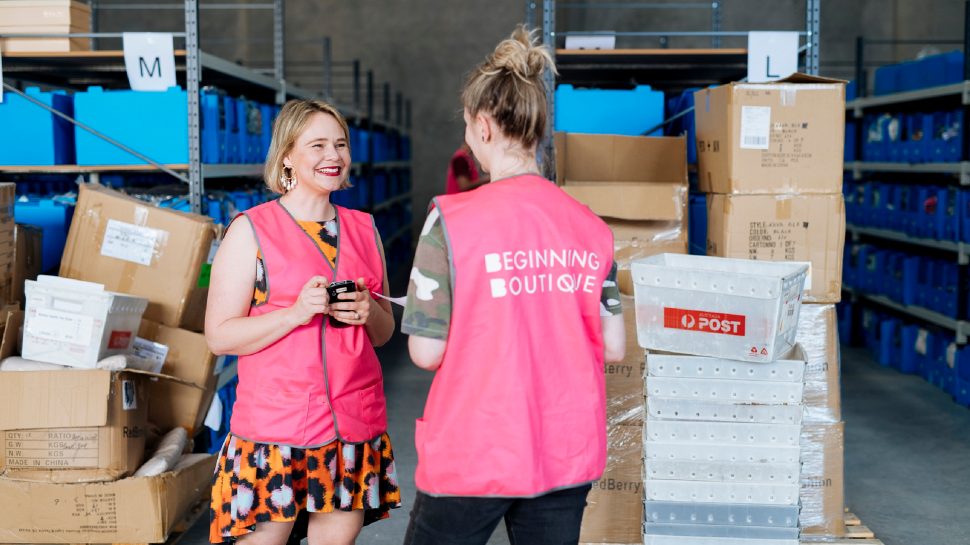 Key points
With the growth in eCommerce and athe global pandemic, it's time to rethink your online eCommerce strategy.
We've gathered tip and tricks from business who have been through it all before.
Leverage our network to help your business grow and meet it's demand.
Who better to advise on the best ways to manage the rush, than businesses who have been there and done that! We spoke to a some of our business retail customers for their top tips on how to successfully prepare for, and navigate, a busy online shopping season
Offer free shipping thresholds
Unearthed Crystals offers free express shipping on domestic orders over $50, and over $100 for New Zealand customers. Their online checkout process also includes a 'rush my order' tickbox, and customers have the option not to sign on delivery, to improve first-time delivery.
A recent Australia Post survey found that 81% of online shoppers believe free delivery over a certain threshold is 'very important'.
"For our customers, the most important factors are cost and timing," says co-founder Shari Pearce. "We get great feedback on our social media channels, like 'Oh my god, it's so quick! I ordered yesterday and it's here now.' And I think that's such a plus for the whole customer experience – it outweighs any cost."
Rethink your returns policy
"We always offered flexible returns pre-COVID, and customers definitely appreciate being able to get a refund," says Sarah Timmerman, CEO of clothing store Beginning Boutique.
During the pandemic, she extended the timeframe her customers had to return goods to 45 days, and ensured anything coming back to the warehouse was 'quarantined' for at least two days.
With online shopping booming, it's a good time to reconsider your returns policy and determine how effective it is for your customers.
Use the right packaging…
When Booktopia invested in two new customised packaging machines, they were able to double the amount of despatches they made each day. "We can now wrap about 1,600 parcels an hour, which has reduced our backlog," Booktopia's Wayne Baskin, Deputy CEO and CTO explains.
The machines also allowed them to wrap orders more precisely, which has resulted in smaller parcel sizes and fewer damages.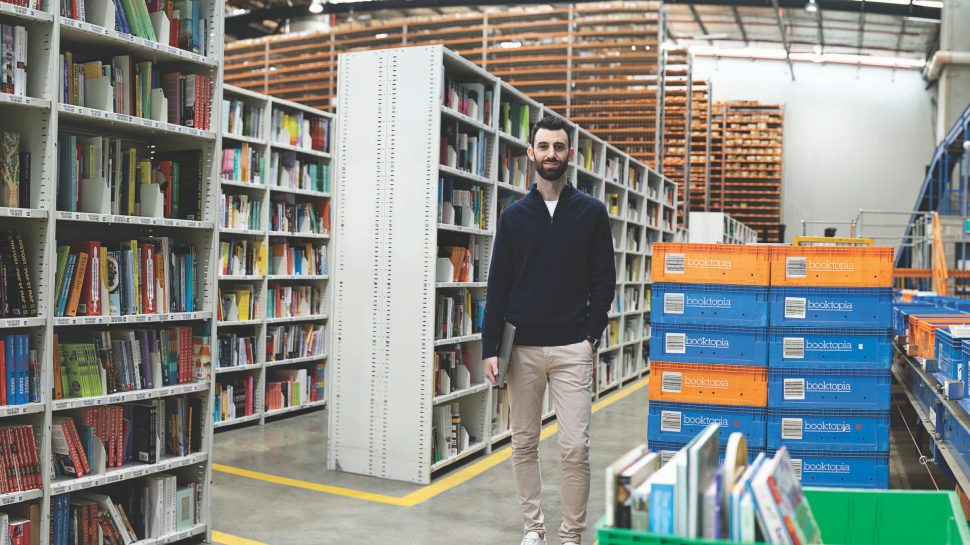 … and make it sustainable
There are environmental benefits too. Booktopia has stopped using bubble wrap in their orders, making each delivery more sustainable. More parcels can fit in the delivery truck, which reduces fuel consumption.
Since reducing the amount of unnecessary packaging, Booktopia recorded a significant increase in customer satisfaction via its NPS (Net Promoter Score).
Peta Snelson, Unearthed Crystals co-founder, agrees. "We use recyclable sturdy boxes for shipping, and add another layer of protection with biodegradable bubble wrap. Our mailing bags are compostable. Even our packaging tape is recycled."
Provide clear communication around tracking

Rebecca Keogh from paint-by-numbers online store Paint Plot says, "Even if we can't control global shipping timeframes, we can make sure Australian customers have visibility of their package with Australia Post's tracking. We can communicate effectively with them."
Booktopia's Wayne Baskin agrees. "We tend to over-communicate to build trust. As soon as we manifest, a tracking code is sent to the customer to tell them the item has been shipped." The Booktopia team believes this level of service has reduced the number of queries to their customer service centre.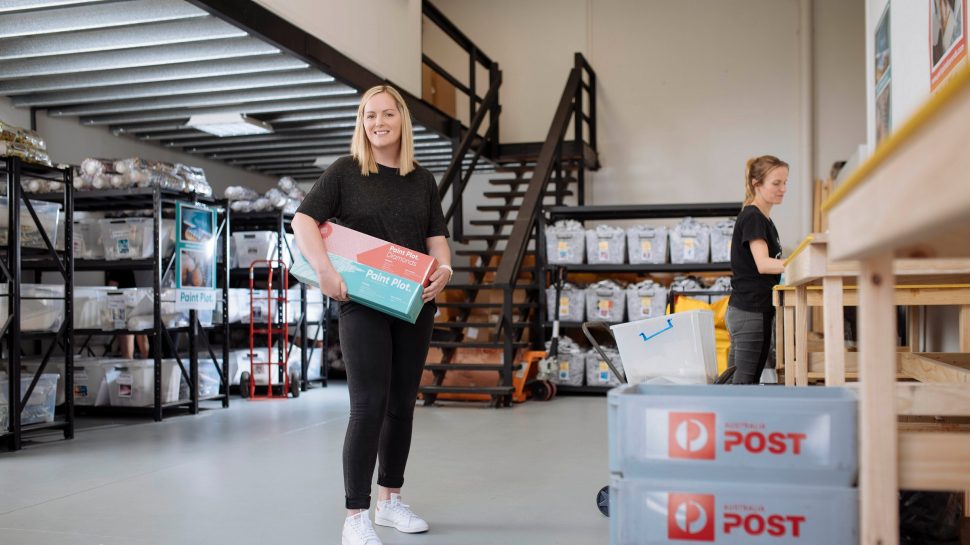 Leverage your network
At the beginning of lockdown, when more Australians embraced cooking at home, kitchenware retailer Kitchen Warehouse supported the increase in demand they were experiencing by using physical stores to fulfil online orders.
"Australia Post supported this effort by activating 14 additional Collection Points for our parcel service," explains Stephen Smith, GM Supply Chain and Store Operations. "This enabled us to ramp up our output and keep customers happy by avoiding major dispatch and shipment delays."
Ethan Orsini, GM of Omni Fulfilment at Super Retail Group, worked with Australia Post to ensure their pickup points were aligned. "We don't want to fulfil from Sydney when it would be quicker from Brisbane," he says. "We're working together on the network plan that will lead to a more customer-centric and efficient outcome.
Reduce call queries with the Australia Post app
"Even when there were some delays in the network (during COVID), we didn't receive as many order queries as we expected and that's because people could track their own orders," says Rashid Roumani, Co-founder of Pod Co. Coffee.
"Also, leading into the first big lockdown in Victoria, some customers moved interstate temporarily. And they'd already placed their pod orders, but it was easy for them to redirect online."
Australia Post's Parcel Send/eParcel tracking and redirect services give customers full visibility and control over their orders.1
For more tips and insights to help your business successfully manage eCommerce peaks and surges, download our toolkit.

Download now