How Australian businesses are navigating COVID-19 changes
COVID-19 has upended Australian business. Companies of all sizes are looking for ways to survive, while simultaneously learning to serve customers differently. In the process, many businesses are also finding creative ways to help support Australia through the pandemic.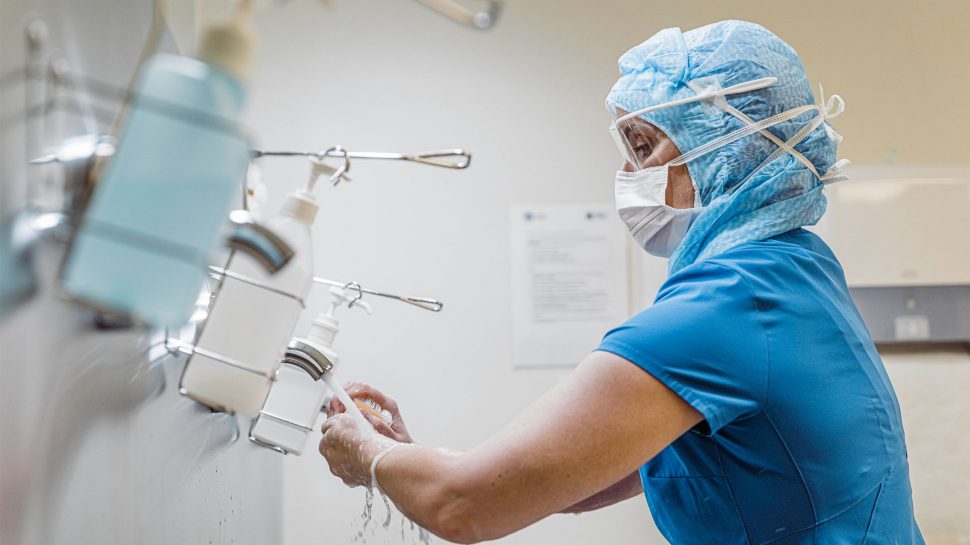 Businesses are facing a significantly different commercial environment due to the effects of COVID-19.
According to a May 2020 report from the Australian Bureau of Statistics, 69% of businesses said they would be impacted by a reduction in demand for goods and services over the next two months, with 72% expecting cash flow issues.
With many brick and mortar premises closed around Australia because of the novel coronavirus, some businesses have pivoted to online product or service delivery. This aligns with a rise in ecommerce activity.
Australia Post delivery data shows 200,000 new households shopped online in April. Compared to an average April week in 2019, over a million more households shopped online in April 2020.
These changes in online shopping challenge long-held beliefs.
"Businesses have had to have a stronger belief in online," says Brian Budlender, Australia Post sales director.
"Before the pandemic, consumers might've been selective about what they would purchase online and what they wanted to go out and get themselves. Now they've proven they're comfortable purchasing anything online and having it delivered."
Accelerating ecommerce during Covid-19
Social distancing guidelines have forced businesses to rethink how they provide goods and services.
Those that relied on in-store foot traffic have had to quickly turn their focus to ecommerce; establishing new or more robust systems to address customer needs. Even market leaders have accelerated investment in their websites and mobile apps.
Like many other retailers, Australian skincare brand Aesop closed its retail stores in the midst of COVID-19, moving all business online. To support online sales, the company added four additional warehouse sites, each requiring at least one or more pickups per day.
Four Pillars, a gin distillery in the Yarra Valley, faced a steep decline in business when COVID-19 travel restrictions impacted tourism and business safety guidelines came into force.
"About 60% of our business fell off a cliff with general movement restrictions," Director Cameron Mackenzie says. "From a hospitality standpoint, our distillery closed, as well as bars and restaurants."
But the company adapted. Using excess alcohol and a gin by-product, it started producing Heads, Tails & Clean Hands hand sanitiser. Hospitality staff were redeployed to fulfil thousands of enquiries that poured in.
"All those workers who were facing an uncertain future got another five to six weeks to get their ducks lined up and organise themselves," Mackenzie says.
The company also supplied Australia Post with hand sanitiser for employees, and produced around 20,000 bottles for a special line of Take Care hand sanitiser exclusively for healthcare professionals.
Four Pillars' shipping numbers skyrocketed, with the distillery packing 15,000 boxes over the course of five to six weeks. Communication with their local Australian Post hub was key.
"As long as they knew how many cages or palettes were turning up with our boxes in them, the guys at the Bayswater hub were remarkable," says Mackenzie. "They did such a good job for us."
Long-term online retailers have also experienced a surge in demand through the initial 'lockdown' period. Kogan.com is just one example, having seen record levels of orders and new customers.
"We believe that we are seeing a structural shift in how Aussies shop," says Daniel Beahan, Kogan.com's director of logistics & customer care. "The eCommerce industry has advanced many years within the space of several months.
Our team has worked closely with our partners to respond extremely quickly to accommodate the incredible surge in consumer demand, and could not have achieved this without the help of our valued logistics partner, Australia Post."
Scaling quickly to help in the fight against COVID-19
Many businesses have pitched in to help during the pandemic, producing much-needed hand sanitiser and Personal Protective Equipment (PPE). In addition to increasing output, businesses have developed new, stronger supply chains to get items to those in need.
Until recently, Med-Con was Australia's sole producer of surgical masks. The Shepparton manufacturer made about 2 million masks per year in its regional Victoria factory before the COVID-19 outbreak. Overseas competition had cut the company's Australian market share to just 5%. But in March, the Federal Government asked Med-Con to produce as many masks as possible. The current output equates to 50 million masks a year.
"They went from sending two palettes a day to 16. They opened a new site, had the Defence Force help with personnel, and have gone to 24/7 manufacturing," says Budlender. "The whole Shepparton Australia Post branch rallied around them, to ensure we had vehicles and extra workers to process the extra freight."
Sarah Timmerman is the CEO and founder of Brisbane fashion label Beginning Boutique. After discussing PPE shortage with her sister Dr Libby Forsyth, Timmerman wanted to provide easier access to safety equipment for healthcare workers and consumers. Within four days, AU Medic Supply was live; selling facemasks, hand sanitiser and gloves across Australia.
"We went from idea to our first shipped order in two weeks," says Timmerman. "It is really excellent having an Australia Post account manager. I know his life has probably been hell lately, but it has been incredible how he's tried to adapt. Our biggest challenge to solve was figuring out how best to move hand sanitiser. We're shipping that via StarTrack."
Transporting hand sanitiser at certain volumes and the storage of it is covered by dangerous goods legislation requirements and StarTrack is very experienced in moving these sorts of goods.
"There has been an amazing level of collaboration between our customers and our account managers, operational network staff, and local depots. Everyone is pulling together to support our small business customers so they can adapt during this time," says Budlender.

Building new bonds in uncertain times
COVID-19 has rapidly changed the landscape, not only for businesses and organisations but all Australians. But with the support of reliable and trusted partners, many companies have been able to find new ways to connect as they navigate this time of upheaval.
These connections are vital as we fight the effects of COVID-19, helping keep businesses afloat, employees working and Australians serviced when they need it most.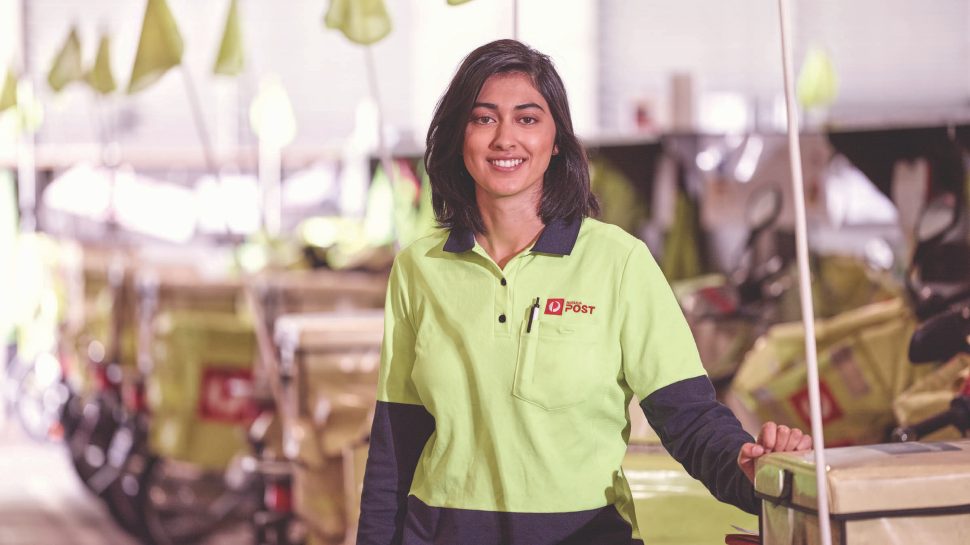 We've adapted our business to keep serving you during this time.