New ways of working: business incubators, co-working and digital nomadism
Starting a business means spending a huge amount of time thinking about what you're going to do. But it's crucial to also think about where you're going to be while you do it. This means giving careful (honest) thought to your working style, budget, and what the day-to-day nature of your work will look like.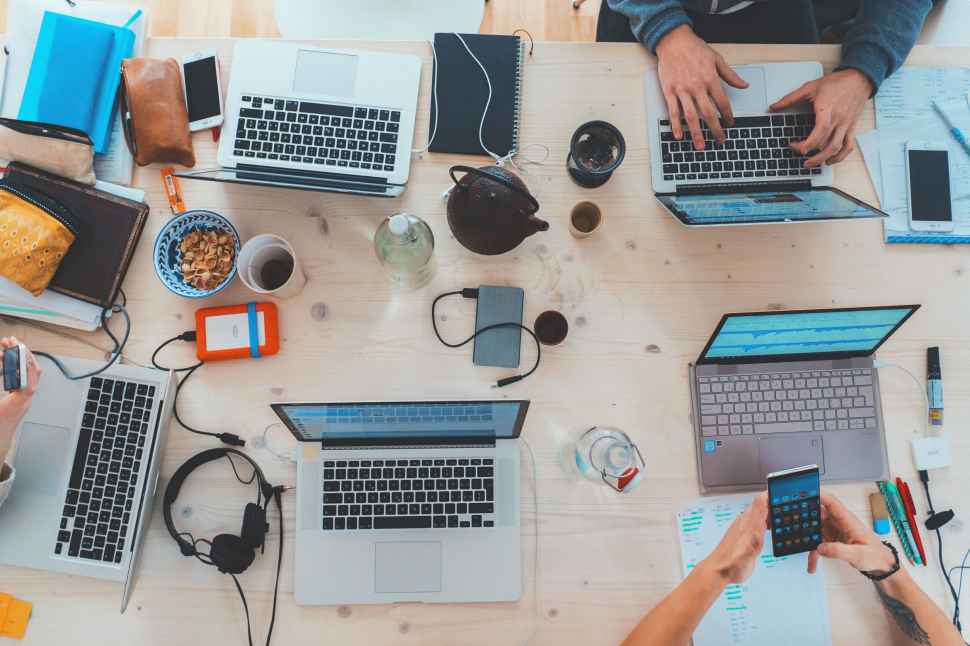 There are some immediate, and somewhat traditional, options. Working from home is appealing in terms of overheads, but can be a challenge when it comes to time management and personal hygiene. Popping to a cafe is a great option – for as long as the laptop battery lasts. And a long term office rental commitment isn't necessarily practical if you're testing out a new idea.
Luckily, there are exciting new options for entrepreneurs. These include incubators and accelerators, coworking spaces, and even options for 'immersive coliving.'
Incubators and accelerators
These two options are very much aimed at the tech sector and are designed to help emerging startup companies quickly develop and bring a product to market. These programs combine a place to work with mentoring, consulting, assistance with creation and manufacturing and funding support.
Incubators and accelerators might be run by a university, a government, an established organisation or by a venture capital collective. Places are generally available through application only, and can be very competitive. This is for good reason- there's a lot of status attached to being in the right incubator program and a strong success record for the companies that emerge. Y Combinator or 'YC', probably the best-known US incubator, has founded over 1,000 startups, which have a combined value of over $65 billion.
Hunting for an incubator in Australia? Check out this list of incubators and accelerators in Australia.
Co-working
Working within a shared working space is an increasingly popular option for new small businesses. As well as providing a place to work, which will usually be a hot-desk, co-working provides access to shared resources, as well as 'soft' benefits like networking, collaboration and community.
Being able to use shared meeting rooms, servers, photocopiers, printers and break areas is a valuable cost saver for new businesses. But it seems a little ironic that the additional benefits are called soft when they can be invaluable to a small business. There are shared frustrations, achievements and experiences common to small business owners. And frankly, facing them on your own can be a little intimidating. In a shared working space, you're likely to have people on hand who can advise, commiserate and lend an ear. Plus, when the good stuff happens you won't be celebrating solo.
Attracting a diverse range of workers including freelancers, remote workers and entrepreneurs, each co-working space tends to have a distinct culture. Co-working expert Jay Chubb owns Nest Coworking in Thornbury, Melbourne. He was inspired to begin a co-working space through his own desire for a positive workplace culture built by an opt-in community. While the co-working culture within Australia is relatively new, Jay sees that it's headed in a good direction, with a proliferation of locally based communities, rather than the giant co-working franchises that have sprung up to meet demand in the US.
In April 2016, Australia Post opened its first co-working space in Geelong VIC – the Small Business Hive. The Australia Post Small Business Hive is designed to be a co-working space that provides small business owners with the resources they need to start, go and grow online.
The space is the result of collaboration with local small businesses and key representative organisations, and is very much a testing ground for Australia Post to determine the appetite for this type of offering with a view to potentially rolling out similar concepts to other locations across Australia in the future.
Visit smallbusinesshive.com.au
When you're shopping around to find a space, Jay suggests trying to speak to the founder or owner of the space to get a good understanding of the culture, and "be sure to do a day's work, and actually experience how it feels to work there." Think carefully too about what your day-to-day activity looks like and make sure the physical space is suitable. If you're on the phone a lot, a quieter space without breakout areas may not be for you.
Another advantage that coworking has over a traditional offer, is the ability to use the space part time. While Nest Coworking is a 24 hour a day space, members can elect to pay from 8 hrs per calendar month at $90 to 168 hrs per calendar month at $500.
Co-living
Shared space taken to the next level, Coliving is emerging within the vibrant American startup scene. Billed as a way to live with like-minded individuals, to make domestic life more participatory and to further reduce living costs for those trying to launch businesses, Co-living is currently attracting huge venture capital investments. While the reduction of costs might appeal, the immersion offered by co-living might be daunting for small business owners looking to retain a little of that famed work-life balance. If this isn't a problem, get ready to move.
Co-living also caters to a small but vocal-on-social minority known as the Digital Nomad. Nomads take the flexibility afforded by some types of digital work to what seems a logical conclusion, and work from anywhere that takes their fancy. Countries with a cheaper cost of living and fast internet are prized, and there is a developing network of international coworking spaces catering to the needs of the geo-flexible. So if six months in Bali appeals, Digital Nomadism could be for you.