6 things to do before hiring a staff member for your small business
Bringing a new employee into your business is a major commitment—follow these steps to set you on the path to finding the right people.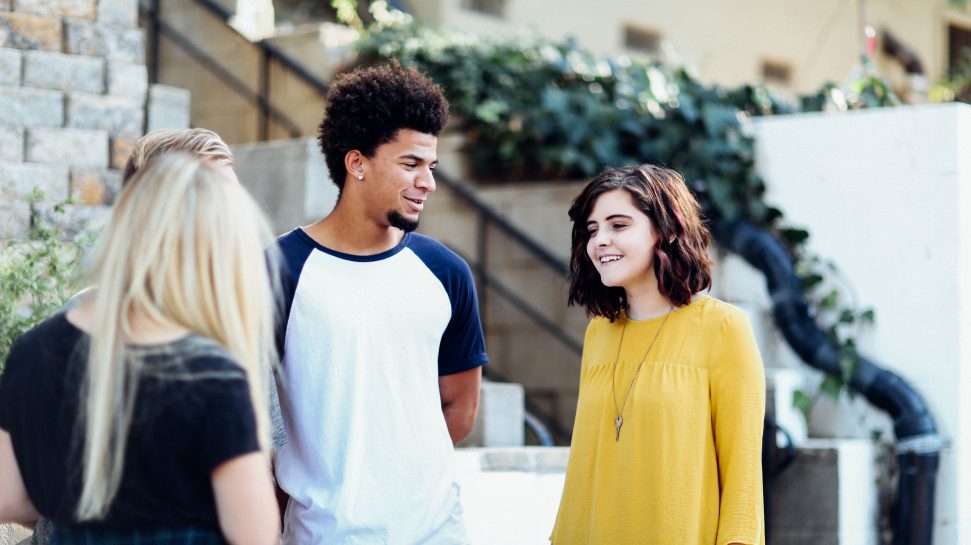 Hiring an employee is one of the biggest undertakings for a small business owner. Identifying the need for new staff is just the beginning of the process… clearly defining what you need and finding the right person to bring on board has serious implications for you and your business.
1. Define the role
Developing a clear description of the job you're looking to fill is the obvious starting point for bringing staff into a small business—it may be obvious, but it can be easy to gloss over. It's one thing to have a sense of pressure and feel the need for an extra set of hands but it's quite another to determine whether you have the capacity to bring someone on board full time and keep them busy, productive and developing in the role day in, day out. You may find that your needs can be fulfilled by a part-time employee or it may be that your business is going through a momentary spike in activity—if things are likely to slow down again in a few weeks or months, temporary or project-based staff may better fit the bill. It pays to make sure that the skills you're after don't already exist in house—try to maximise the talent you have in your business (even if it means restructuring roles) before committing to bring in additional personnel.
2. Make sure you can afford it
Operating a small business requires you to maximise efficiencies in production, workflow and staffing. Is the cost of a new employee something you can take on right now? More importantly, can you sustain that cost over the longer term? Make sure you look closely at all the associated expenses—not just salary, but the implications for tax, superannuation, insurance, health and safety compliance, plus the additional administrative load needed to stay on top of all those things. On the face of it, external consultants, freelancers or agencies generally cost more per hour or per day, but those additional costs are often covered in a single rate. And for many small businesses, any reduction in admin means additional time and resources that can go into growing and building.
3. Develop an employee checklist
If the numbers add up and you've decided to bring in a new employee, look at the job description and develop a checklist of the skills and qualities a new hire should have. This should include not only the experience and knowledge required to do the job each day, but also any attributes that will make them a good cultural fit for your business. Meet with other members of your team and, if appropriate, clients or customers. Get a sense of what qualities others in and around the business will benefit from with a new team member.
4. Establish your hiring processes
Finding a new employee takes a great deal of time and effort. Writing a job ad, posting it to job search sites and social media, vetting CVs and job applications, building a shortlist and interviewing candidates (sometimes two or three times) is a serious commitment. Given the implications for the future of your business, it's not somewhere to cut corners, but there are ways to make things as efficient as possible. Your employee checklist (see 3.) will help you shortlist candidates—you may want to provide promising applicants with additional tasks, questionnaires or assignments to help you delve deeper into their abilities. Establish the salary expectations of shortlisted candidates early on—you don't want to put energy into canvassing a dream candidate only to find out down the track that you can't afford them. Screen your shortlist over the telephone before calling them in for an interview… someone who seems great on paper may not feel as strong after an initial conversation—and vice versa: someone whose CV is a little lacking may show surprising promise. The idea is to make sure that the time you put into face-to-face interviews is with a tight pool of people with genuine potential, the cream of the crop.
5. Do your background research
You should never underestimate the importance of proper checks and balances in the hiring process, knowledge is power for an employee. References aren't just for show: check with referees and plan what questions you'll ask so you're equipped to learn what you need to about a candidate. Verifying the identity of a person via properly certified or witnessed documentation is an important aspect. If required, candidates can obtain a police check at Australia Post. Requirements for applying for a working with children check vary from state to state, check online search engines for information relevant to your state.
6. Focus on skills
When you get to the pointy end of the hiring process and you're meeting and interviewing shortlisted candidates, consider whether you are making a decision based on personality or ability. Make sure you find the person with the right skills to do the job, without placing undue emphasis on the social elements. While it's important a new hire has a good working relationship with the team and is a strong cultural fit, in some cases it may be better to bring in the more experienced candidate rather than hire someone you feel a personal affinity with. Trust your instincts and look out for the best interests of the business.