Paperlust: Setting a benchmark for stationery design in Australia
James and Alex Boston understand how to make the right first impression for any event: with a beautifully printed invitation in the mail. James explains how connecting designers and customers has helped Paperlust go from garage-sized operation to market-leading multi-million-dollar business in just four years.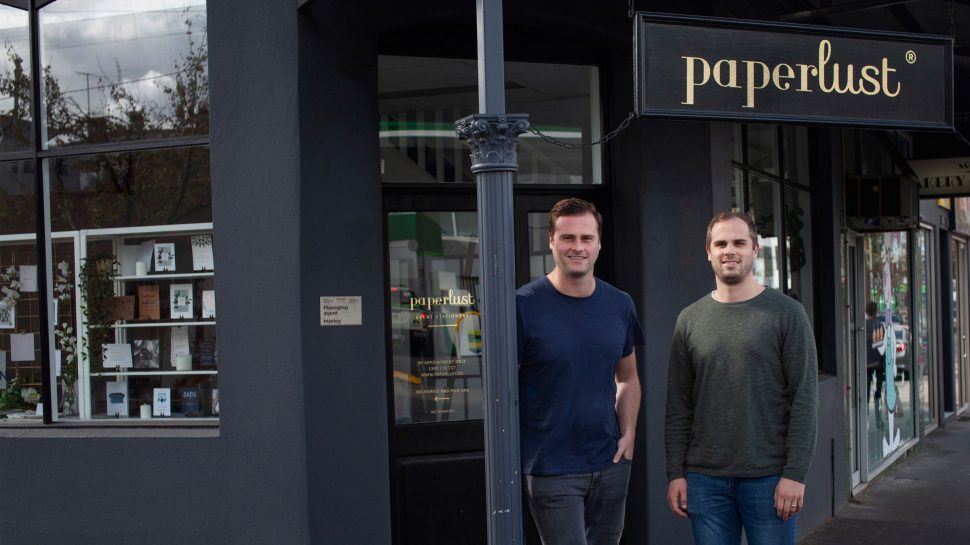 Key points
Paperlust is a platform for Aussie designers to showcase their creations and work directly with customers on bespoke designs for invitation and special announcement cards.
When the pandemic put a halt to social events, Paperlust shifted its focus to helping affected customers communicate event postponements and cancellations.
The company also focused on levelling up its digital campaigns and achieved record sales for a campaign on Thank You cards.
A partnership with StarTrack has assured fast and reliable delivery.
Paperlust's progress into international markets has slowed due to the pandemic but it continues to push ahead with partnerships and visibility in Canada and the US.
When Paperlust co-founder James Boston was planning his wedding in 2007, he struggled to find captivating wedding invitation designs that suited his big day. The options on offer were generic, and designers took ages to make minor changes.
Fast-forward to 2014, and James, who worked in publishing and design, and his brother Alex, who worked in tech and online marketing, were growing tired of the frustrations of working in the digital space.
The two started brainstorming ideas around making it easier for people to connect with designers. When it came to invitations and announcements, James still saw the same issues he had encountered in 2007.
"People wanted something more poignant for weddings or significant birthdays," he says. "The custom design process was putting pressure on customers, and designers were spending heaps of time on revisions. We saw the need for a simple platform where customers could control the changes they wanted."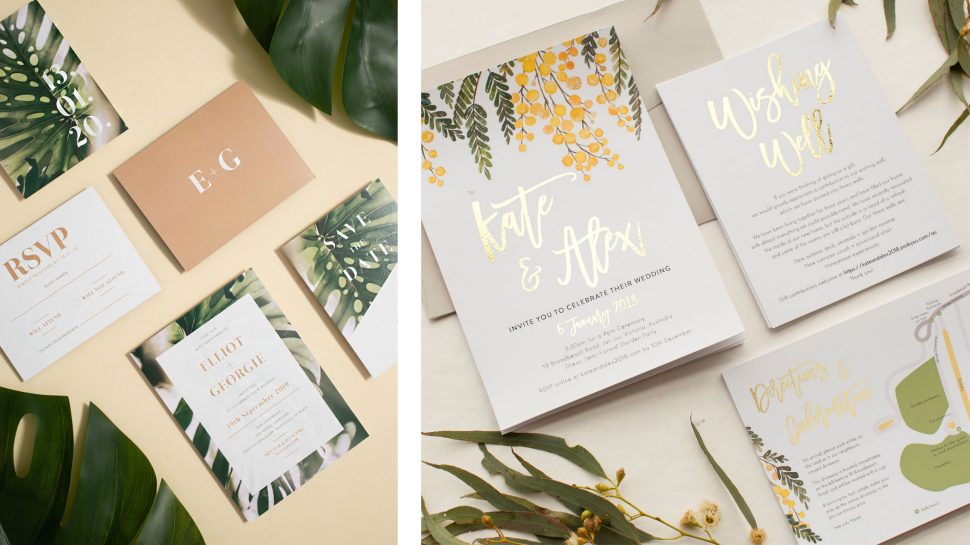 Taking care of creators
At the same time, James and Alex realised they could solve two issues simultaneously by helping creators as well. People wanted beautiful designs but didn't know where to look.
"Many designers were isolated, discouraged and struggling to promote their work through their websites," James says. "We wanted to build a community for Aussie creatives to connect with one another and with design lovers."
So the brothers created Paperlust, a platform for talented designers to display ready-to-order Save The Date cards, weddings and birthday invitations, menus, seating charts, wedding signs and Thank You cards for consumers looking for high-quality, tailor-made printed stationery.
Designers make a commission on each order, while Paperlust takes care of the printing, packaging, customer service and delivery. It's like a top-shelf Etsy for stationery that lets designers focus on what they do best – designing. Instead of tired templates, people can now choose from a range of designs and customise text, colours, and more before ordering.
James says calligraphy is highly sought after, and vellum is being used increasingly as the main material for invitations despite the additional cost. Australian botanicals such as foliage and wattles are consistently popular design elements.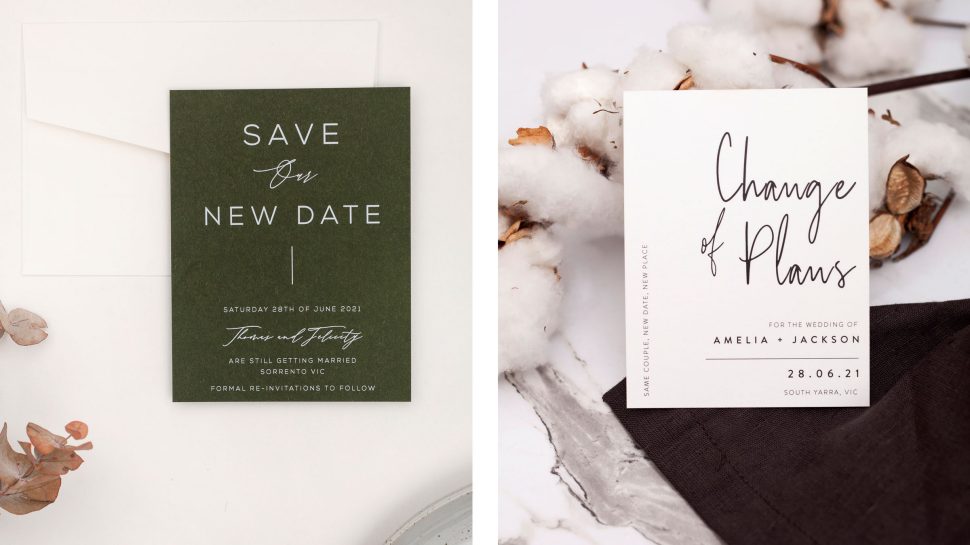 Marketing in times of crisis
Though the business has been booming, the impact of COVID-19 hit Paperlust hard and fast. James says, "We were very busy until the third week of March when suddenly it seemed like everything stopped. There was an immediate drop in sales due to restrictions, and banned gatherings and events around the world," James says.
Paperlust's immediate focus was on the health and safety of their people. Staff from all three offices started working from home and the production team's shifts were staggered to minimise interactions.
James and his team then shifted their attention to the business. "To have your revenue disappear like that is scary, and the uncertainty of when it could return was equally stressful. The first thing we had to do was look at how to reduce costs."
While James was grateful they didn't lose any staff, they had to reduce hours to get through the worst period. They also started to think about how they could help customers who were frantically moving dates and negotiating with vendors. So they offered all affected customers free electronic Change The Date cards and significant discounts for reprinting wedding invitations.
"We quickly adapted our Save The Date cards to function as Change The Date cards, that customers can edit easily online – and offered them at a reduced rate."
Paperlust also refocused its marketing activities towards its existing customer base to reduce acquisition costs. With personal projects taking priority for many people during lockdown, it also ran campaigns marketing Thank You cards.
"We achieved record sales for this product category and had one of our highest return-on-advertising-spend (ROAS) campaigns of all time," says James. Being more dynamic with its digital advertising is something Parperlust will continue in the future.
"Prior to the pandemic our optimised campaigns were fairly static. Now, we review them weekly, targeting our advertising spend based on where social distancing has been lifted to a level where events can take place."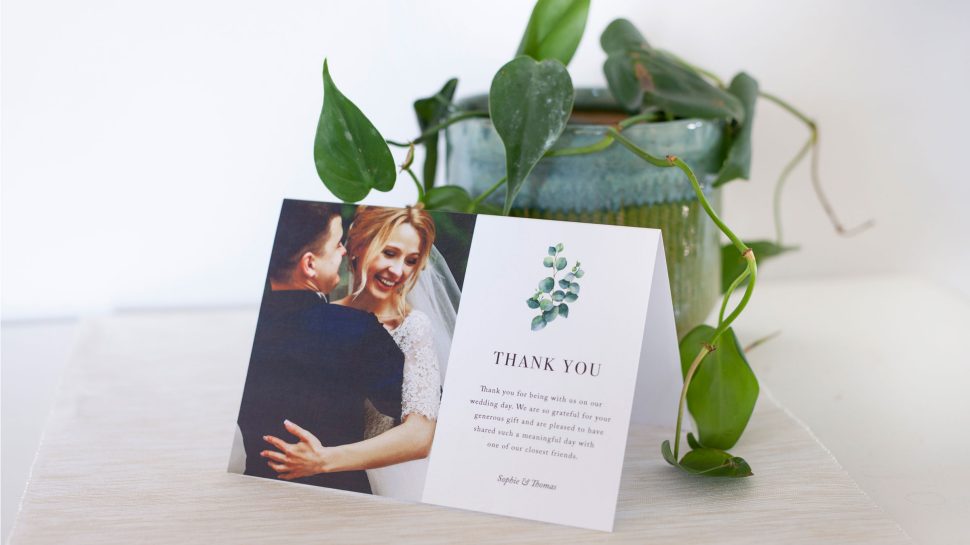 Premium shipping for a premium product
Word of mouth (or keyboard) can make or break an eCommerce business. "When you're selling on the internet, you're only as good as your last review," says James. So reliable shipping was a must from the get-go.
In the world of wedding invitations, last-minute place cards and eagerly anticipated baby announcements, there's no room for late delivery.
James says their delivery partner needed to align with Paperlust's premium market position – and have a strong IT setup. StarTrack Premium (an Australia Post business) ticked all their boxes, and also provided an important human touch.
"We love our StarTrack driver," James says. "It's a little thing, but it matters. He's been with us since we were in a garage around the corner. Even though we've moved, he still looks after us."
"Partnering with trusted shipping services allows us to concentrate on growing the business without worrying about the logistics," says James, who says it's not uncommon to be told 'my wedding's in a couple of days, I need a seating chart.'
"The customer service team can say it'll absolutely be there on time and be confident we'll meet that deadline."
Looking beyond Australia
Paperlust now leads the Australian and New Zealand markets. James says, "We've gone from a blog with no sales to a multi-million-dollar organisation, first in the market, in four years. For weddings, engagements, birthdays, bat mitzvahs, anniversaries – we're at least two-to-three times in front of the closest competitor."
So, what's next? In the weeks before the pandemic, Paperlust was on a trajectory of growth in the US and Canada.
"Our export business had grown to almost 30% of our sales. We have hit the front page of Google in Canada and even claimed the number one spot for certain search terms."
While the pandemic has slowed this progress, Parperlust plans to continue to push ahead with partnerships and visibility in these markets.
"Our plan for recovery is very much focused on our export side, as even in a depressed market, the volume of business is huge compared to Australia," James says.
That's good news for local Australian designers seeking to expand their profile in a global market. It will also help more people around the world set the right tone for their special event, with thoughtfully designed print invitations and stationery.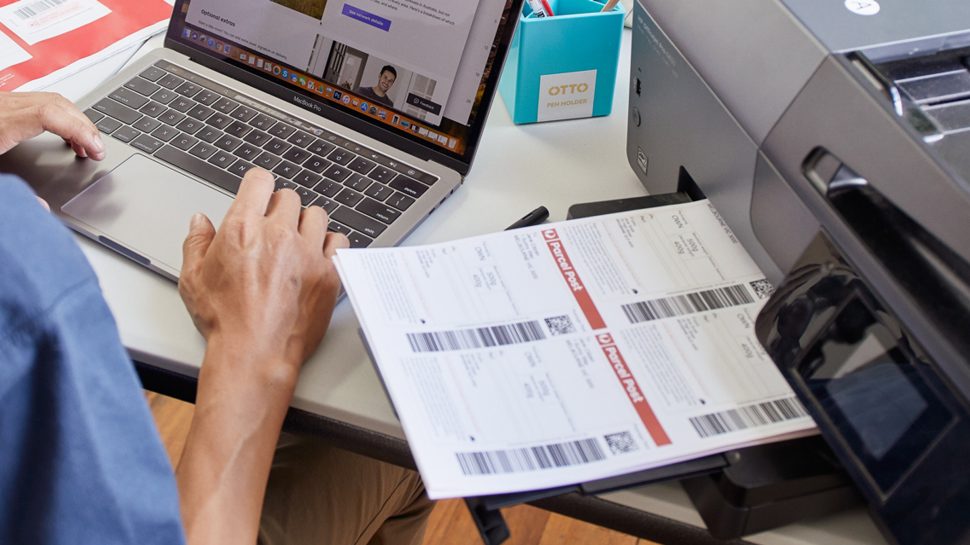 Print shipping labels with MyPost Business
Save time by paying for postage online and printing your own shipping labels – whether you're sending within Australia or overseas.