Paperlust: Setting a benchmark for stationery design in Australia
James and Alex Boston understand how to make the right first impression for any event: with a beautifully printed invitation in the mail. James explains how connecting designers and customers has helped their Paperlust platform go from garage-sized operation to market-leading multi-million-dollar business in just four years.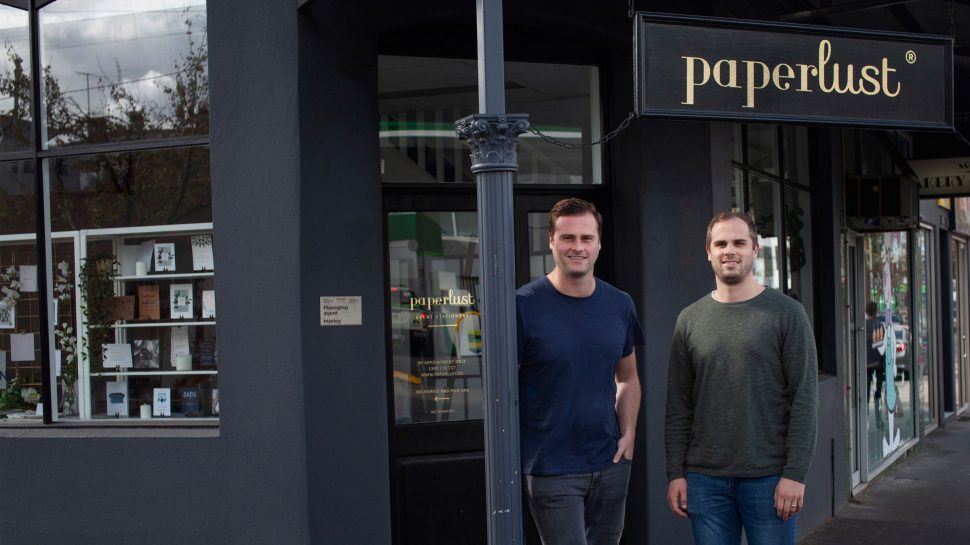 When Paperlust co-founder James Boston was planning his wedding in 2007, he struggled to find captivating wedding invitation designs that suited his big day. The options on offer were generic, and designers took ages to make minor changes.
Fast forward to 2014, and James, who worked in publishing and design, and his brother Alex, who worked in tech and online marketing, were growing tired of the frustrations of working in the digital space.
The two started brainstorming ideas around making it easier for people to connect with designers. When it came to invitations and announcements, James still saw the same issues he had encountered in 2007.
"People wanted something more poignant for weddings or significant birthdays," he says. "The custom design process was putting pressure on customers, and designers were spending heaps of time on revisions. We saw the need for a simple platform where customers could control the changes they wanted."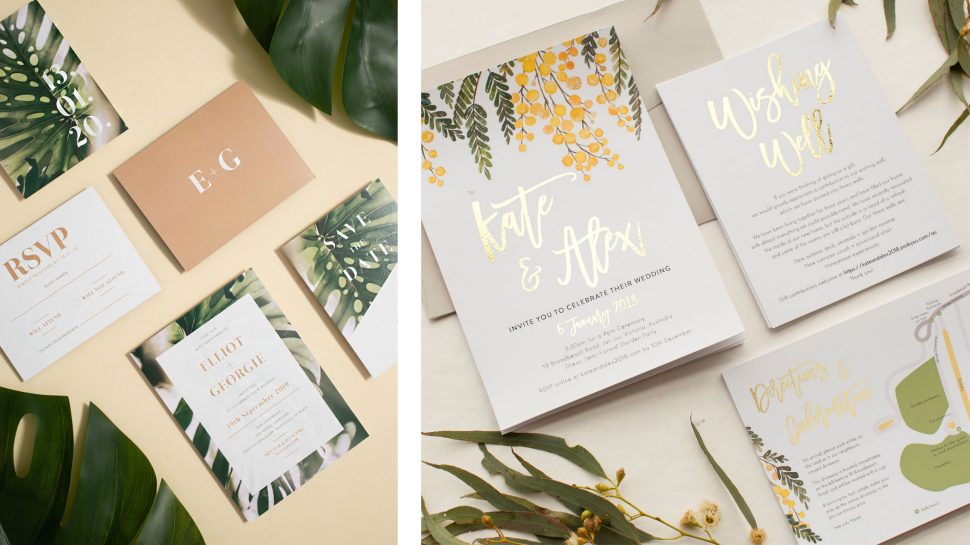 Taking care of creators
At the same time, James and Alex realised they could solve two issues simultaneously by helping creators as well. People wanted beautiful designs but didn't know where to look.
"Many designers were isolated, discouraged and struggling to promote their work through their websites," James says. "We wanted to build a community for Aussie creatives to connect with one another and with design lovers."
So the brothers created Paperlust, a platform for talented designers to display ready-to-order save the date cards, weddings and birthday invitations, menus, seating charts, wedding signs and thank you cards for consumers looking for high-quality, tailor-made printed stationery.
Designers make a commission on each order, while Paperlust takes care of the printing, packaging, customer service and delivery. It's like a top-shelf Etsy for stationery that lets designers focus on what they do best – designing. Instead of tired templates, people can now choose from a range of designs and customise text, colours, and more before ordering.
Paperlust now leads the Australian and New Zealand markets, sending hundreds of packages a week and outselling competitors in key areas.
"We've gone from a blog with no sales to a multi-million-dollar organisation, first in the market, in four years," James says. "For weddings, engagements, birthdays, bat mitzvahs, anniversaries – we're at least two-to-three times in front of the closest competitor."
Premium shipping for a premium product
Word of mouth (or keyboard) can make or break an eCommerce business. "When you're selling on the internet, you're only as good as your last review," says James.
So reliable shipping was a must from the get-go. In the world of wedding invitations, last-minute place cards and eagerly anticipated baby announcements, there's no room for late delivery. This is especially when consumer expectations for fast deliveries continue to grow in Australia: next-day deliveries grew by 31.7% in 2018.
James says their choice of delivery partner needed to align with Paperlust's premium market position – and have a strong IT setup. StarTrack Premium (an Australia Post business) ticked all their boxes, and also provided an important human touch.
"We love our StarTrack driver," James says. "It's a little thing, but it matters. He's been with us since we were in a garage around the corner. Even though we've moved, he still looks after us." Paperlust also uses Australia Post's Priority Post to send sample packs.
"Partnering with trusted shipping services allows us to concentrate on growing the business without worrying about the logistics," says James, who says it's not uncommon to be told 'my wedding's in a couple days, I need a seating chart.'
"The customer service team can say it'll absolutely be there on time and be confident we'll meet that deadline."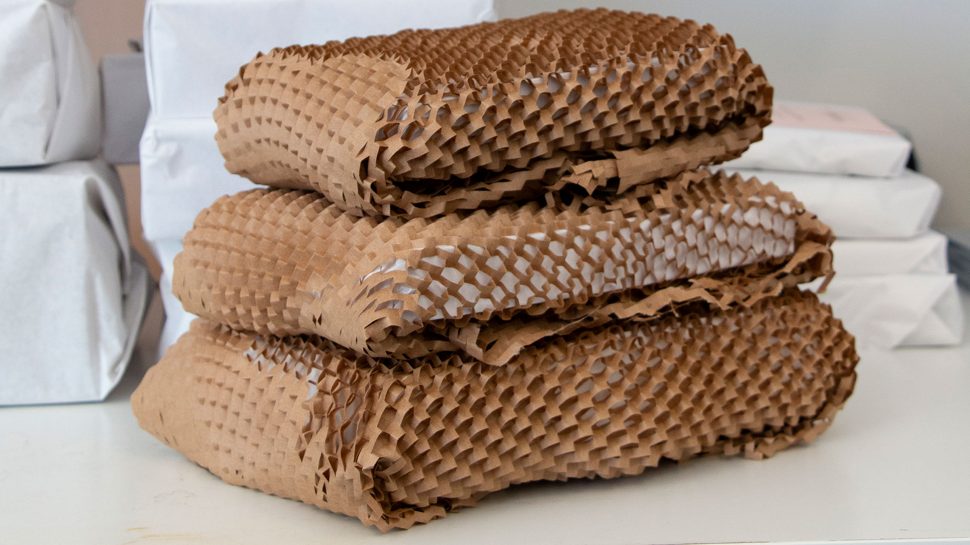 Print with a social purpose
Sustainability is another core value at Paperlust. As well as sourcing sustainably produced paper accredited by Sustainable Forest Product (SFP) and the Forestry Stewardship Council (FSC), Paperlust recently joined the One Tree Planted initiative. It supports global reforestation and plants a tree in Indonesia - home to a few members of its team - for each order.
Paperlust has also removed plastic from its shipping and James says, "We were already using biodegradable products, but we still didn't think that was good enough. We wanted something fully recyclable, so we got rid of all plastic."
"Being environmentally conscious wasn't an economic decision. It's part of who we are as people and as a brand, and it's important to our customers too."
Standing out in a digital world
Given the ease of sending an e-invite, the popularity of personal mail might surprise some but James says print adds that extra special touch.
"When you receive something beautiful in the post, it really stands out and sets the tone for the event. There is real significance attached to it."
He believes it just doesn't seem appropriate to invite people by text or Facebook to such important life events. "A digital invite will never have the gravitas of a beautiful design, printed on quality stock, using techniques like foiling or letter press."
Traditional techniques and materials endure when it comes to sending printed invitations. James says calligraphy is sought after, and vellum is being used increasingly as the main material for invitations despite the additional cost. Australian botanicals such as foliage and wattles are consistently popular design elements.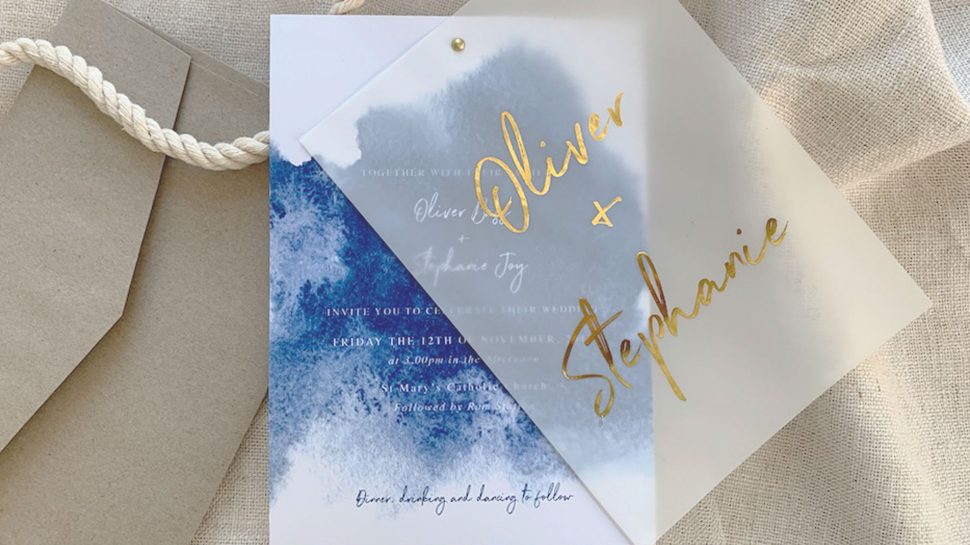 A collaborative marketplace is good for everyone
Finding dynamite Australian designers and connecting them with customers is just one part of what's made Paperlust successful.
"The main lesson we've learned is you need to engage with the community, and add value beyond the financials," James says.
Paperlust runs design school tutorials to educate young creators about print production, letterpress, foil stamping, and other skills that may otherwise be lost in today's digital age.
"We share the things first-time designers might not consider," James says. "I think that's one of the main reasons we've created a successful marketplace where people keep creating and submitting designs. Sales are great, but working together is more important."
Paperlust also creates special collections with event industry specialists. Collaborating with bridalwear designer Moira Hughes (image above), Watsons Bay Hotel, Burnt Butter party planners and others has further expanded Paperlust's community.
"We often collaborate with companies in the industry to create design collections. It helps us broaden our range and also get great customer insight."
So, what's next? James and the team aren't content with conquering Australia and New Zealand. Pushing toward visibility in the US, he expects the company's prime source of sales to come from exporting within 6 to 18 months.
That's good news for local Australian designers seeking to expand their profile in a global market. It will also help more people around the world set the right tone for their special event, with thoughtfully designed print invitations and stationery.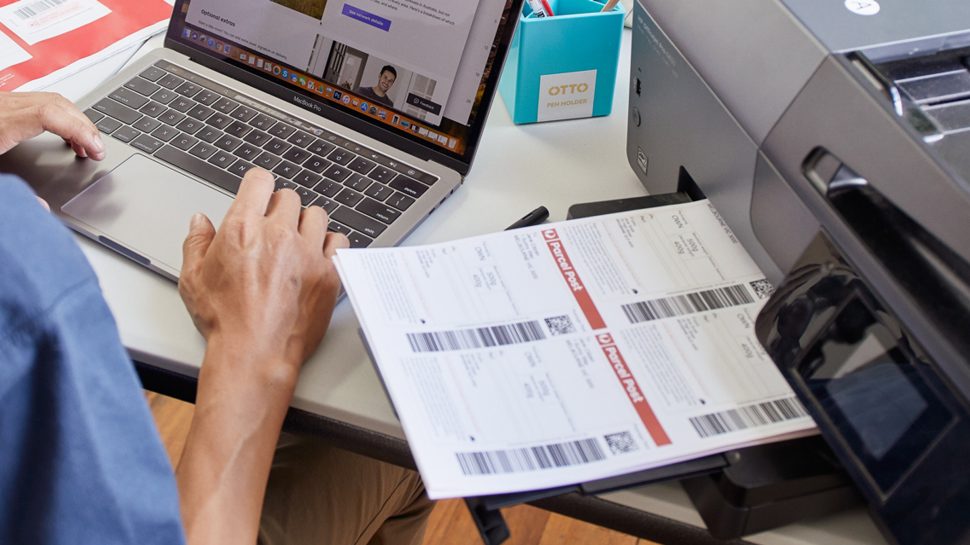 Print shipping labels with MyPost Business
Save time by paying for postage online and printing your own shipping labels – whether you're sending within Australia or overseas.