DreamyMoons: Growing internationally with MyPost Business
Three years ago independent artist Annie Tarasova launched DreamyMoons, a business encouraging people to manifest their dreams through her illustrations. Today her artwork has found their way into the homes of people all over the world.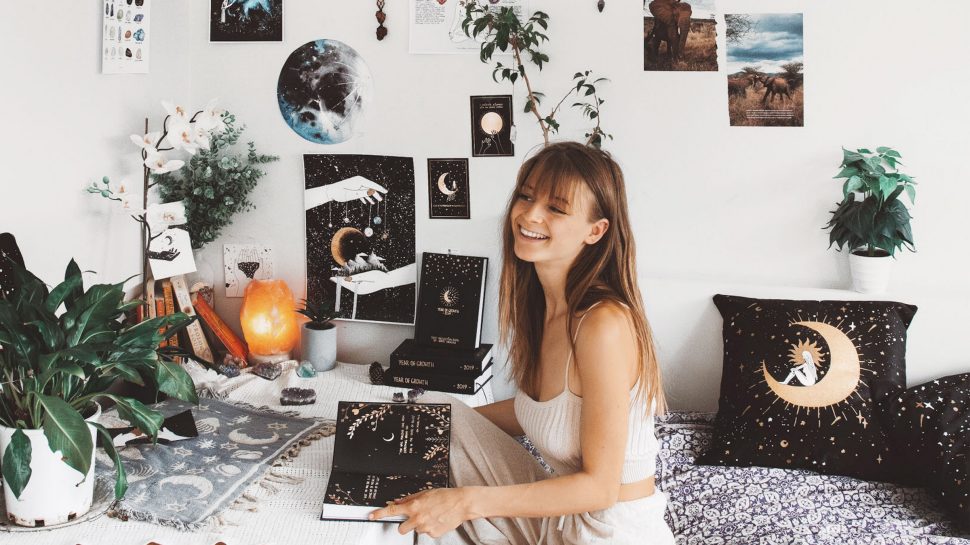 Artists are often written off as dreamers incapable of running a profitable business. Annie Tarasova's journey proves that when artistic talent and business acumen meet, the sky's the limit.
After finishing high school, the Moscow-born South Australian studied health science but soon decided that her artistic talent needed nurturing. Keen to reconnect with her creative side, Annie joined the legions of other artists and makers on Etsy in 2016.
"I opened an Etsy shop in the hope that it would motivate me to paint and create more. It was the best overnight decision I ever made. I had no idea it would grow as much as it did," said Annie, founder of DreamyMoons.
Three years later, Annie has sold thousands of hand-drawn prints, stickers and affirmation card decks via Etsy and her website. She's even published an illustrated goal-setting book titled Manifest.
"When I started I had absolutely zero experience. I didn't have anyone to help me, so I had to figure out everything on my own. It was tricky but the experience led to lots of great lessons."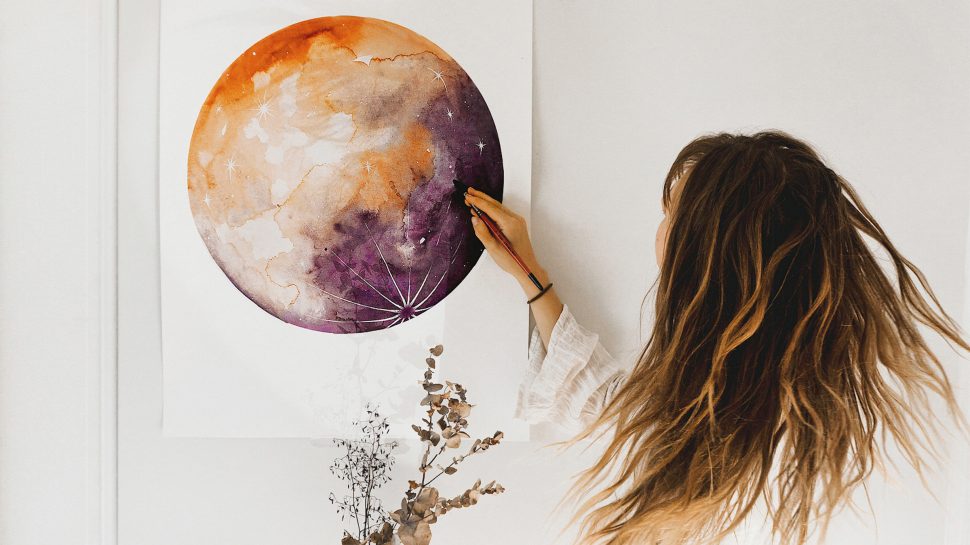 Nailing the art of sending overseas
Like many other micro business owners, Annie found answers to her challenges through trial and error. Finding the right packaging was tricky at first. After months of experimenting with different packaging materials, she found solutions that suited her products.
"I've learnt that parcels have a long way to go when shipping internationally so invest in your packaging! I spend so much on packaging, but it's an investment that brings returns so it's definitely worth it," she said.
DreamyMoons is on track to ship more than 6000 parcels this year and Annie attributes her business growth to finding an efficient platform to facilitate international shipping.
"When I first started, I would mail everything manually. I would write the address on each parcel, take it to the Post Office myself and write out the declaration slips by hand for international parcels," she recalled.
Wanting to save time, Annie started using MyPost Business to send parcels to her growing customer base across the globe.
"I wish I had tried it earlier! I now print shipping labels at home and get discounts on shipping prices. Instead of taking my parcels to the Post Office, I just arrange pick up. I also use the live chat feature whenever there's an issue and it's always been really helpful."
Going global with Instagram
Annie's biggest overseas markets are Canada, USA, Germany and New Zealand. She believes that tapping into international markets is something other Australian micro business owners should consider.
"If you want to grow your business, you have to expand beyond Australia. There's a whole world out there filled with customers who'll love what you have to offer. Right now, it's more affordable and convenient for Australian businesses to ship overseas, so it's a great time to take that step."
Cracking the international market is challenging, but Annie had a headstart thanks to a strong following on Instagram. With more than 334,000 combined followers on her personal and business Instagram accounts, she's able to leverage the popular social media platform to convert them into customers.
"Instagram plays a big role in helping me connect to audiences beyond Australia. Currently, only 15-17% of my following is from Australia."
She currently uses Instagram polls to gauge interest in new products and designs, and also runs giveaways to help build brand awareness and grow her mailing list.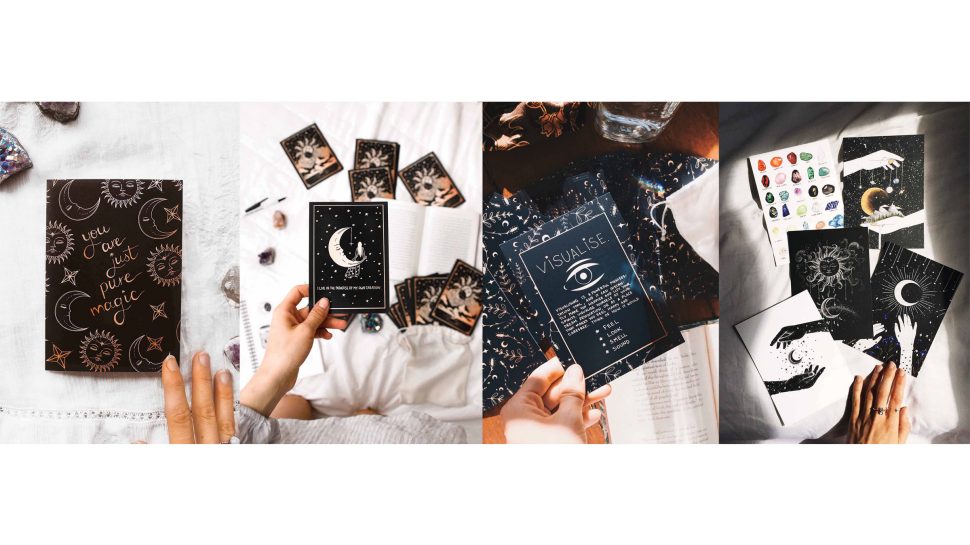 Excelling on Etsy
When it comes to selling on Etsy, Annie knows how to get DreamyMoons noticed. This is no small feat considering that over 2 million makers used Etsy to sell creative goods in 2018.
When asked for her biggest tip to getting cut-through in this competitive space, she said, "It's important to take good quality, beautiful photos of your product because the listing photo is the first thing the customer sees. Spending time creating a pretty set up in natural light is a good idea."
"Also use relevant hash tags on your listing and relevant words your product name and description so customers can easily find your products."
With DreamyMoons experiencing strong demand, Annie is riding the wave of interest in her business by expanding the product range to include home décor, yearly planners and notebooks. 
"I think the reason why my business has been going so well is because I'm passionate about what I'm doing," Annie says. "It's my hobby, but at the same time it's my job. Doing something you're passionate about is the key to growth."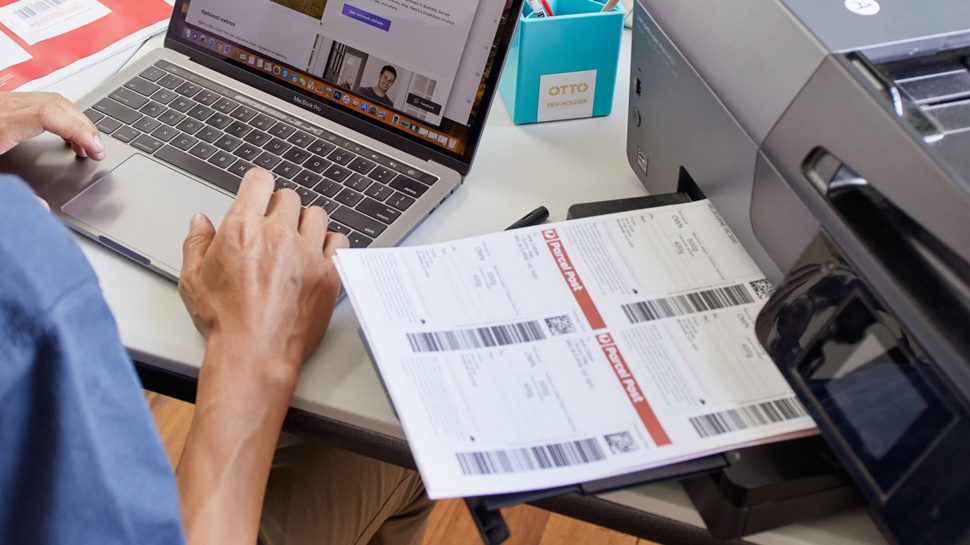 Print shipping labels with MyPost Business
Save time by paying for postage online and printing your own shipping labels – whether you're sending within Australia or overseas.