Greener small business: 10 of the best money savers
Small and home-based business owners are constantly strapped for time, so implementing a greener approach isn't often a priority. But maybe it's time to make it one.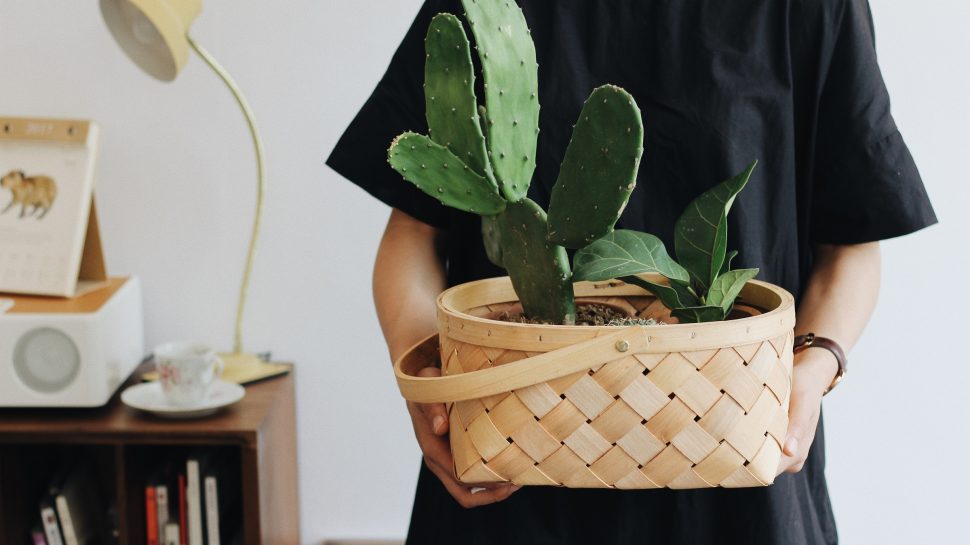 According to Carbon Neutral, businesses that have implemented an offset-inclusive carbon management plan are rewarded with benefits beyond carbon emission reductions, including increased sales, improved competitive positioning, lower operating costs from improved energy efficiency, better staff engagement and enhanced brand reputation. By following these 10 steps, you'll also feel like a better corporate citizen.
Get to know your carbon footprint
Start by finding out what your carbon footprint actually is. There are ways to neutralise emissions, like sponsoring the planting of trees and shrubs to absorb an equivalent amount of CO₂ to what your business puts out into the atmosphere. Enforce a rule that your business only purchases paper from sustainable sources, and get serious about recycling by implementing systems that make it easy for staff to recycle aluminium cans, paper, cardboard and plastic. Try Terracycle for an innovate approach to recycling.
Smart research equals smart purchases
Technology moves fast and can be expensive, so it makes sense to work out your equipment requirements by doing some research online and in-store before making a purchase. Start by deciding whether any of your existing equipment can be refurbished or upgraded. Also, take energy use into account. While the lowest price tag might seem the cheapest option, the running costs over 10 years can add up to much more than you realise.
Beat bill shock by tracking your usage
The cost of electricity is a major concern for almost three-quarters of Australia's small business operators, new research has found. The survey (http://www.canstarblue.com.au/small-business/electricity-providers/), by Australian customer satisfaction research and ratings agency Canstar Blue, found 68 per cent of small businesses struggled with managing soaring energy costs. The survey also found value for money, and billing clarity and accuracy, were key drivers of satisfaction with an energy provider. Online power company PowerShop enables you to track exactly how much electricity you use as you go, eliminating bill shock.
Make the blue skies green
Hopping on a plane is unavoidable sometimes, but there are ways to fly eco-friendly. To start with, search for "green travel" when booking tickets. Take a non-stop flight where you can, because this uses less fuel and requires fewer carbon offsets. Use electronic tickets on your smartphone to eliminate paper waste. Small things like bringing a water bottle rather than buying a bottle on the plane can also help.
Say goodbye to the petrol bowser
Not only does constant travel across town to meet with clients eat into your work day, petrol costs can really start to add up by the end of the week. Instead of driving, consider one of the many free web chat programs like Zoom, Google Hangouts or Skype that make it easy for clients to connect virtually rather than face to face.
Make that server eco-friendly
A web server produces more than 630 kilograms of CO₂ on average, and consumes 1,000kWh of energy annually, according to web hosting firm Amenworld. With so much demand on resources, eco-friendly services have emerged. Green hosting or eco-friendly hosting uses green technologies to reduce environmental impact – including carbon offsetting, planting trees and energy-saving appliances.
Be print aware
Not everything needs to be printed these days. But if it does, make sure you find a printer that offers recycled paper, as well as materials that are processed chlorine-free and made out of post-consumer waste and recycled materials. Look for printers that use soy inks to reduce the use of petroleum-based inks.
Take your receipts to the cloud (or at least online)
It's time to dump the shoebox of receipts, and look for more efficient and environmentally friendly ways to keep things digital. Start by checking out your accounting program, with both Xero and MYOB incorporating a digital receipt function. Otherwise, look for apps such as Proximiant.
Be a green caffeine fiend
Those takeaway coffee cups can add up after a year, so find a more environmentally efficient way to get your daily caffeine fix. Try a reusable coffee cup, or consider purchasing a coffee machine for your office. Do bear in mind there are more than a million coffee machines creating approximately three million plastic and aluminum coffee pods every day. Consider biodegradable coffee pods, which can make a big difference, or a machine that doesn't use pods at all.
Promote your business without costing the earth
Green, environmental and eco-marketing is the promotion of products that are presumed to be environmentally preferable to others. If your business is making moves towards being greener, consider promoting what you've done. Whether your greener approach is around environmentally improved production or a reduction in your carbon footprint, you could present an environmentally friendly story to your consumers.