The natural dog treat business getting tails wagging at home – and abroad
Since 2010, Wag has grown from humble passion project into a thriving global business. Renowned for selling delicious, all-natural dog treats, the secret behind their success is surprisingly simple – it's a product they truly believe in.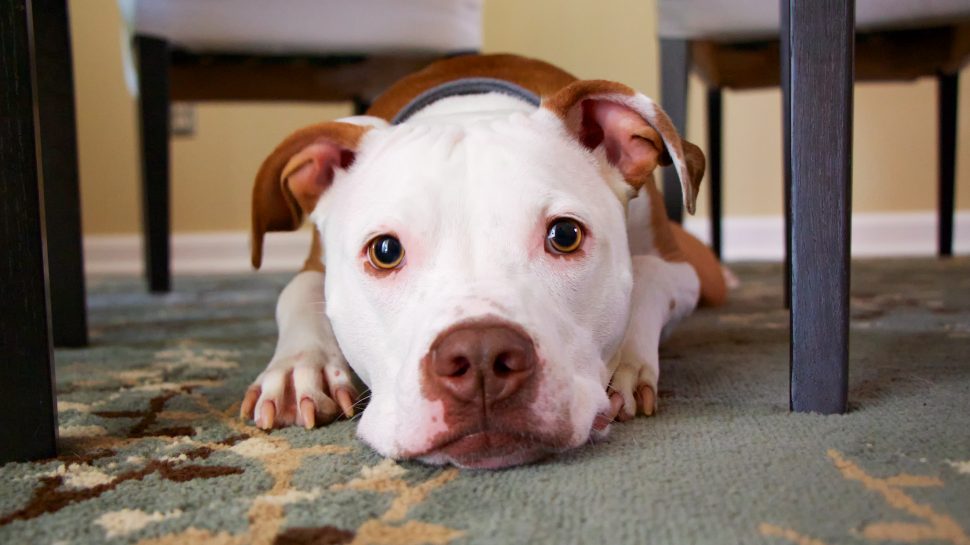 "I started Wag with the intention of fulfilling my own needs as a dog owner," says Jeremy Goldman, Wag's founder. "I'm a dog-lover, I've grown up around dogs, and I wanted a 100% natural, healthy, grain-free, additive-free treat for my dog, and there wasn't anything out there." Taking matters into his own hands, he began working with his local butcher, to package his own, all-natural pet treats – selling them on the weekend at the St. Kilda farmers market. "I'd set up there around 6am, and by 10am we'd be completely sold out," says Jeremy. And it wasn't long before Jeremy was approached by a pet store owner, interested in stocking his products. "I got an opportunity, and overnight Wag was born."
Meeting the needs of the modern pet-parent
For Wag, meeting customer needs has always been a top priority – made easier by the fact that they personally understand the joys, struggles and triumphs of modern dog ownership. "Just like me, our typical customers are conscientious millennials, who treat their dogs like family," says Jeremy. And in the years since founding Wag, he's been surprised to see how fast the population of the modern pet-parent has grown. "They have a lot of love for their dog, and want to know they are making well-informed decisions about their pet's health – which means we need to give them the best, pure and simple," he says.
Wag's passion for dogs extends beyond providing tasty and healthy treats. Successfully communicating genuine care for the wellbeing of pups and their owners means Wag likes to engage their customers in both the online realm – and the real world. "We're interested in every aspect of dogs, and dog lovers' lives. Of course, we love engaging with our customers through social platforms, but getting to know our customers more intimately through our local social events in parks and dog-friendly cafés has really been fantastic," says Jeremy. This is all a part of Wag's mission, to show real dogs, living real lives, eating real healthy treats. "We really want them to join our adventure. The dog community is special, and Wag love being a part of it," he says.
Building a trusted brand
Transparency is essential to the Wag customer service experience, driven by a mission to always make good on what they promise. "Our in-house team prioritises customer response times at every touchpoint. We have support services to cover everything from direct emails and phone calls, to queries that come in via our social channels," says Jeremy. This high-standard of direct and honest communication across the board is reflected internally, with this positive flow of communication extending from their office and warehouse team, all the way through to their suppliers, wholesalers – and of course, to Australia Post, who have the important role of successfully managing customer orders and deliveries.
When it comes to establishing a strong brand identity and building trust with customers, Jeremy has a few great tips:
Understand what your customers want – and keep up
"Not only do you need to know the expectations of the online retail consumer, you need to be prepared for the rapid pace at which their expectations will change as technology evolves exponentially."
Be consistent and keep your customers happy
"Customer retention is as important as growth. You can't just deliver on a promise, you need to do it consistently, fast – and with customer satisfaction at the heart."
Personalise the customer experience
"Every time someone sets up an account, we ask them questions that are more in depth than just their dog's name. We do a lot of research to really get a good sense of our customers, and have tools built into our CRM to allow us to create tailored offers."
Look to the future and never stop improving
"A big part of our success is due to innovation, research, utilising our in-house team and their abilities, as well as outsourcing services to improve our online presence when needed."
Reaching international customers
Wag's unique, all-natural dog treats are now delighting pups and their owners worldwide, dispatched via global eCommerce to the US, Japan, Canada – and very soon, China. Jeremy attributes this success to the fact that they're selling a uniquely Aussie product – with real health benefits. "We're really lucky that overseas customers seek us out," he says.
Wag's natural dog treats are now also stocked in brick and mortar stores across the US, bringing new importance to their shipping and delivery processes – and to their partnership with Australia Post. But Jeremy is confident in their service. "Australia Post's flat-rate shipping options are leading the industry. Their international options are also perfect for our order size and weight. We rely on Australia Post daily to send orders, whether it be through Amazon USA, or organised through our website," he says.
Wag are currently in the process of opening their webstore to the global audience, and integrating Australia Post shipping directly into their website. "I don't think borders bind us, Australia Post is global," says Jeremy.

Ready to take on the world?
Read our Insights paper on the Australian small businesses that have gone global and begin charting your route there.